27 Jun

Mindanao Representatives Support the Establishment of the Mindanao Railway System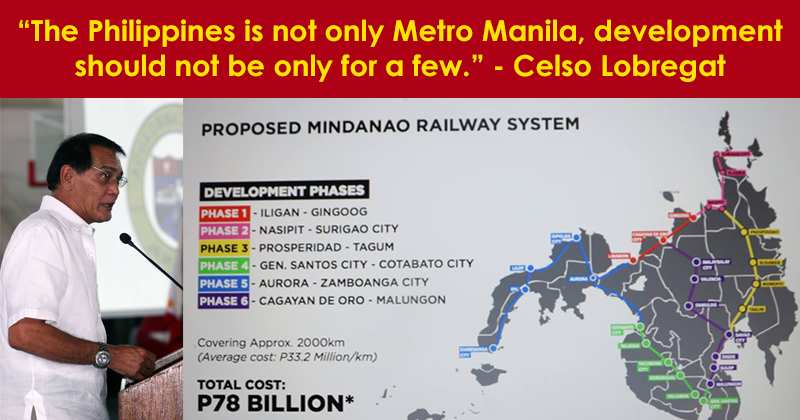 Representatives from Mindanao support the establishment of the Mindanao Railway System (MRS).
Zamboanga City first district Representative Celso Lobregat is one of the avid supporters of this plan as it will boost the economic growth in Mindanao, once realized.
He said, "As you can see, in our city (Zamboanga) alone, if you want to go to Cagayan de Oro, you still have to fly to Manila or Cebu just to reach your destination, or else, you ride a bus or use your car for a long range driving, it's very hard."
He believes that the project is long overdue and that the national government has excluded it in its main concern, that's why it remains unexecuted.
According to Lobregat, farmers from Mindanao have shown their frustrations that their goods have been spoiled or damaged due to the lack of proper transport and shipping system in the region.
He is glad to know that president-elect Rodrigo Duterte has incorporated in his political program the establishment of a 200-kilometer railway system in Mindanao.
He added, "The Philippines is not only Metro Manila, development should not be only for a few, now that we have a Mindanaoan president, this will create more focus and more changes in Mindanao region, because If we want economic growth to be really inclusive, we need to spur development in the countryside, particularly in Mindanao."