24 May

Miniso Now Featuring "We Bare Bears" Back-To-School Materials @ SM CDO Downtown Premier

Mga higala! Are you a fan of the animated series- WE BARE BEARS? Are you addicted to the cuteness of Grizzly, Panda and Ice Bear?

Well, these adorable We Bare Bears-themed school supplies, toys, and merchandise by Miniso may just be perfect for you!

Miniso is currently featuring these cute and affordable products below at SM CDO Downtown Premier: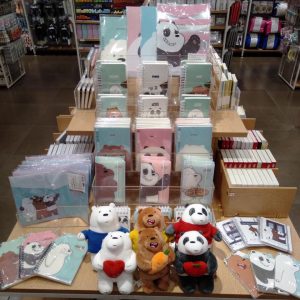 Visit their store now at the 3rd Level in front of Adidas higala!
For more pictures, click on the following post: