08 Jul

Misamis Oriental Mourns Death Of Misamisnon Soldiers Who Died In The C-130 Plane Crash

Mga higala! The Province of Misamis Oriental is now mourning the death of the 2 Misamisnon soldiers who were part of the 47 recorded deaths of the C-130 plane crash in Patikul, Sulu!

The two are PFC Carlo D. Dapanas Jr. of Brgy. Tuod, Manticao, and SGT Butch D. Maestro of Upper Lapinig, Balingoan. They are from the 58th Infantry Batallion.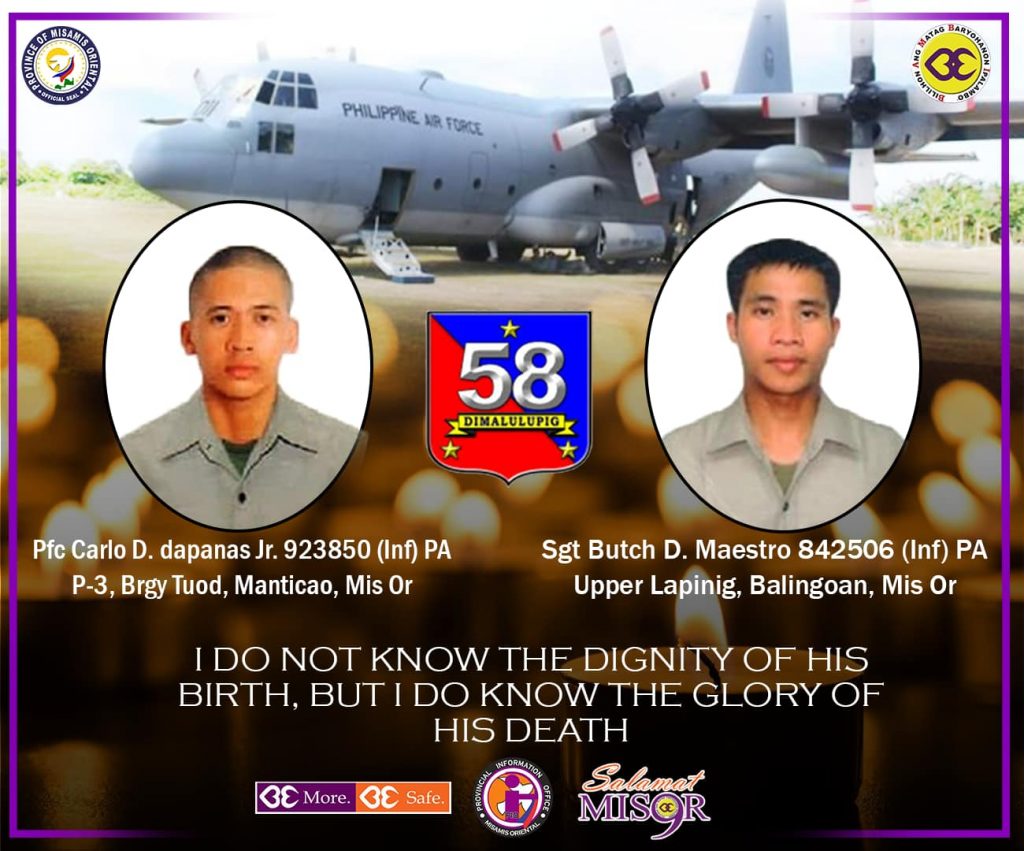 For more details: