15 Jun

MisOr lawyers says CdeO not prepared to hear Maute cases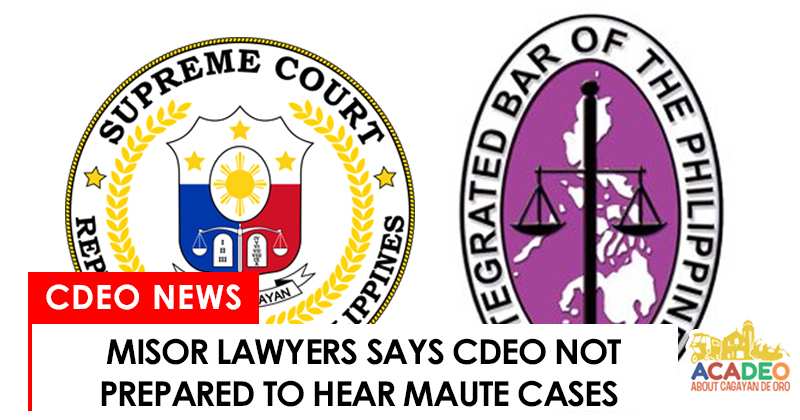 The Integrated Bar of the Philippines (IBP) Misamis Oriental expressed its disapproval of the decision of the Supreme Court on assigning the Regional Trial Court (RTC) of Cagayan de Oro City to handle cases associated with the Maute members and their recent attacks in Marawi City.
In an article from abogado.com.ph, a resolution on Monday, June 15,  by the IBP Misamis Oriental was issued arguing that the city is not well prepared to handle cases involving individuals who are linked to the terrorist attacks and that there are much insulated and secured places other than CdeO where it is more suitable to conduct the proceedings of the cases.
The concerns of the organization arose from the fact that Cagayan de Oro City is only a few kilometers away from Marawi City wherein the terrorist group and the Philippine military have an ongoing standoff. It is also the worries of the IBP that the conflict from Marawi might spillover to CdeO and will gravely affect the cases being heard at the CdeO RTC.
The organization also worries that there are families and relatives of the Maute group members in the city whose presence may lead to the intimidation of workers and prosecutors of the local court handling the cases.
It also added that the city only has temporary courtrooms and facilities owing to the recent burning of the Hall of Justice in the city.