28 Nov

MisOr No. 1 among Provinces with Numerous Cases of Children in Conflict with the Law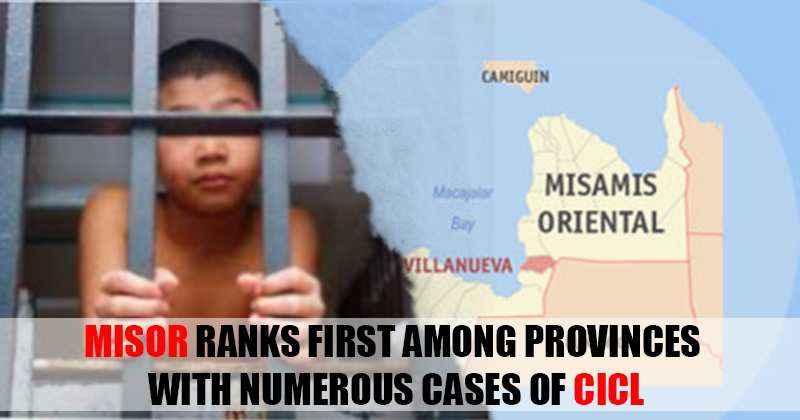 Based on a recent survey report from the Regional Juvenile Justice and Welfare Committee (RJJWC), the province with the most cases of children in conflict with the law (CICL) is Misamis Oriental with 354 filed cases contributing to the 681 total cases filed within the region.
The data gathered for the said survey started from January to September of this year, 2016. Following Misamis Oriental is Bukidnon with 213 cases, and Misamis Occidental comes third with 51 cases.
It was found out that in the region, theft is the most common crime committed by children, then followed by physical injuries. Arson, attempted rape, drug-related violations, and unlawful possession of firearms and ammunition are the other common cases filed.
This year's survey result is about 26 percent less than the 918 cases filed last year, 2015.
According to Rosemarie Conde of DSWD, CICL are usually males who belong to low-earning and/or broken or dysfunctional families and who have low educational attainment. The findings were based on their profiling.
Conde also added that children use illegal drugs and alcohol due to lack of parental guidance and peer pressure.
Source: Sun.Star