05 May

MisOr Provincial Gov't to install new water system in Tagoloan River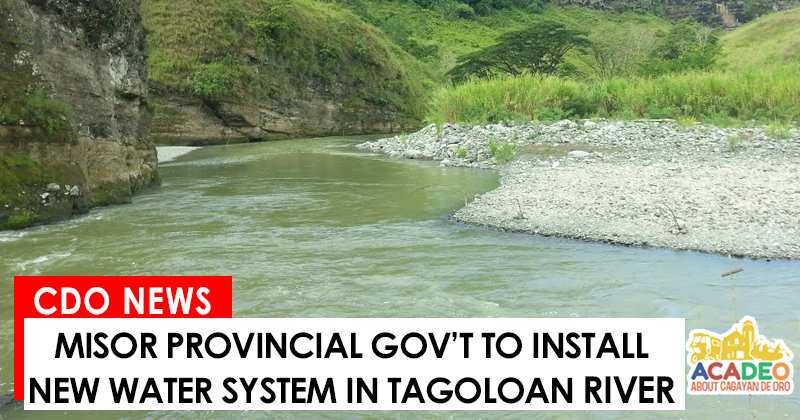 Tagoloan River will become the water source for the new water system which will be installed by the Misamis Oriental Capitol Government for the larger Magsaysay-Lugait part of the province.
Misamis Oriental Governor Yevgeny Vincente Emano said the project will commence next year in collaboration with the Japan International Cooperation Agency (JICA).
Governor Emano stated in an article by Sunstar.com, that this project addresses the growing needs of the residences of Misamis Oriental for a sufficient source of water. He said that it was somehow ironic that because of its abundant source of water, the province of Misamis Oriental was chosen to be the location of a new gigantic project by San Miguel Corporation yet some of its residences are deprived of reliable water source for their families. He added that the province indeed has an abundant source of water but the problem lies on how it should be maximized for the benefit of the community.
The new water system, which is targeted for a ground-breaking ceremony next year, is still under Private-Public Partnership (PPP) to promote transparency. Emano, together with his constituents, is going to Manila this month to present their projects under the said PPP including the new water system for the province.