31 Aug

Ms. Cdeo 2017 Plans To Join In National Beauty Pageants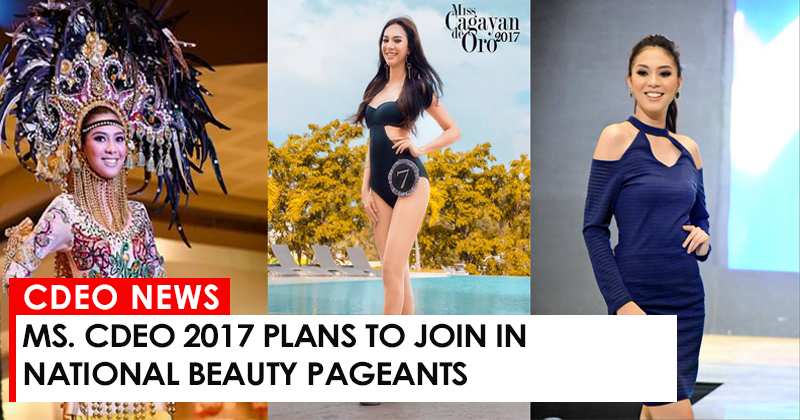 Its just been days since Katrina Laurice Acaylar was crowned Miss Cagayan de Oro 2017 and garnered a total of sixteen awards during the coronation night (August 26, 2017), but she still can't believe that she won the pageant.
In an article from Bombo Radyo Cagayan de Oro, Katrina shared, after her latest feat in the beauty pageant, that she also hopes to be given a chance to join national beauty pageants.
The 21-year-old Katrina graduated from the University of Science and Technology of Southern Philippines (USTP) with a Bachelor of Science in Technology Communication Management (BSTCM) degree and is currently employed as a Human Resources Training Assistant in a company in Cagayan de Oro City.
Katrina, together with the four runners up of the Miss Cagayan de Oro 2017 competition, are now awaiting the tasks and plans of the city government for them.