25 Aug

Miss Silka 2017 Candidates Show Off Their Best At Talent Show

"One of the talents is recognizing talent of others and giving them the forum to shine.", words to ponder from Lifehack quotes that was also proven by many individuals, especially those people who always inspire others to go beyond their capabilities and to discover more of what they can do.

The candidates of the Miss Silka 2017 showed their incredible talents in the pageant's Talent Competition yesterday, August 24, at the Gaisano Activity Center, Gaisano Mall, Cagayan de Oro City.

Listed below are the candidates with a short description of their showcase talent:

Contestant No. 1- Angelica  D. Uba from Indahag, Cagayan de Oro City presented an Ethnic Dance presentation with a twist. She made a quick costume change from the traditional ethnic costume to a sexy attire and danced to another genre of music.

Contestant No. 2, Anna Grace Ranay Alturas from Libona Bukidnon showcased an Interpretative Dance which showed the sensuality of the candidate and her male partner to the song entitled "Ikaw Lamang".

Contestant No. 3, Kate Marisse Elasigue from Kauswagan, Cagayan de Oro City sang her own rendition of Adele's "Set Fire to the Rain".

Contestant No. 4, Judith Polestico from Manolo Fortich Bukidnon did a drama/comedy which tells the story of a domestic helper who did everything for love; love for her family and her boyfriend who cheated on her. She was trapped 3 days in the desert and died due to the shortage of food and water.

Contestant No. 5, Jeneth Mapano from Carmen, Cagayan de Oro City painted a portrait of Philippine National Hero Jose Rizal.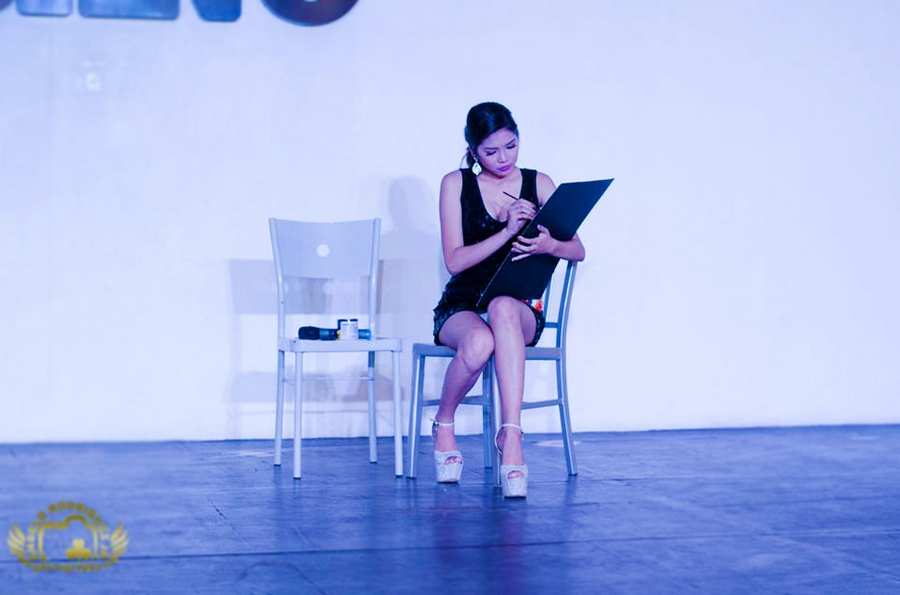 Contestant No. 6, Wella Tan from Bulua, Cagayan de Oro City amazed the crowd by dancing Beyonce's "Run the World".
Contestant No. 7, Sourthizae Violin from Kauswagan, Cagayan de Oro City swept away the crown away with her own dance steps dancing Fire from BTS.
Contestant No. 8, Julliana Gasendo from Malyabalay Bukidnon did her own rendition of the song"Out of Reach" by Gabrielle.
Contestant No. 9, Almira Briones from P.N Roa, Cagayan de Oro City became even sexier when she dances on stage.
Contestant No. 10, Lee Jee Luv Balisado from Macasandig, Cagayan de Oro City inspired the audience by singing one of the best songs of Lea Salonga, "On My Own".
Contestant No. 11, Duff Kagan Rose L. Gaid from El Salvador City, Misamis Oriental presented an interpretative dance showing the struggles in the Marawi Siege through the song "Duyan".
Contestant No. 12, Jaztine Dominado Abelgas from Bugo, Cagayan de Oro City gave an energizing Festival dance performance.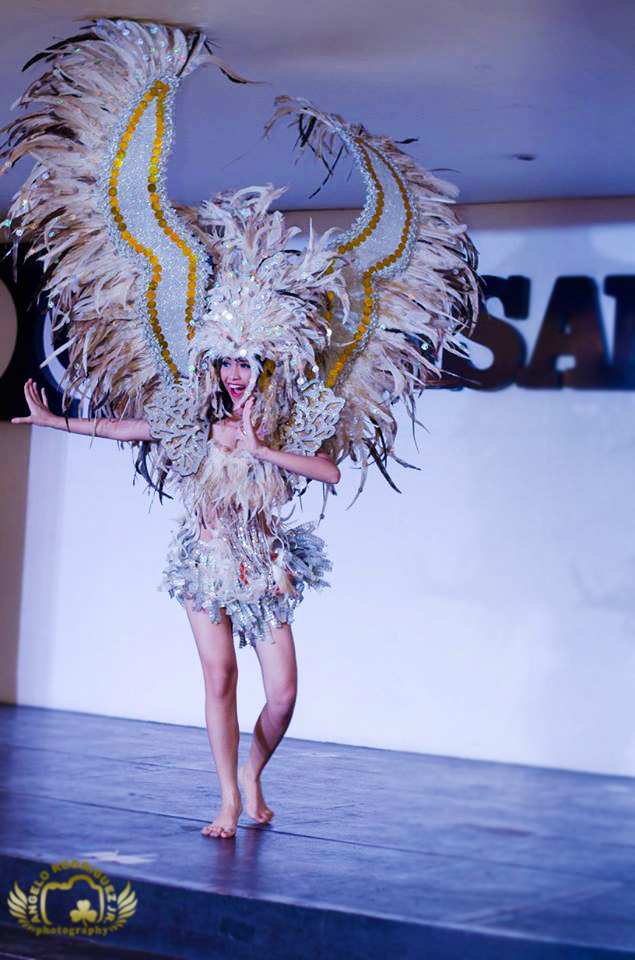 Contestant No. 13, Fretzie Mae Bugas Atis from Tagoloan, Misamis Oriental had a presented a sultry belly dance number.
Contestant No. 14, Sarah Susan Alpers from Nazareth, Cagayan de Oro City sang Ariel's song titled "Part of Your World"  in The Little Mermaid Walt Disney Movie.
Contestant No. 15, Ms. Maria Petrelle Tiempo from Camaman-an presented a song number while playing the organ.
Indeed, beauty can be both seen inside and out! However, one's true beauty radiates by inspiring other people to be a better person and by trying extraordinary things outside your comfort zone. Opportunities are waiting outside.