21 Dec

Miss Universe 2015 Winner: Miss Philippines Pia Wurtzbach from Cagayan De Oro

For the first time after 1973 and after so many years of falling short, the Philippines finally got it right this time. Miss Pia Wurtzbach is crowned Miss Universe 2015 in what is being touted as the goofiest pageant announcement ever made in the pageant's history. Pia's crown has also officially placed Cagayan de Oro on the Miss Universe map.

In what can only be described as a pageant announcement gone wrong, goofy, and even indignant, the pageant's host, Steve Harvey, an American comedian and host of the Steve Harvey Show, announced Miss Colombia, Ariadna Gutierrez, as the Miss Universe winner. After two minutes Harvey had to come on stage to apologize for his snafu for reading the wrong country. He even showed the results card to prove that it was "human error" on his part, and then read out that the Miss Universe winner is Miss Philippines, Pia Alonzo Wurtzbach.
Here's the YouTube video of that particular moment:
https://www.youtube.com/watch?v=Z9aRmmWX5XI
Thus, for two minutes, Miss Colombia basked in her hard work and effort as she was determined to make the Miss Universe crown a back-to-back title for her country. Unfortunately her glory was so much short lived; just as she was blowing kisses and waving to the crowd, Harvey came back on stage to apologize for his announcement goof up and that it was actually Miss Philippines who was meant to wear the crown.
Millions of television viewers definitely saw the wide eyed shocking stare of Pia Wurtzbach when Harvey announced that she was the Miss Universe winner. Sadly, millions also saw the sadness and how indignantly the crown, flowers, and sash were stripped from Miss Colombia and given to Miss Philippines. Many praised Pia for her careful reaction when she was announced the winner since it was obvious the Miss Colombia was completely embarrassed. Instead, she and Miss USA went and comforted Ariadna. After that all of the pageant contestants came out to comfort Ariadna.
Many critics and analysts also praised Pia Wurtzbach's handling of her answer to the question about "foreign troops, particularly U.S. troops, being deployed in the Philippines." Her summed up answer to this was that she didn't find anything wrong with this since the Philippines and the United States shared a common bond of friendship and has a long standing relationship dating back many years.
Pia Wurtzbach's Miss Universe crown is the Philippines' third, having won in 1969 and 1973.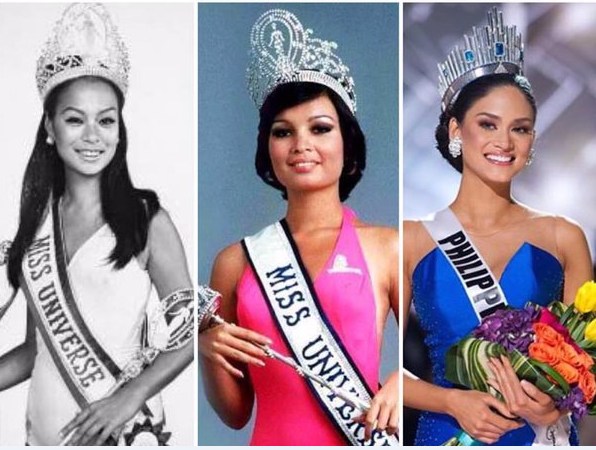 In more recent years the Philippines fell short after Ariella Arida won 3rd runner-up in 2013, Janine Tugonon won 1st runner-up in 2012, Shamcey Supsup won 3rd runner-up in 2011, and Venus Raj won 4th runner-up in 2010. Previous to this, Miriam Quiambao won 1st runner-up in 1999.
Here's the Transcript of the Miss Universe 2015 Top 3 Q & A Portion:
Q: Asks about why they deserve to win the Miss Universe crown
Miss Philippines: To be a miss universe is both an honor and responsibility. I will use my voice to influence the youth. I would shed light in causes like HIV.
Show the world that I am confidently beautiful with a heart.
Facts You Don't Know about Pia Wurtzbach
Born in Germany, Pia has a German family name and is a proud Filipina by heart.
She represented hometown, Cagayan de Oro, during the Bb. Pilipinas 2015 pageant.
Her mother is a resident of Barangay Carmen in Cagayan de Oro, Misamis Oriental and grew up there.
Pia spent her formative years in Cagayan de Oro city.
Pia Wurtzbach attended kindergarten at Kong Hua School and primary school at Corpus Christi.