04 Aug

Feature Article: Missy Bon Bon – These Three Words Combine Bread Shop, Gourmet Food, and Delicious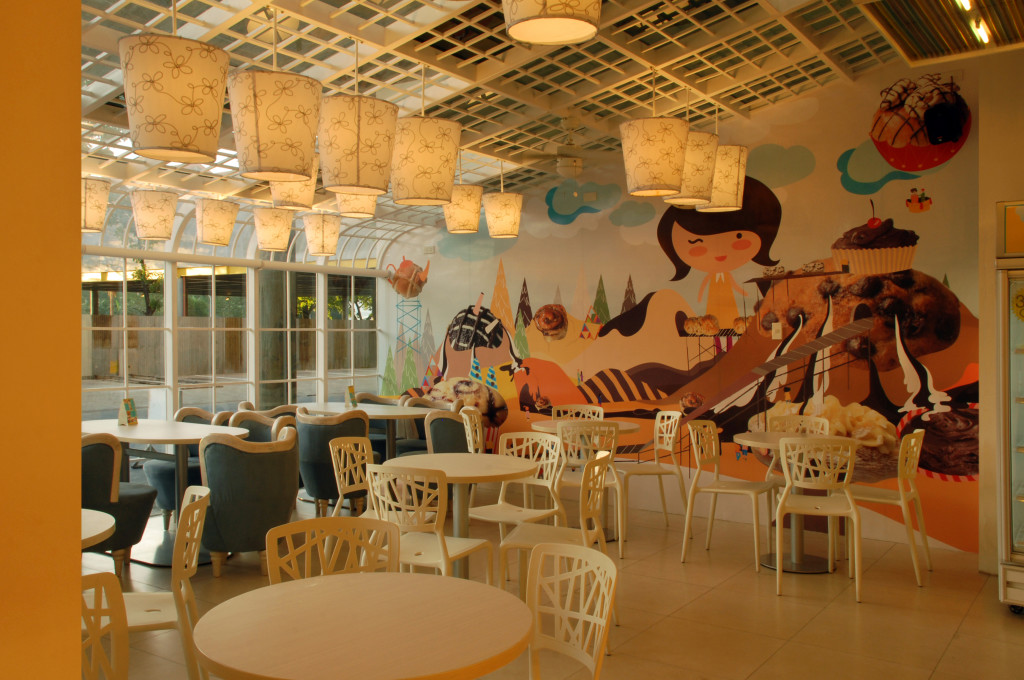 How can you describe a bread shop crossed with a restaurant and the environment is all hip and modern, cozy, world class, and even healthy? Three words, "Missy Bon Bon."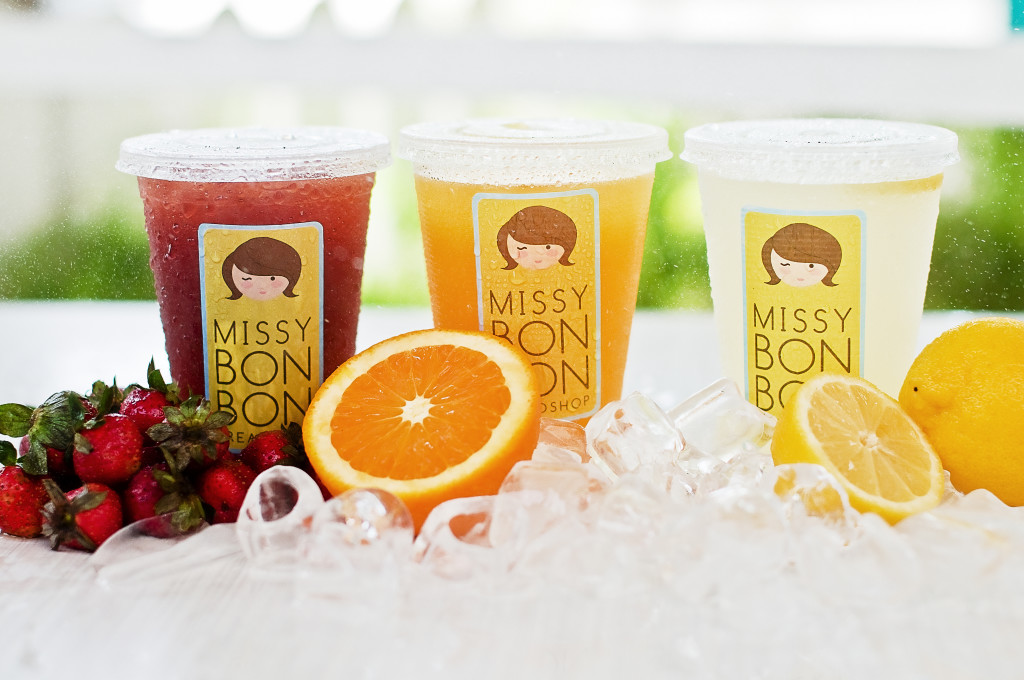 This Cagayan de Oro's version of a global fusion restaurant, and you can find almost everything here from all varieties of bread, pastries, and cake products to gourmet comfort food for every meal time and in between.
And if you're not in Missy Bon Bon for their freshly brewed coffee, this restaurant is the only original Gelato Ice Cream capital of the city.
Yes, they're the only resto in the city that creates original Italian Gelato ice cream in varying lip-licking flavors.
How It All Started
It all started with three close friends way back when they were classmates at the Kong Hua High School cooking and selling banana cakes, butter cakes, and carrot cakes at school. Even when Henrik Yu, Joanna Lim, and Catherine Genabe went on to college to finish their individual degrees at the Ateneo de Manila University – Henrik with Economics, Joanna with Business Management and Psychology, and Catherine with Dentistry – the pull of food and cooking was irresistible.
The three friends would often joke that Catherine and Joanna loved to cook while Henrik was their taste tester. This love for cooking was what pulled Catherine to enroll in the prestigious Center for Culinary Arts near the Ateneo. Joanna would follow soon after even if she was juggling two courses under Ateneo's interdisciplinary program. The CCA was in its infancy at that time and the two would become part of the pioneering graduating batch.
The roots of the flour-based menu and the gelato ice cream created at Missy Bon Bon has its roots from Catherine and Joanna studying abroad. Catherine would enroll and finish at the Culinary Institute of America and Kansas Institute of Baking. Joanna would enroll and finish at the Carpigiani Gelato University in Italy, studying and learning how to make gelato ice cream and other desserts the original Italian way.
Being part of the "Bigby's Restaurant Group," it's not surprising that Joanna and Catherine pushed to have a unique place that was both bread shop and restaurant. The breads, pastries, and cakes would only use fresh ingredients with no preservatives, while the gourmet food would be something like "breakfast all day meals." As they say, the rest is history, and Missy Bon Bon was created in March 2010.
Like they did at Bigby's when the resto was still new, Catherine and Joanna did all the hands-on work in the Missy Bon Bon kitchen while creating new food items for the menu. Sometimes when Catherine and Joanna would come up with something new, the two would either add something to it or simply experiment with customers if they liked it. Perhaps looking at the full menu and flour-based lineup today one can't fault the ladies for their taste and tenacity. Perhaps one could even say that had it not been for a really tenacious triad friendship like Henrik, Joanna, and Catherine had, we wouldn't probably experience one of the most well-known bread shop, restaurant, and Gelato ice cream center in Cagayan de Oro City.
Experiencing the Missy Bon Bon Taste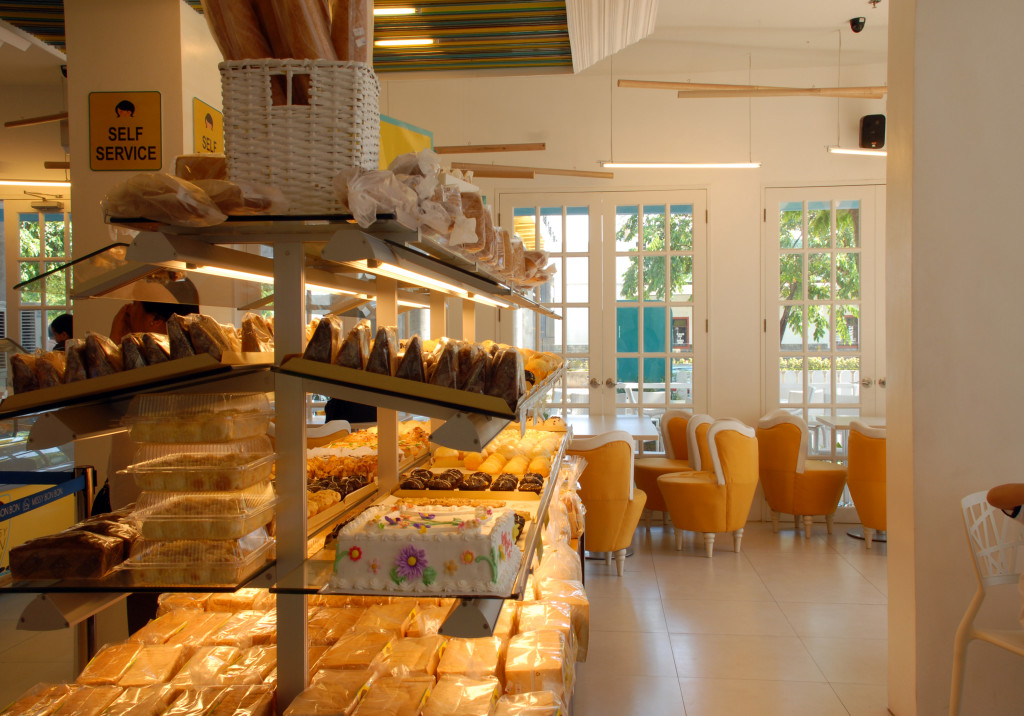 Before the gelato, the resto was born from its original sweet dough. Since they don't use preservatives and only use fresh and natural ingredients, their Sweet Doughs remain fresh for only three days and what isn't sold is discarded.
Their breads are mostly of the sweet variety such as their blueberry cream cheese, chocolate almond, and mocha sandwich.
Their breads also have meaty varieties like their chicken adobo, German franks, ham and egg, and fish curry bun.
For their Sandwiches, their best seller is their Full House, but others like Miss B's Roast Beef, Missy Cheesy Burger, and Top Dog Roll also have loyal followings now.
Their sandwiches are also served large good for two persons.
Their freshly made healthy Salads such as the Chicken Caesar salad, the Ham Waldorf salad, Kani Mango salad, and Missy Chef salad have always delighted the taste buds of those who only want to eat green and healthy.
The Pasta is another grand favorite of the regulars, with an awesome lineup of Carbonara, Pesto Cream pasta, Spaghetti Carinosa, Spicy Sausage pasta, and Three Cheese pasta.
For their Hearty Meals, these are delicious all day meals that you need to experiment on with your taste buds especially if you haven't heard of Eggs Benedict (meal invented by Benedict Arnold, the American traitor), Fish n' Chips (meal invented by the British), Missy Fish Teriyaki, Power Omelet, Shrimp Scampi, and Steak Breakfast.
While these constitute their main lineup, they have meals that they call "breakfast all day" such as the Filipino breakfast, American breakfast, and the like.
Major Recognition
According to Trip Advisor Philippines, Missy Bon Bon has been selected as one of only four restaurants in Cagayan de Oro City for its Certificate of Excellence. This excellence certificate is only given to restaurants that meet their excellence standards based on traveler and customer reviews. Bigby's is also a recipient of this recognition, not surprising considering that both are owned by the same group.
Locations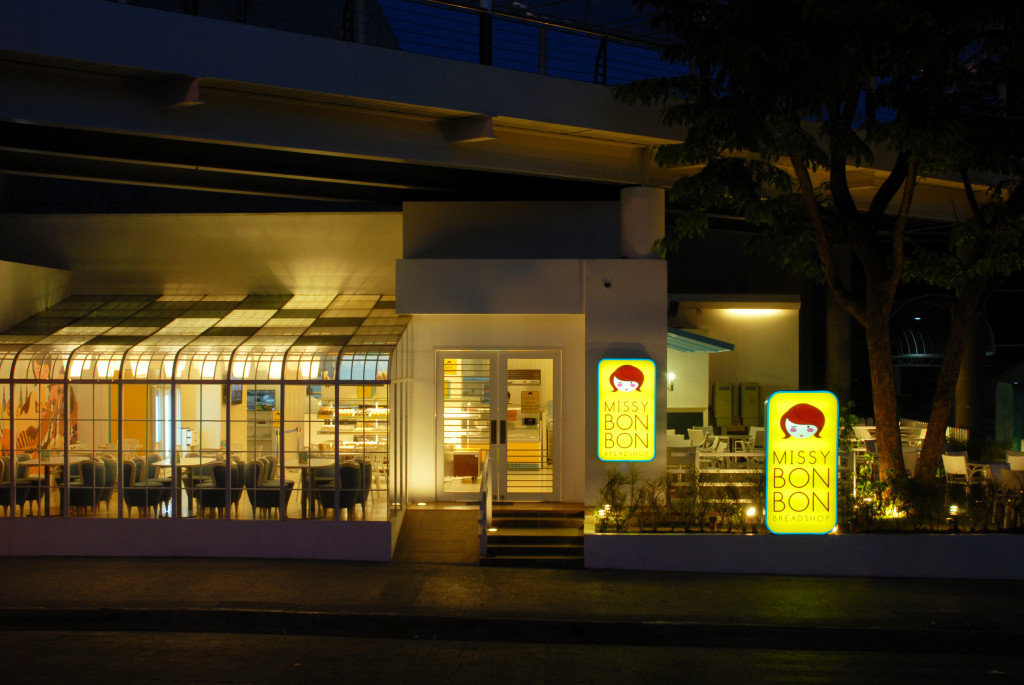 At present, the main restaurant is at Rosario Drive at Limketkai Center. There are three other "satellite" branches, one at Level 1 of Robinson's Plaza, also at the Limketkai Center, one at the 2nd floor of the Ayala Centrio Mall, and one at the ground floor of the Gaisano City Mall.
For the future, according to Henrik Yu, Missy Bon Bon at the Limketkai Center plans a major renovation and to expand in its present location. This is due to the increased customer influx they have been experiencing from the last two years, necessitating a larger area. At the Ayala Centrio Mall, they will soon be opening the Missy Bon Bon Frozen Factory.
Promotions
Presently, Missy Bon Bon has its regular Buy 1, Take 1 on all its pastries during weeknights from 9:00 to 10:30 p.m., Mondays – Thursdays, and 11:00 p.m. – 12:00 a.m. on Fridays.
They also have their Yummy Lunch Meals from 10:30 a.m. to 2:00 p.m. at only P99.00.
For snacks, they have Merienda Doubles at only P149.00 for one pancit palabok plus fresh lumpia.
Mr. Henrik Yu's is Inviting All Kagay-anons to Visit Missy BonBon and His Other Stores
Here's an invite coming from Mr. Henrik Yu to entice you to visit Missy BonBon today! Who could resist such an invitation? See you guys!