23 Dec

Mommy Inday's Kitchen – The Master of Lechon When it Comes to Taste and Flavor
Formerly known as Tita Ins Lechon, Mommy Inday's Lechon is an exceptional example of an original business that has never been surpassed by the newer generation businesses of the same manner. It's sort of like a classic story of the master who could never be surpassed no matter how many apprentices train under the master. We can certainly call Mommy Inday's the lechon master because, like Tita Ins, they have retained the same delicious taste, inside and outside of their lechon that has earned them the accolade as the number one lechon place in Cagayan de Oro.
A Little Historical Trivia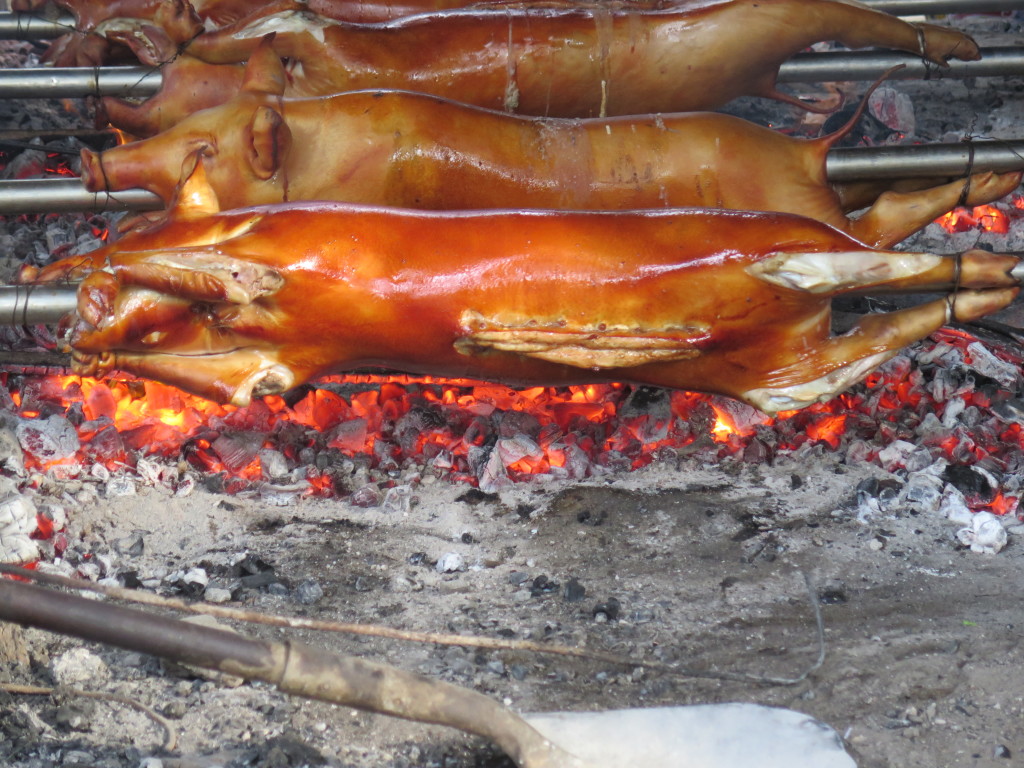 The Neri Family lechon business all started in the 1920's when their great grandmother, Francesca Puertas Roa, was the cook for the Ateneo School on Burgos Street, and the most well-known lechonero (or in this case, lechonera), on Burgos Street. Eventually, Francesca began teaching her male helpers and assistants how to cook lechon so they could share the workload.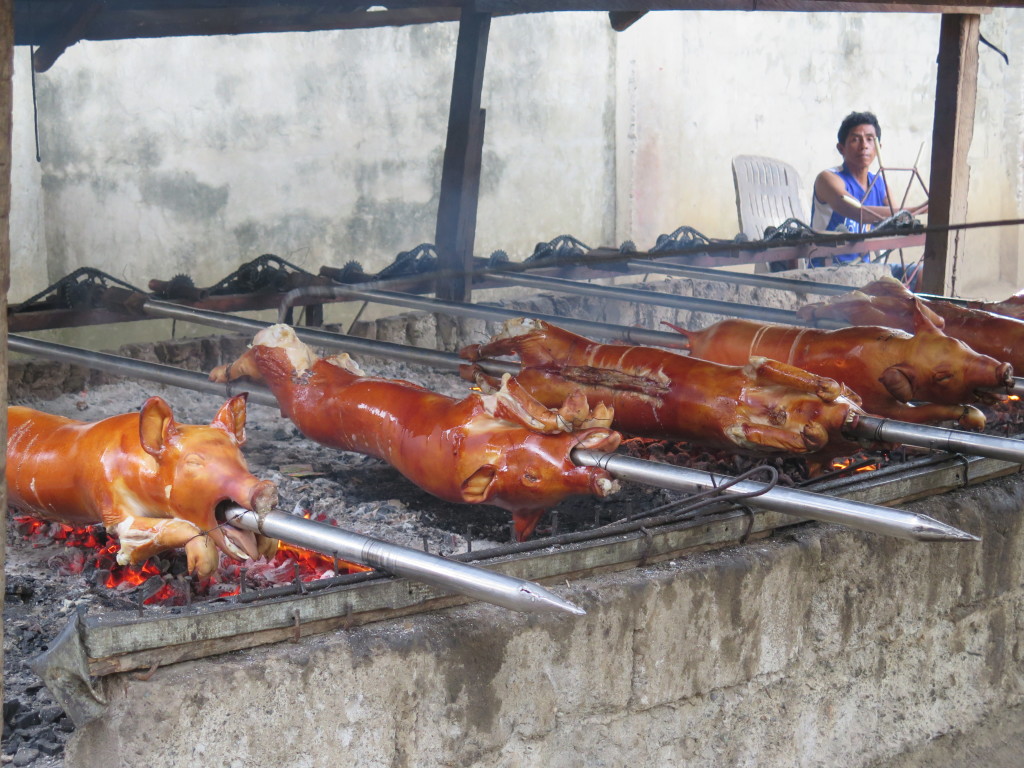 Later on, Francesca's daughter, the well-known Tita Inday Neri, took over the reins of the lechon business. Tita Ins, as she is fondly called by relatives and friends, expanded the business by setting up a piggery and slaughter area on Isla de Oro while opening a lechon shop on the corner of Yacapin and Burgos Streets.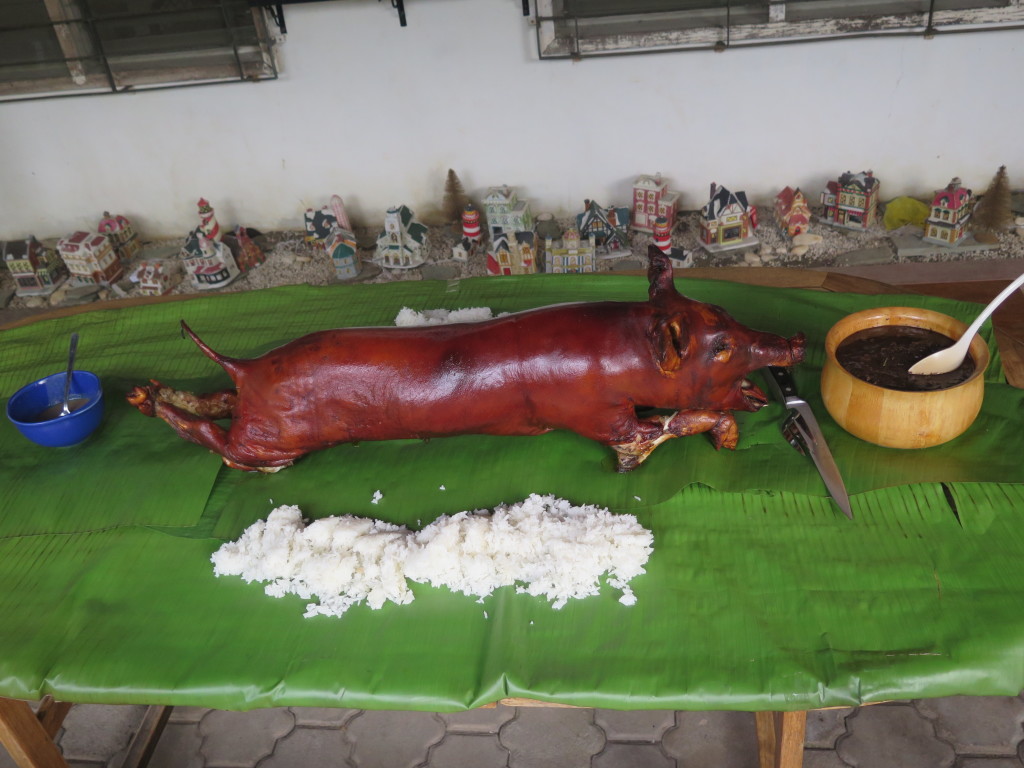 Today, although they have changed the name to Mommy Inday's, the shop on Yacapin-Burgos Streets is still there but now serves as a waypoint for picking up lechon orders or to facilitate taking down orders. The real hog slaughtering and cooking is done at their residence in Macasandig due to the large area there. However, Tita Ins is still around at a robust 88 years old and can still cook up the best tasting dinuguan and paklay on this side of town.
It was around 2010 when Tita Ins slowly switched to Mommy Inday's after the reins of the lechon business again switched to the grandchildren, particularly, the sisters Marie Antoinette "Antoi" Neri and May Lois Neri, along with business partner Joey Malferrari. Antoi and Joey are no strangers to the food business; Antoi owns Pigterest and Fusion Resto Café on Corrales Avenue (soon to be renamed The Palate) while Joey's family owns Pine Foods.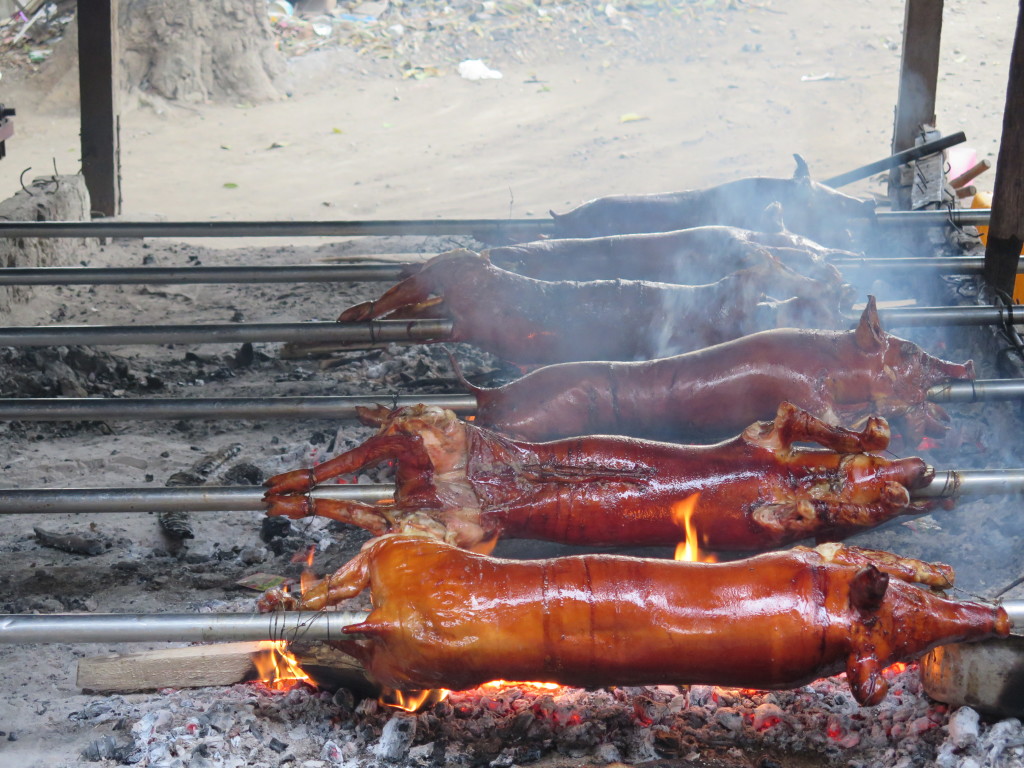 While many of Mommy Inday's regular customers are from the old families or other regulars called "sukis," they do get their share of new customers since the power of the "bamboo telegraph" (word of mouth) is still strong even in urbanized Cagayan de Oro. Many of the old families who still order from Mommy Inday's swear to the superior taste of the lechon and the dinuguan, not to mention the great tasting lechon sauce. This word of mouth is passed down to the younger generation who are eager to try out the already proven lechon. This is in spite of the fact that there is stiff competition from newer generation lechoneros who do marketing and advertising. Mommy Inday's still does business the "old school" fashion without any form of advertising.
Meet the Owners
May Lois Neri is the third in an all-female sibling lineup, with Antoi being the eldest. Another sister, Emma, mans the shop at Yacapin-Burgos. This clearly shows just how much of a family business Mommy Inday's is. May took up her BS Hospitality Management at Lourdes College. Joey took up BS-HRM also at Lourdes College.
That Mommy Inday's Experience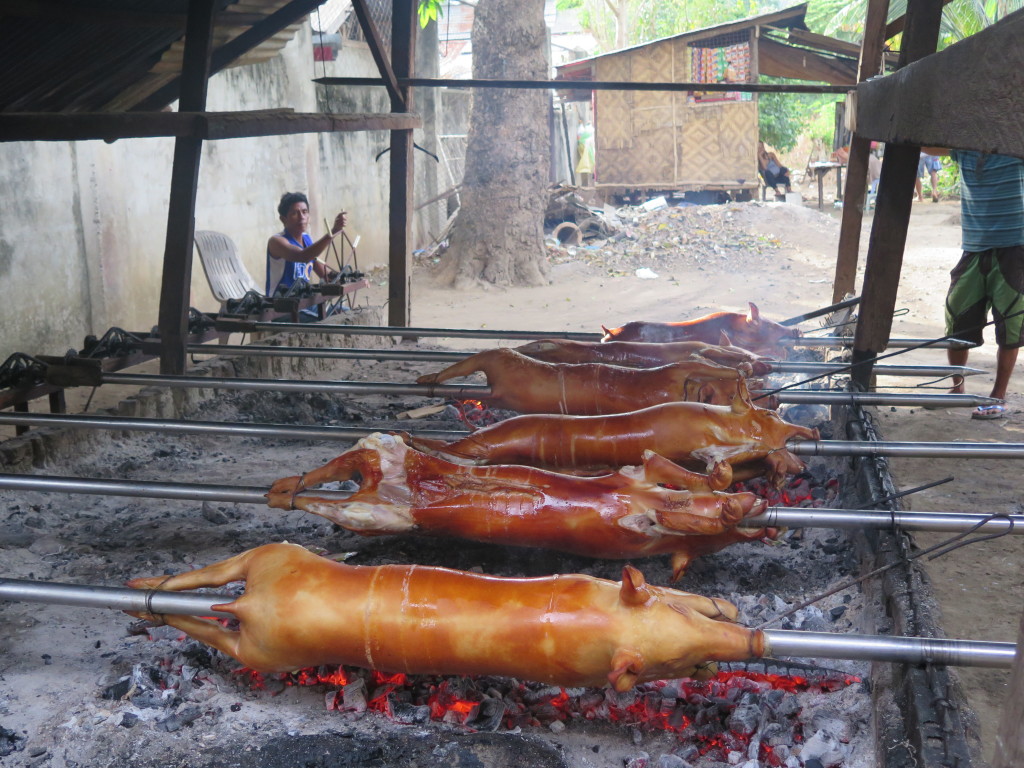 On peak months their lechoneros are capable of cooking up to 60 lechon per day. Of course, all orders should be given at least three days before or up to a day before. For many years now Mommy Inday's/Tita Ins has been sourcing from only one hog distributor. Hogs not yet slaughtered are well fed and cared for in a pig sty area some distance from the actual cooking area. It usually takes a normal sized pig around 2 hours to cook while the big ones take around 2-1/2 half hours to 3 hours. All their pigs are cooked by batches so each individual pig can be monitored and cooked all at the same time.
Perhaps what sets Tita Ins/Mommy Inday's apart from other lechoneros is the fact that their cooking area and pig slaughter area is far from each other while the pig sty is also kept separate. This has been the practice of their business even in the past. This ensures that the pigsty and cooking area is always clean since pig slaughtering tends to be messy even after the area is cleaned out.
The interview team of About Cagayan de Oro did notice that during the whole time the interview was taking place, they hardly got any whiffs of bad smells that usually permeate the area when hogs and slaughtering are around.
The price range for the lechon will actually depend on how large the pig is or how many people is involved in the event or occasion. A normal Lechon de Leche (around 6 to 10 kilos) is around P3,500 while a really large lechon can range from P5,000 to P6,000. Each lechon order comes with free dinugu-an and a homemade lechon sauce. This lechon sauce is the only one of its kind in Cagayan de Oro since no other lechon house in the city gives out free lechon sauce.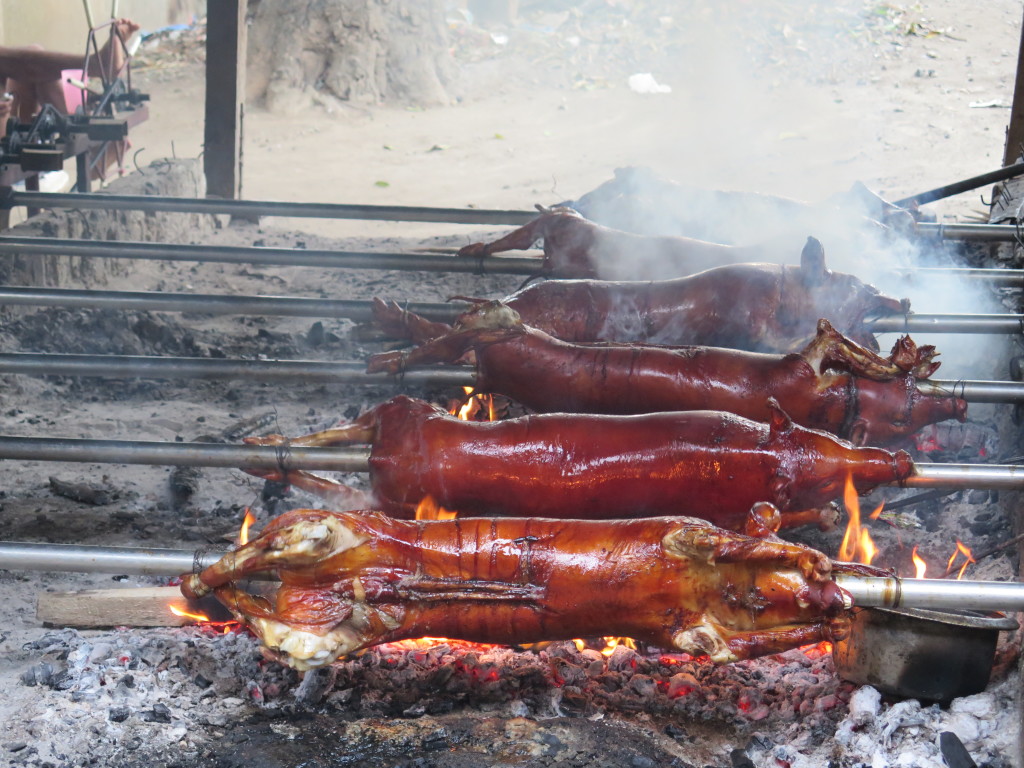 Mommy Inday's accepts deliveries to any point within the city so long as the delivery point is very accessible. Naturally, there is a delivery charge, a minimum of P100 up to a maximum of P150, which is added to the lechon price.
Mommy Inday's is the pioneer and still only one of the few lechoneros in Cagayan de Oro to receive orders and to deliver to as far as Manila, Japan, and Dubai. They are the only one that use a specially designed lechon box (as opposed to using only cardboard covers and wrapped in packaging tape) that ensures that not only will the lechon arrive at its destination still fresh but the airline company won't complain of any smell emanating from the lechon. Normally they charge a P500 delivery fee. Branching out to other hog-related activities, Mommy Inday's also accepts orders for paklay, halang-halang, and lechon belly. Orders can be coursed through the Yacapin-Burgos shop or at Pigterest.
Conclusion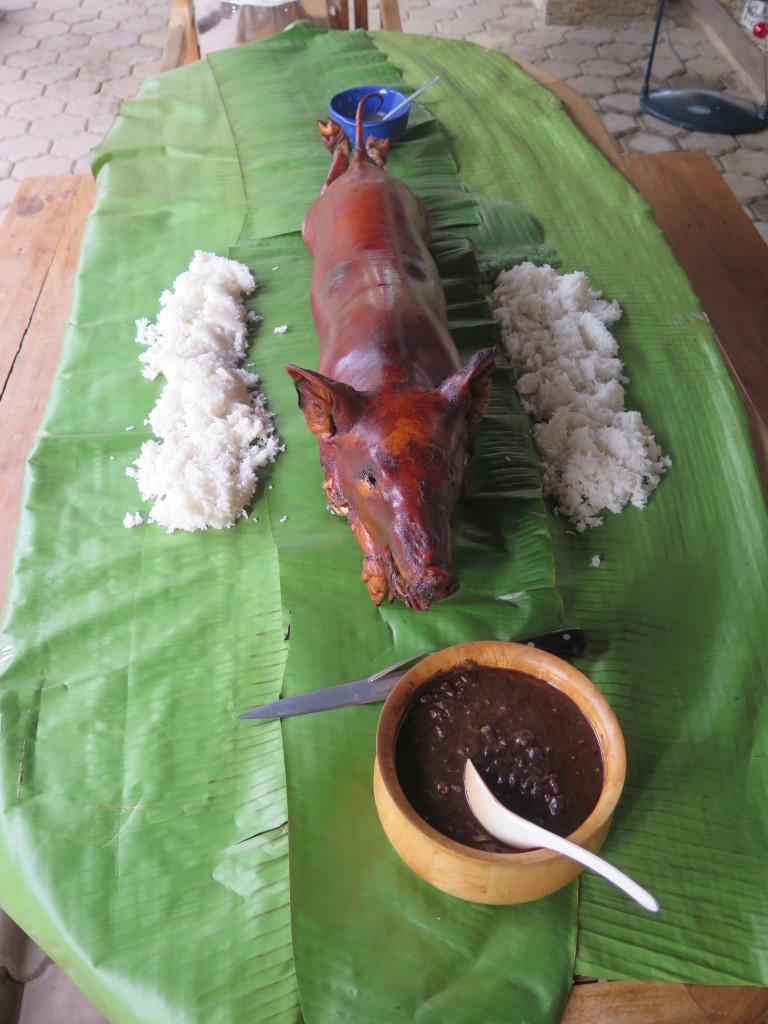 You could say that Mommy Inday's is synonymous with the word "lechon" in Cagayan de Oro. After all they are the first and pioneer lechonero and the longest running, long before Wadhu's even set foot on CDO soil. If only the lechon of Mommy Inday's could be made into a love story, we can all say, "First love never dies."