19 Feb

POPCOM Records Alarming Increase in Pregnancy Among Filipino Girls Aged 10-14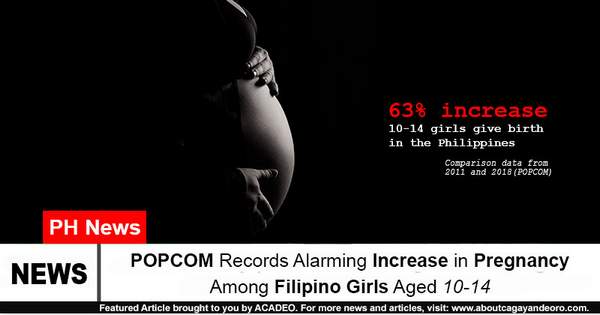 Mga higala! According to comparison data collected from 2011 and 2018, the Commission on Population and Development (POPCOM) saw a 63% increase in the number of births delivered by Filipino girls aged 10-14.
According to POPCOM, an average of 2,250 babies were birthed by mothers who fell under the said age group in 2018.
On the other hand, there was an observed decrease in the incidence of teenage pregnancies among women aged 15 to 19 with figures 182,906 to 181,717 in 2018.
As explained by POPCOM, there are considerable factors which led to such cases in the Philippines. Among them are lack of education, exposure to predatory behaviors online, and many more.
What are your thoughts about this, higala?