15 Jul

Moreno Thumps Ombudsman's Decision, Goes to the Court of Appeals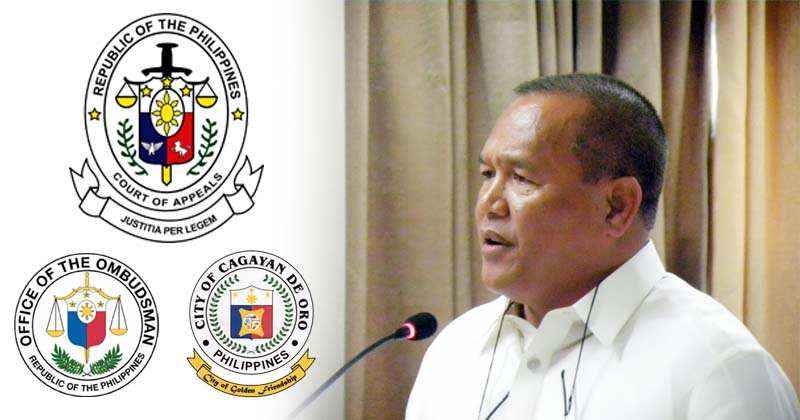 On Tuesday, July 5, Mayor Oscar Moreno has sent his case to the Court of Appeals (CA), because of his disappointment and distrust on the Ombudsman's ruling on his case by dismissing and barring him from holding public office in connection with the controversial 2013 tax settlement between city hall and Ajinomoto Philippines.
Moreno is asking for a reversal of the Ombudsman's decision that found him guilty of grave misconduct for city hall's act of reassessing the taxes of Ajinomoto.
Through acting city treasurer Glenn Banez and the firm resolved the dispute of having a P2.9-million tax assessment on Ajinomoto. They then agreed to lower it to around P300,000.
Taglimao barangay chairman William Guialani and the Department of Interior and Local Government (DILG) are the respondents on the Ombudsman's order.
Moreno said that he is not involved in the settlement for it was Banez's act that made it possible as the local government treasurer.
Banez, just like Moreno, has also been banned from public office.
Moreno also appealed in the court to trash his grave misconduct case for it lacks merit. On Moreno's petition, it reads, "There is error in finding that appellant/petitioner did not comply with the Ombudsman order's dated March 27, 2015, because he actually filed his counter-affidavit on April 20, 2015, through the Office of the Ombudsman in Cagayan de Oro City."
Last year, Moreno sent his motion for reconsideration with the ombudsman on Nov. 9, 2015, but was rejected on Feb. 15, 2016, because he only attached a "Xerox copy" of his counter-affidavit.
Moreno did not submit the only remaining original copy of the counter-affidavit because the Office of the Ombudsman might lose the document again as it did in 2015.