02 Jun

Motorelas To Be Allowed In CDO Under MECQ: 3 Passengers Only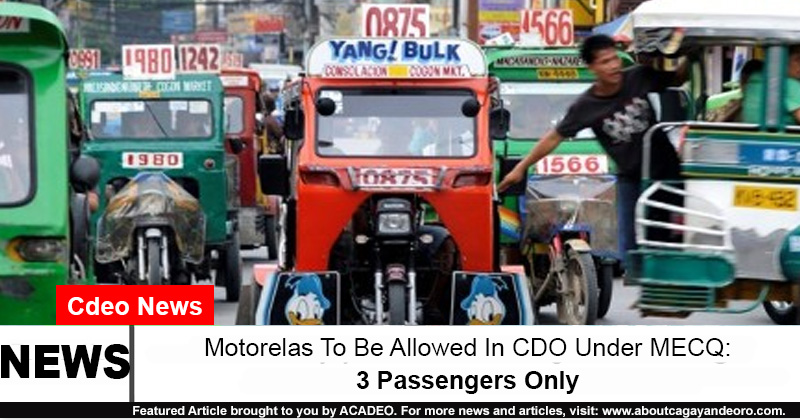 Mga higala! Motorelas will still be allowed in Cagayan de Oro City under the Modified Enhanced Community Quarantine (MECQ)! No need for special permits!
However, only 3 passengers plus the driver will be allowed for each motorela. Violators will receive penalties, Ordinance Violation Receipts (OVRs), etc.
The wearing of face masks and face shields will also be strictly required. Individuals not wearing these protective equipment will not be allowed to ride a motorela.
For more details, watch: