11 Dec

LOOK: Mount Nahilaran, Cagayan de Oro City's Highest Peak

Mga higala! Do you love to go trekking and bond with your friends or family on a fun camping adventure?

Then MOUNT NAHILARAN, Cagayan de Oro's highest peak, might just be perfect for you!

Mt. Nahilaran is located at Sitio Birhen in Brgy. Dansolihon and is 987 meters (3,238 feet) above sea level. It is one of the water sources of CDO's rivers and is one of the remaining areas in the city with a rich ecosystem for various wild animals, medicinal plants, and flowers. It's also near several waterfalls.

Moreover, according to www.pinoymountaineer.com, the mountain's peak has an amazing view of Camiguin Island and its volcanoes, the Balatucan Range, the Kitanglad Range, and more!

Below is a sneak peek and travel guide from  Jhong Bagtasos: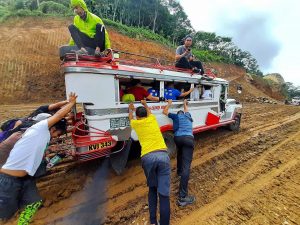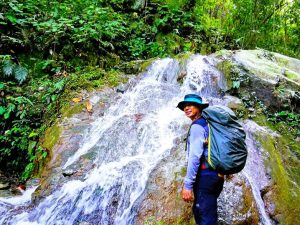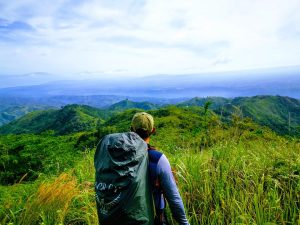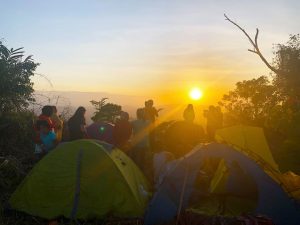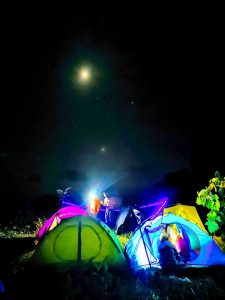 HOW TO GET THERE:
1. Ask permission from the Community-based Forest Management (CBFM) Association before climbing to Mount Nahilaran. They will then provide 1 local guide or more, with a fee of P500 per guide per day and P50 CBFM Fee per head.
Contact them thru the following Facebook pages:
2. After CBFM's approval, ride a Dansolihon-bound jeep at the Carmen Market terminal. Travel time is around 1 hour and fare is P35.
3. In sentro Dansolihon, ride a habal-habal going to Sitio Birhen. Travel time is around 30 minutes and fare is P100 per head.
4. Meet your local guide(s) at the jump-off point in Sitio Birhen. Expect 2 hours of trekking/hiking from jump off to the peak of Mt. Nahilaran.
5. If planning to stay overnight at the peak, bring camping gears like a tent, sleeping bag, jacket, sun/rain protection, mosquito repellant, first-aid kit, butane burner, enough food, and 3 liters of water.
6. The road is steep, muddy and slippery especially if it rained the day before. An offroad vehicle is highly recommended if planning to ride with own transportation going to Sitio Birhen, Dansolihon.
7. You can also visit Monigue Falls after the climb as a sidetrip. It is located in Monigue Datu Custer area near Sitio Birhen. Just ask permission first from CBFM and tell your local guide.
8. Please maintain cleanliness on the trail and at the peak. Bring your own trash/garbages as you go. Leave no trace.
So, plan your weekend adventure higala!