19 Aug

Mr. Iron Man 2015: Competition for Regional Championship in Body Building and Physique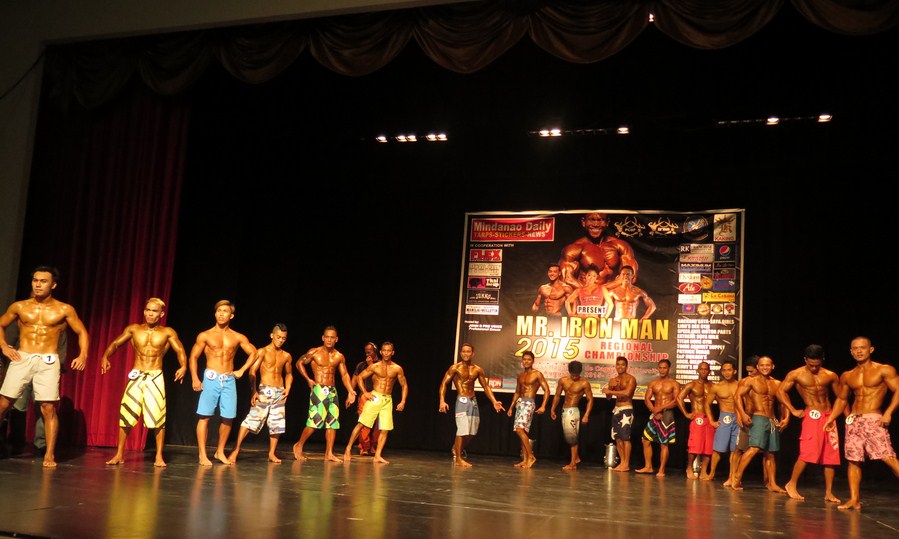 Muscles! A lot of muscles. That is what awaited audiences and they got more muscles than they bargained for in the recently held Iron Man 2015 Cagayan de Oro City Competition for Regional Championship held last August 15, 2015 at the Rodelsa Hall of the Liceo de Cagayan University.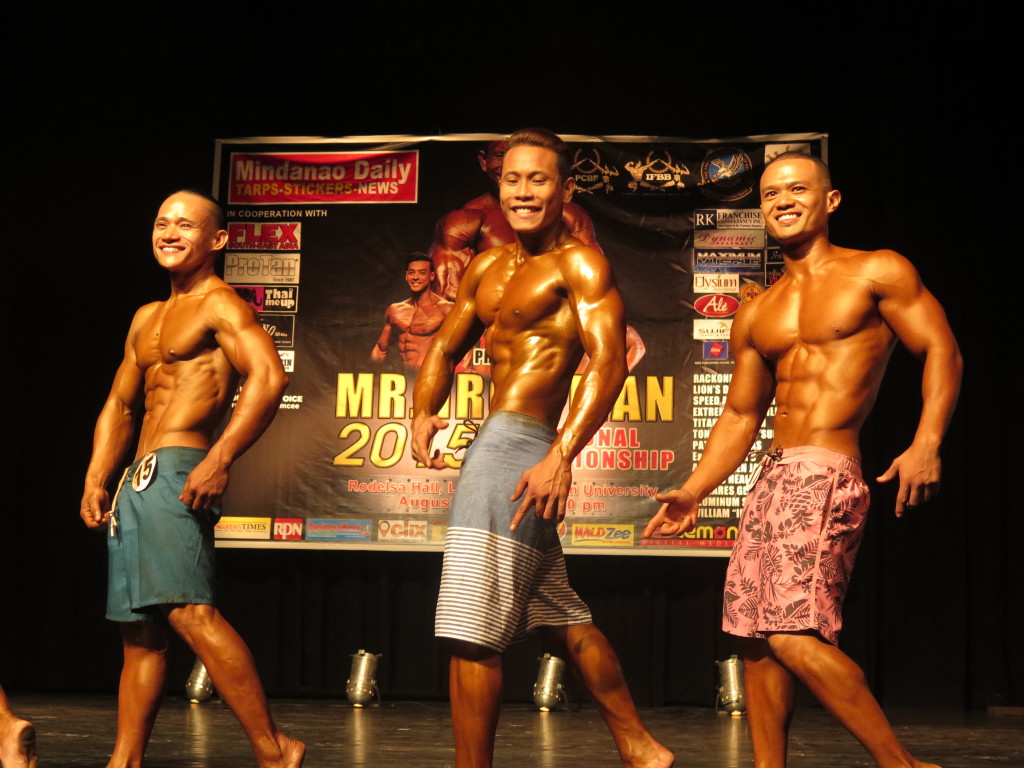 This body building and body physique competition is the real first major event endeavor of its kind. Though in the past there have been minor muscle building competitions as local events, this year's first Iron Man 2015 was held to coincide with the Higalaay Festival 2015 in August in celebration of the annual city fiesta. The event is mainly sponsored and organized by Mindanao Daily News in cooperation with Flex Southeast Asia, ProTan, Thai Me Up, Junko, and the Manila Bulletin. It is also supported by the Philippine Committee of Body Building and Fitness (PCBF) and the International Federation of Body Building and Fitness (IFBF).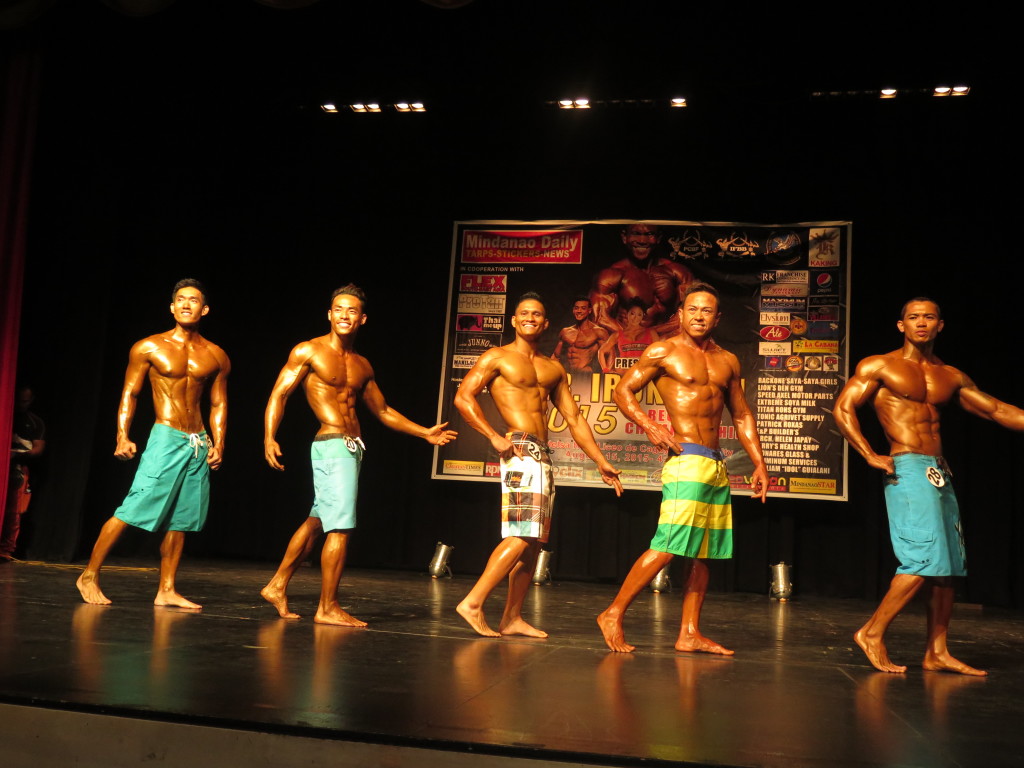 The Saturday competition was hosted by none other than the popular Cagayanon and professional emcee host John D Pro Voice. Winners in the Iron Man 2015 regionals will then compete in the 2015 PCBF MAT Mindanao Regionals for the open class body building and men's physique category.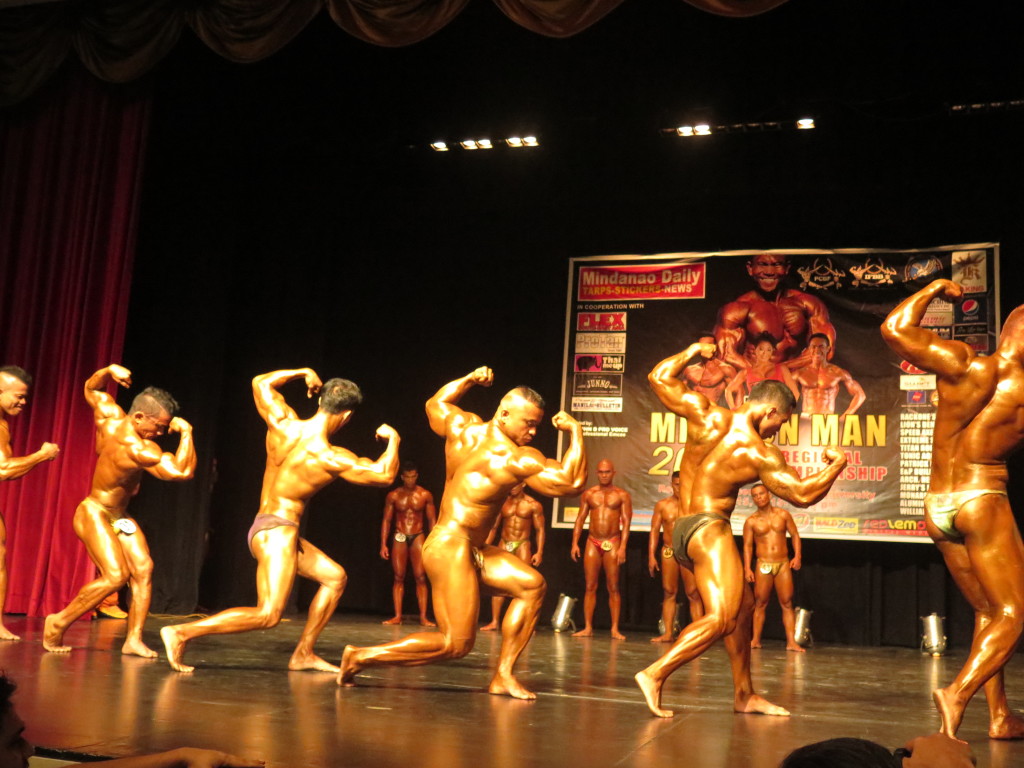 It is well worth noting that many of the competitors in last Saturday's event are either coaches or members from the city's major fitness and wellness gyms and studios.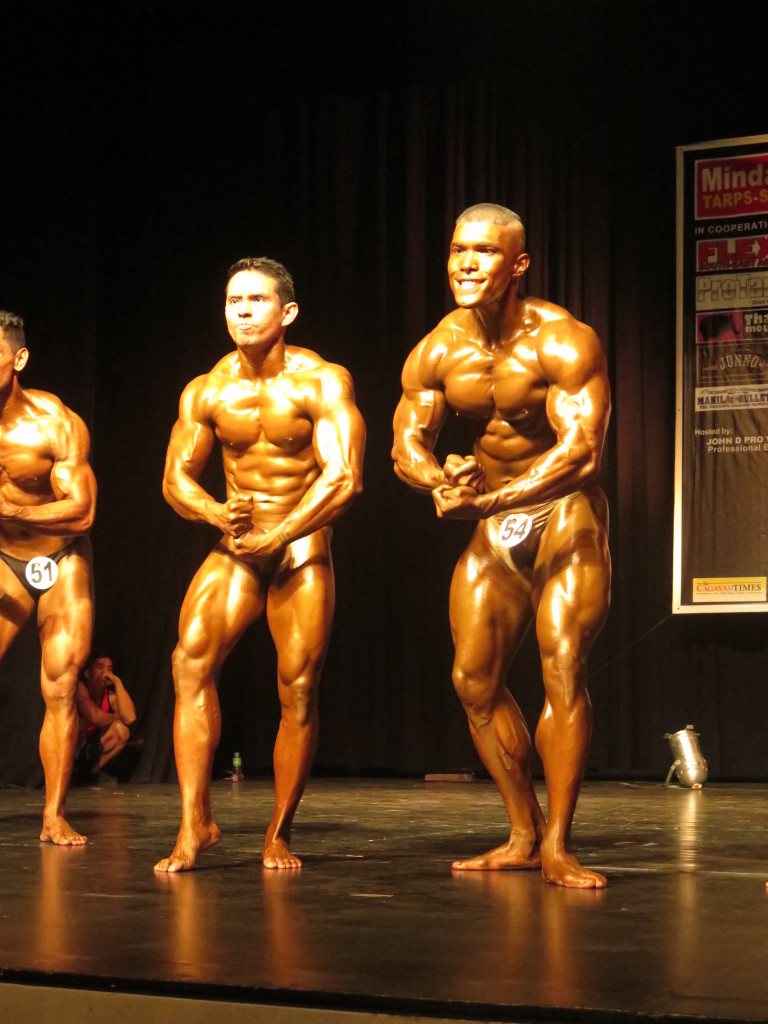 This shows the level of seriousness and professionalism in the competitors entering the Iron Man event. It is also the coach's aspiration to bring honor and popularity to the gym they are representing.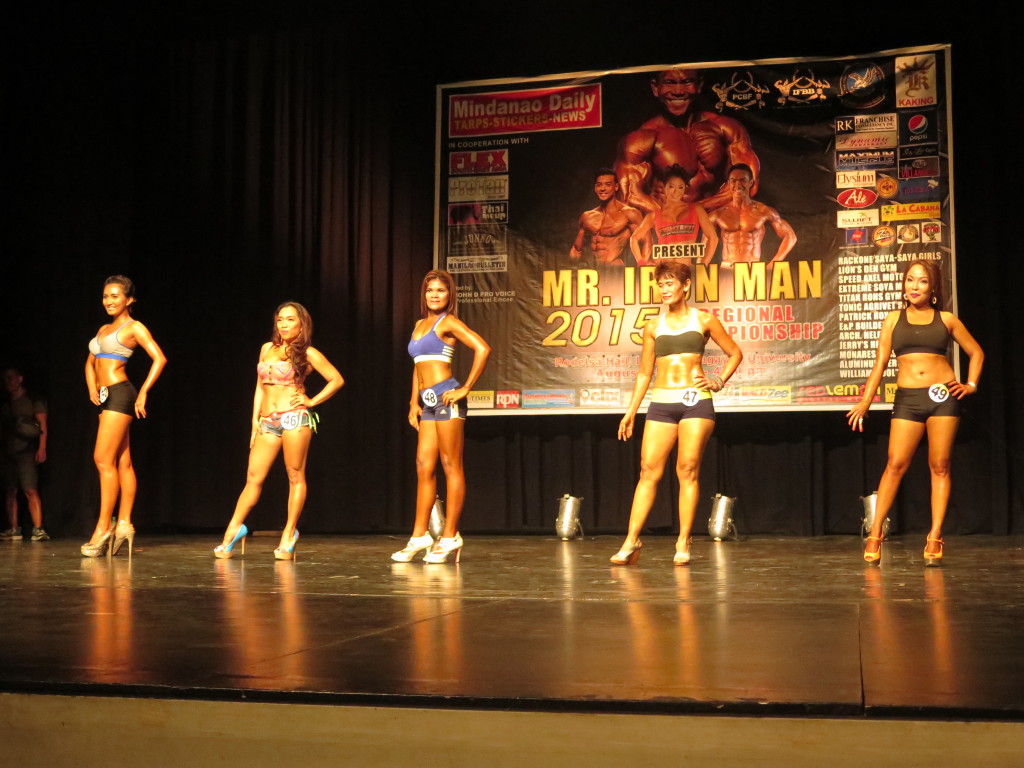 The Iron Man 2015 competition is divided into four major categories, the Open Category, Novice Category, Men's Physique, and Women's Fitness.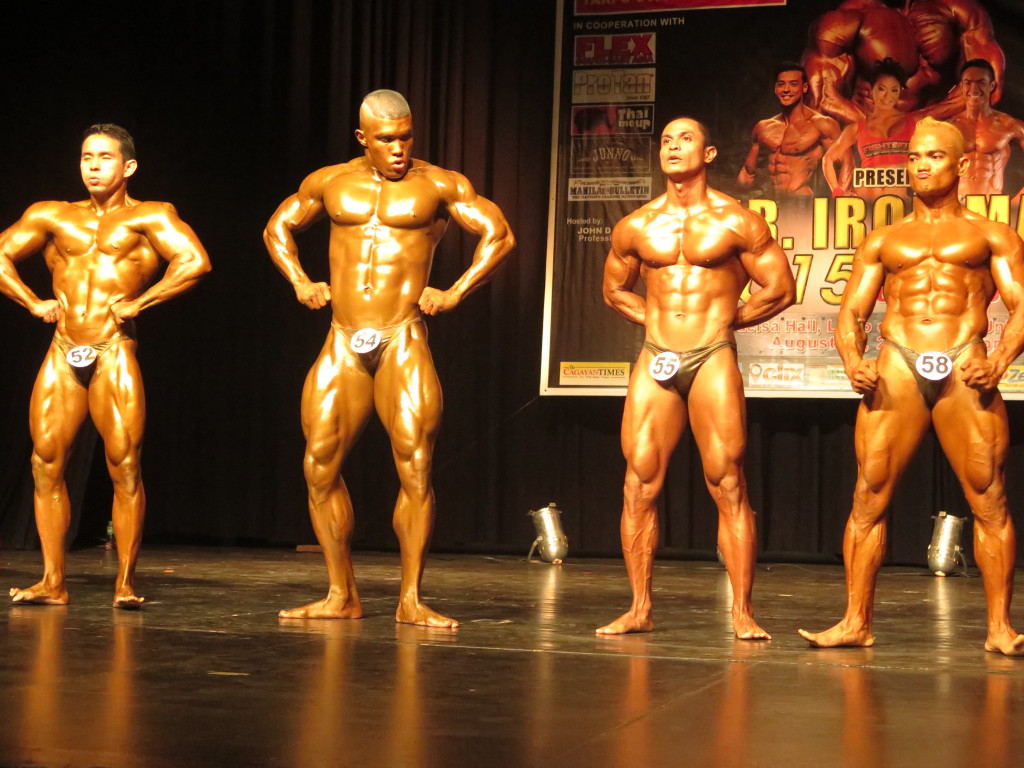 The Open Category is the major muscle building highlight of the competition and competitors were judged on strict criteria such as conditioning, muscularity, and symmetry.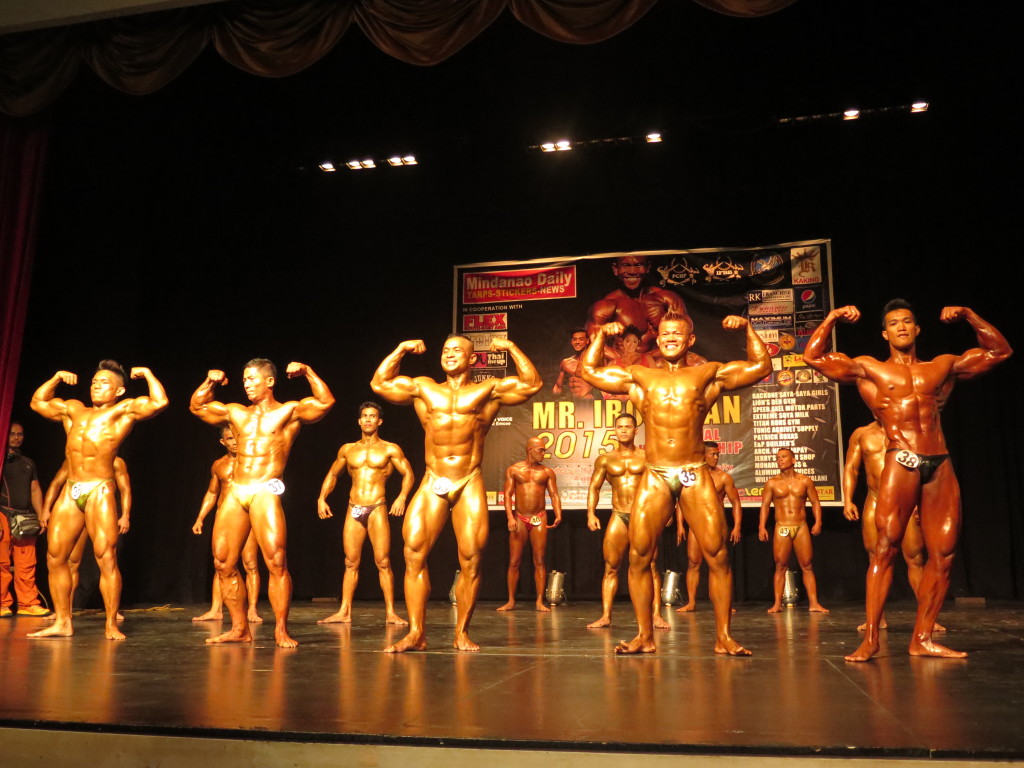 The Novice Category is open to all competitors who are either beginners or who have competed before in novice competitions but have never won a first place trophy. Competitors are judged according to body building, figure, and bikini outfit.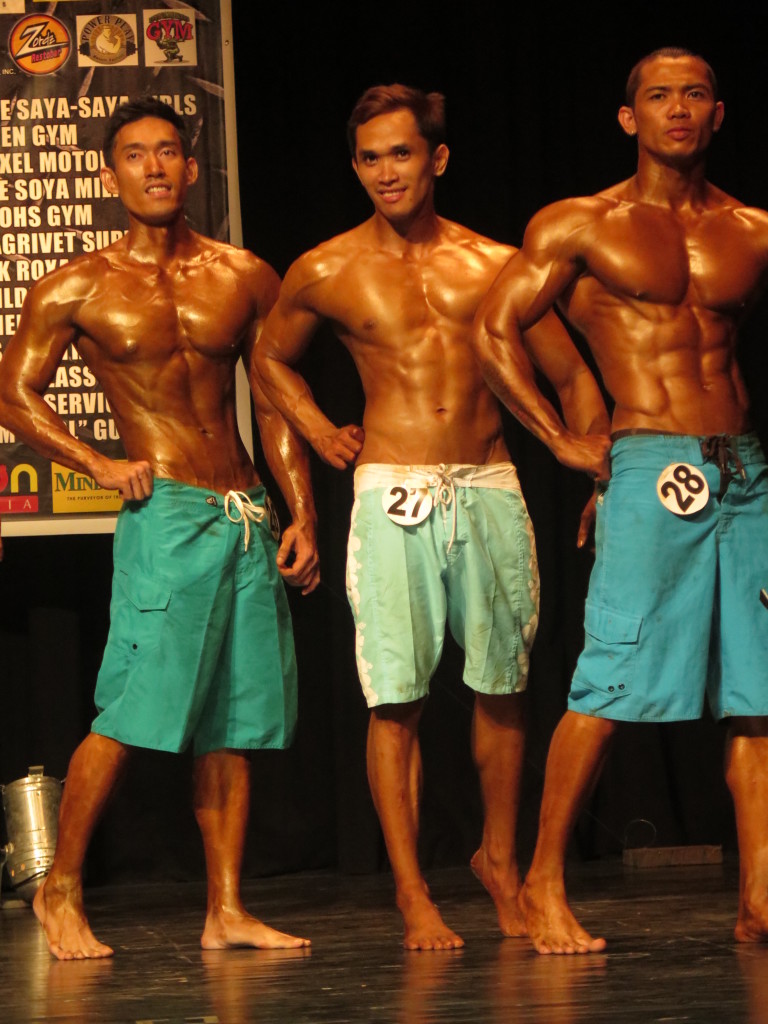 The Men's Physique Category is divided into two sub-categories based on height: Short and Tall. All competitors can compete in this category regardless of previous experience and awards. Judges mostly watch out if the physique and performance really fits the person and personality.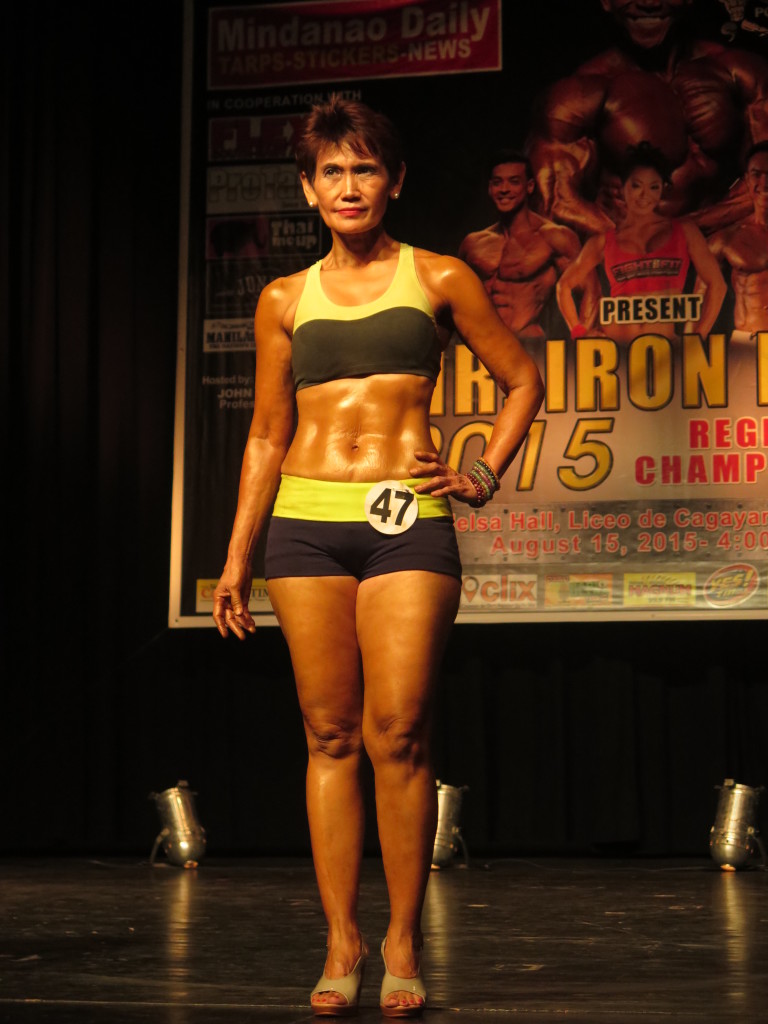 Women's Fitness Category is also called Miss Fitness and is open to all females doing body building. Judges use almost the same criteria as in the open category.
This year's Iron Man 2015 winners in the four categories are: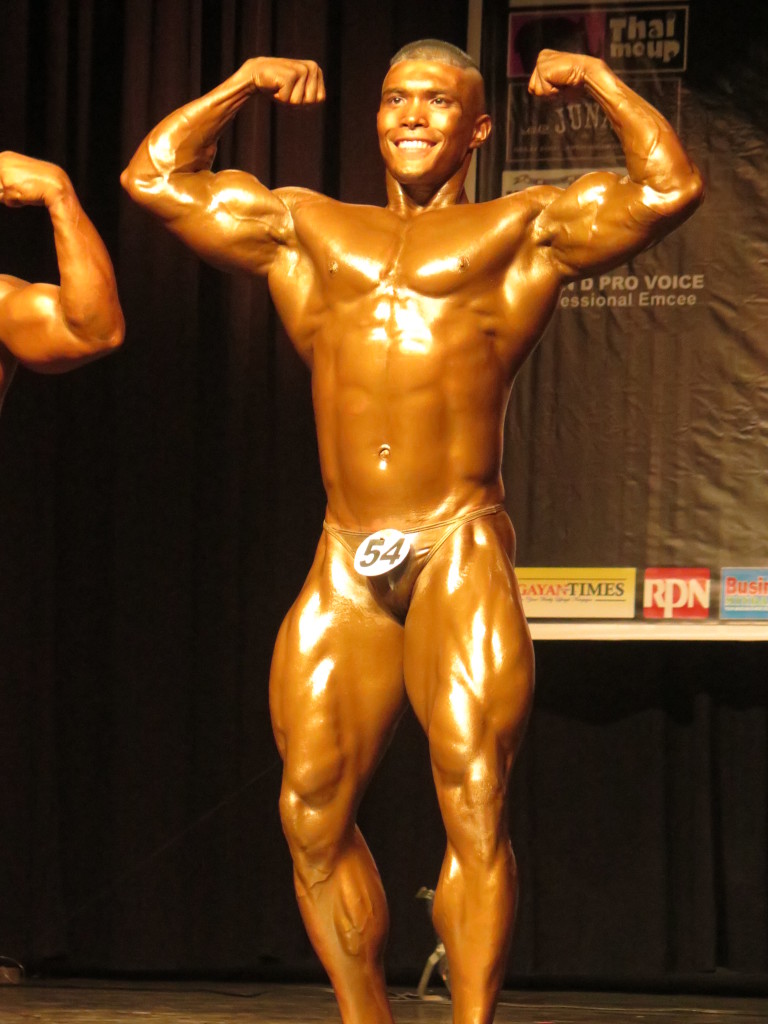 Open Category – Loui Bautista Mandonahan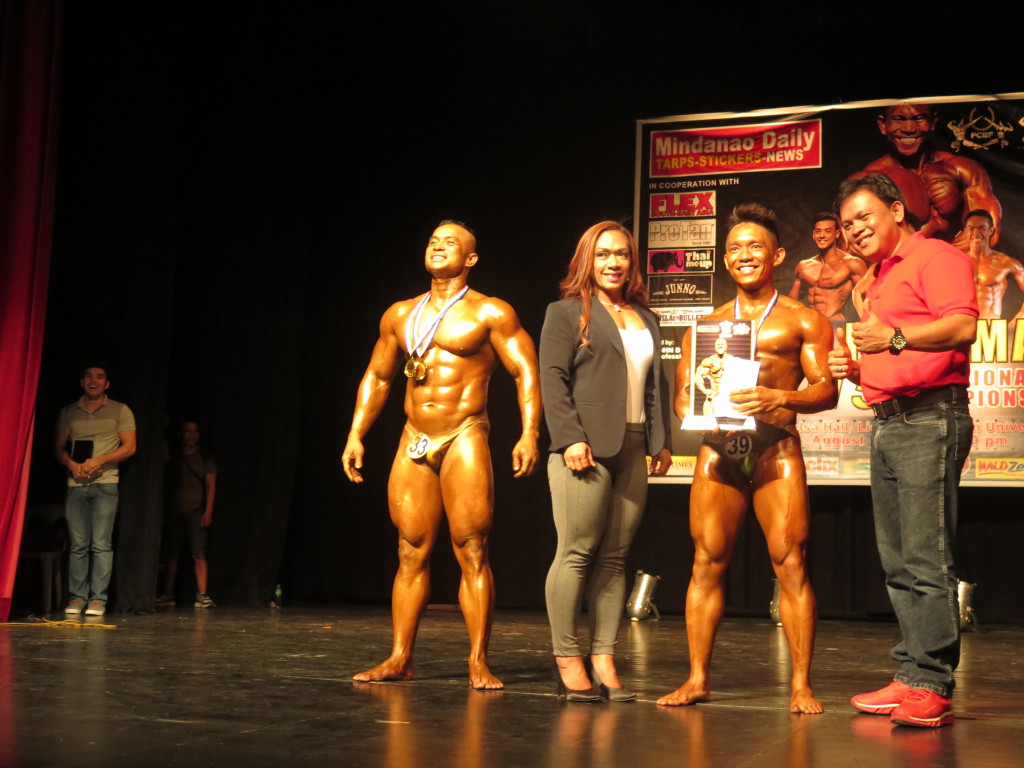 Novice Category – Christian Sivila Unabia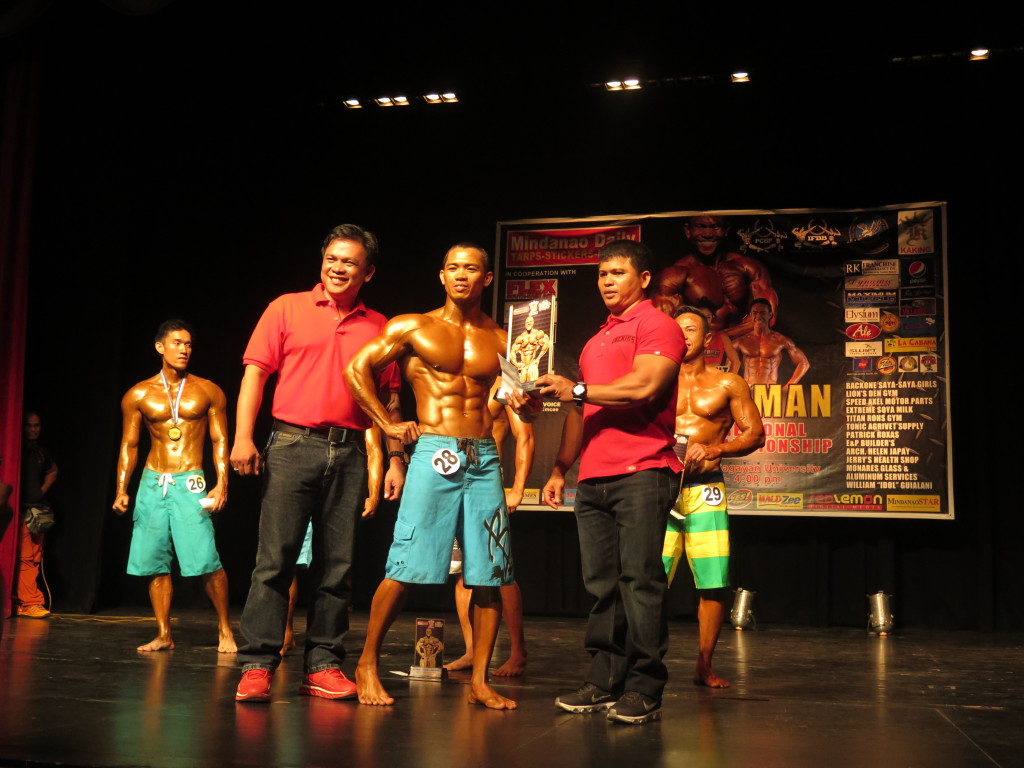 Men's Physique (Tall Category) – Miel Bryan Cayman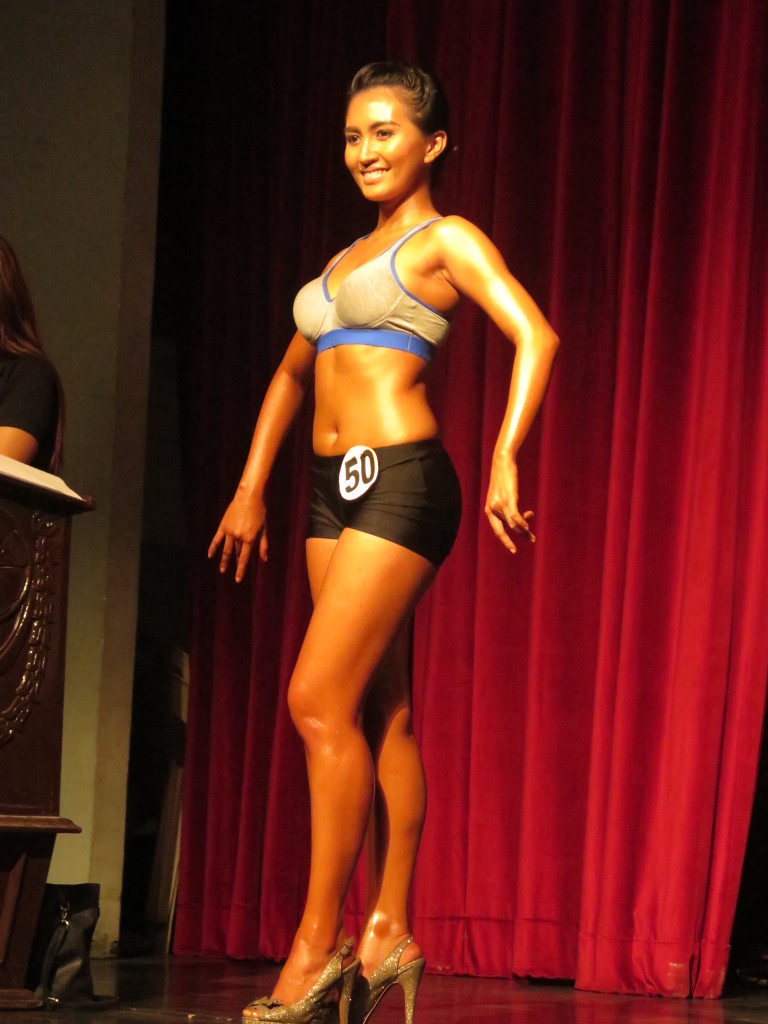 Miss Fitness – Candidate #50
Special mention should be given to the Power Play Muscle Factory Gym for winning the most awards as a group.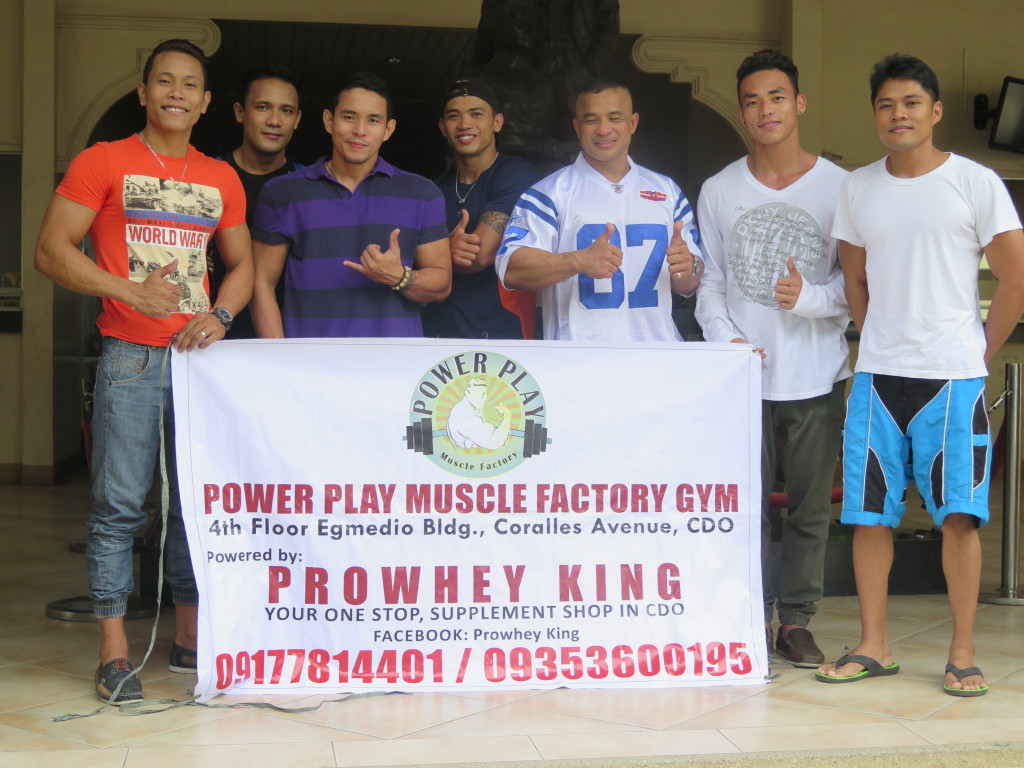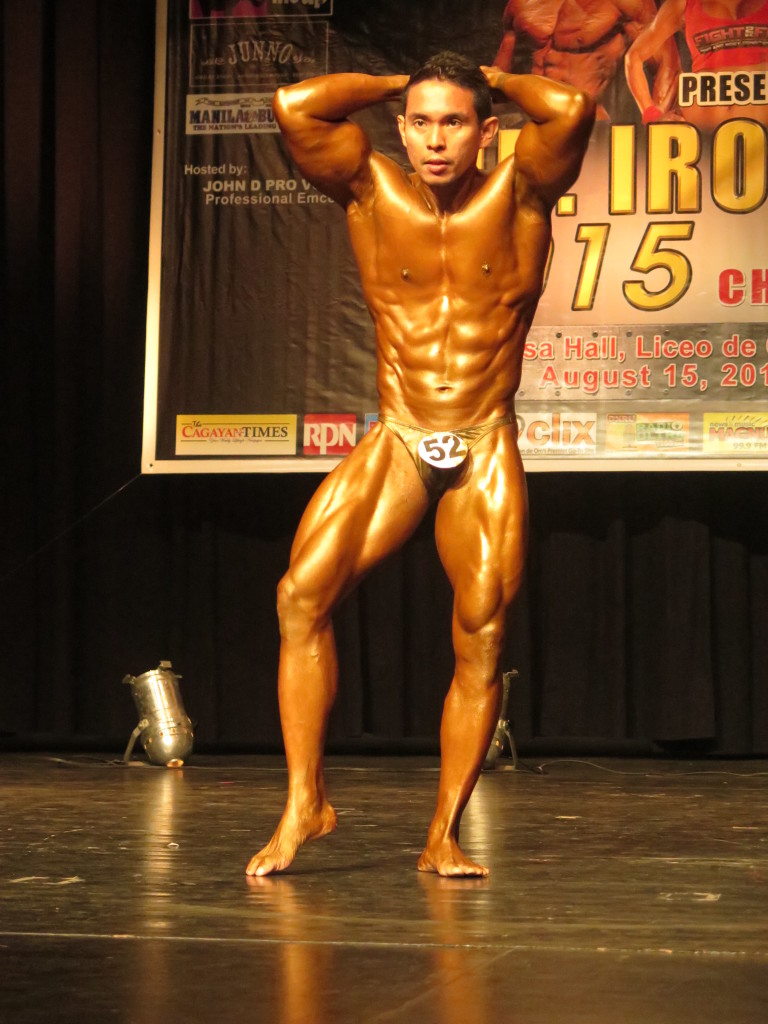 Datu Kubisog won 1st Runner-up in the Open Category.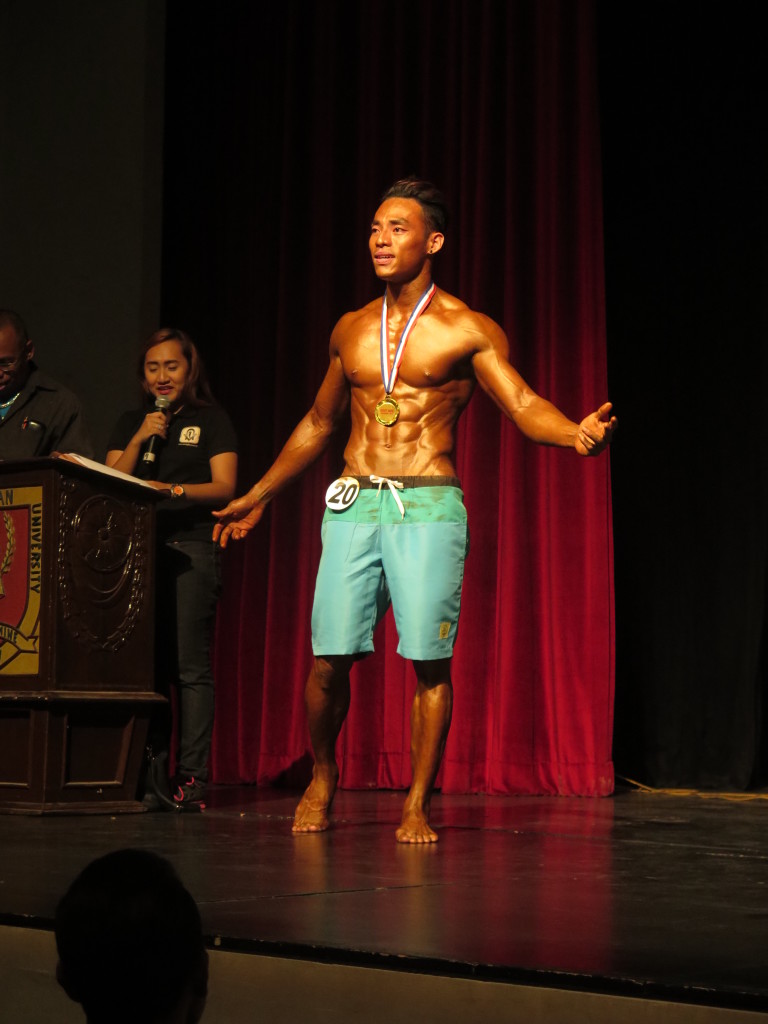 Dindo Fajardo Barcena won 4th Place in the Men's Physique, Tall Category as well as Best Abs in the same category.
Miel Bryan Cayman won 1st place in the Men's Physique, Tall Category.
Marlon Calihat for making it to the Top 10 in the Men's Physique, Short Category.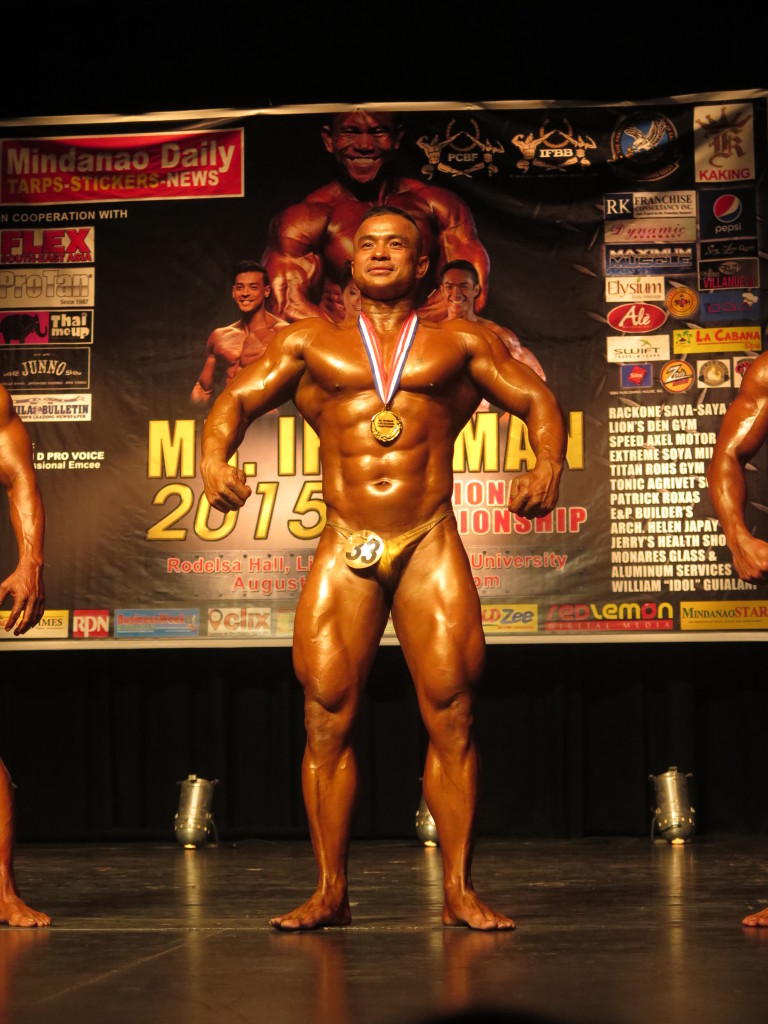 Rannie T. Canama won Best Poser, Best Wheel and 1st Runner Up for the Novice Category.
Awards were presented to the winners by Event Director Mr. Jesse Angeles and Mindanao Daily News Corporation CEO Mr. Dante Sudaria.
Body building, body sculpting, and physique wellness and fitness are actually quite new in popularity here in Cagayan de Oro City, though the first body building gym to ever set up shop in the city can be traced back to the mid 1980's. Today, there are literally hundreds of body building and fitness gyms dotting the city.
They range from the small neighborhood gyms that can be found in the suburbs, locally owned fitness gyms that are making their names known in the city, to well-known names in the body building and fitness industry. This only goes to show how really progressive Cagayan de Oro has become with the proliferation of many body building gyms and studios in the city as well as Kagay-anons becoming active in national and international body building competitions.
For the novice, there is a big difference between body building and body wellness and fitness. Body building or muscle building is the use of progressive resistance exercise, usually involving heavy weights, to control and develop the body's musculature. These are normally whom you would call "body builders." World famous body builders who have competed and are famous in international competitions are Charles Atlas, Steve Reeves, Arnold Schwarzenegger, Lou Ferrigno, and Phil Heath. The International Federation of Body Building and Fitness (IFBF) is the oldest governing body for body building when it was formed in 1970.
On the other hand, body wellness and fitness concentrates more on keeping the body healthy by developing the muscles only to keep the body fit and strong, but not to the point of muscle building or musculature sculpting development. Examples of these would be Cross Fit Training, Pilates Training, and general physical training.
Women's or female body building only came about in the 1980's and only after some resistance to it by male body builders. Notable female body builders include Rachel McLish, Kris Alexander, Lori Bowden, Lydia Cheng, Carla Dunlap, and Bev Francis.
Organizers and participants are hoping that this year's Mr. Iron Man 2015 will open more doors and avenues for future body builders as well as to make body wellness and fitness more popular for people in terms of seeking for better health.