27 Jan

MSU-IIT Ranked By AD Scientific Index As Top 1 University In PH For 2022

Mga higala! The AD Scientific Index (Alper-Doger Scientific Index) has ranked Mindanao State University-Iligan Institute of Technology (MSU-IIT) as the TOP 1 university in the Philippines for 2022!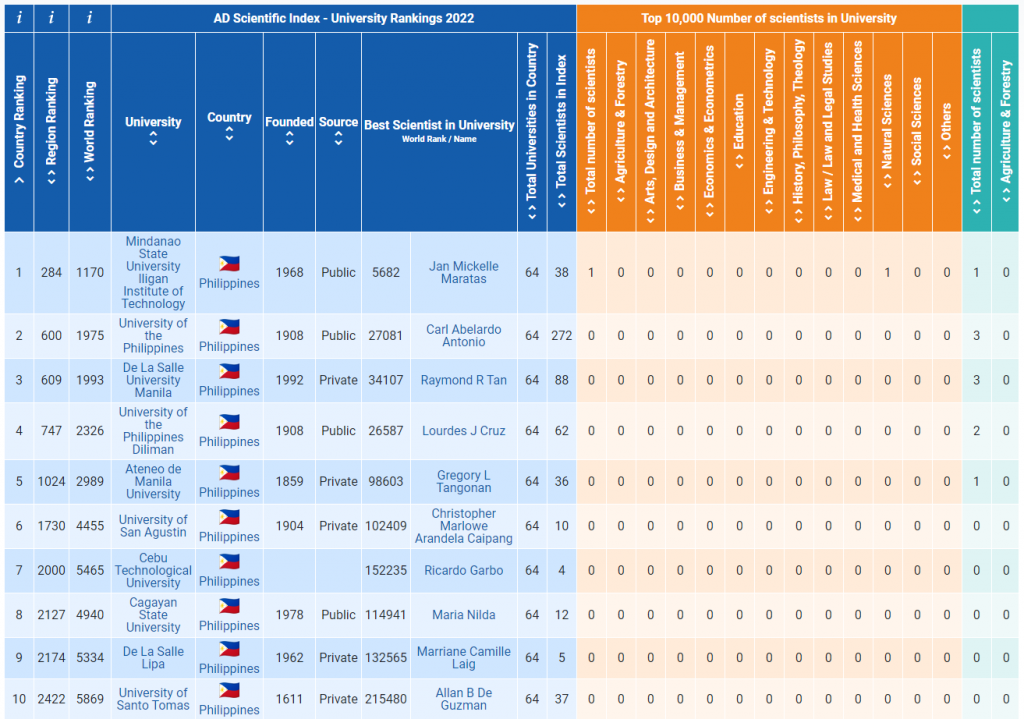 And, aside from MSU-General Santos, no other institution in Mindanao even made it to the Top 20.
LINK: www.adscientificindex.com/university-ranking/?sort=asc&sortby=i&country_code=ph
MSU-IIT's Dr. Jan Mickelle Maratas was also ranked as the Top Scientist in the Philippines.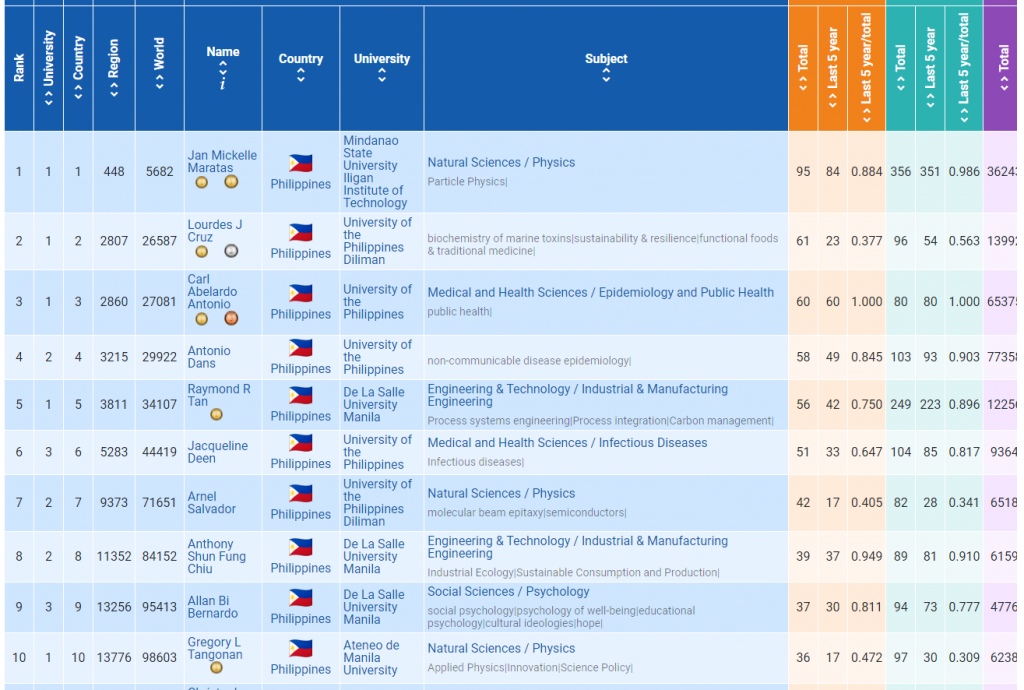 LINK: www.adscientificindex.com/top-100-scientist/?country_code=ph
ICYDK, the AD Scientific Index is a ranking and analysis system based on the scientific performance and the added value of the scientific productivity of individual scientists. It also provides rankings of institutions based on the scientific characteristics of affiliated scientists.