02 Jun

MSU-IIT Issues Statement Regarding Viral Alt+F4 Incident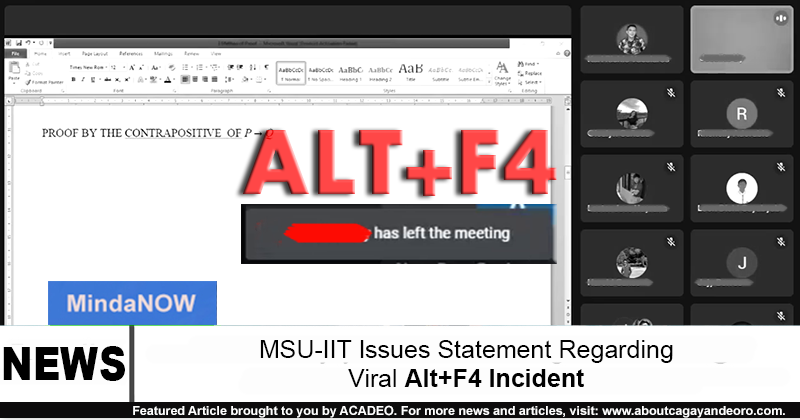 Mga higala! The chancellor of the Mindanao State University-Iligan Institute of Technology (MSU-IIT) has finally issued a statement regarding the viral ALT+F4 incident involving their students and one of their esteemed faculty members!
ICYMI, a video showing a professor believing that the Alt+Function 4 keyboard shortcut would let him adjust his Zoom presentation window, went viral online and gained mixed reactions from netizens from all over the country.
FYI, the said shortcut actually lets you forcefully close an active program or application on your computer.
The attention garnered by the video then became a double-edged sword that subjected the mentioned professor to mockery and led to the cyber-bullying of the concerned students.
VIDEO:
(According to reports, the student talking in this video was also led to believe that the Alt+F4 shortcut would help her professor.)
STATEMENT: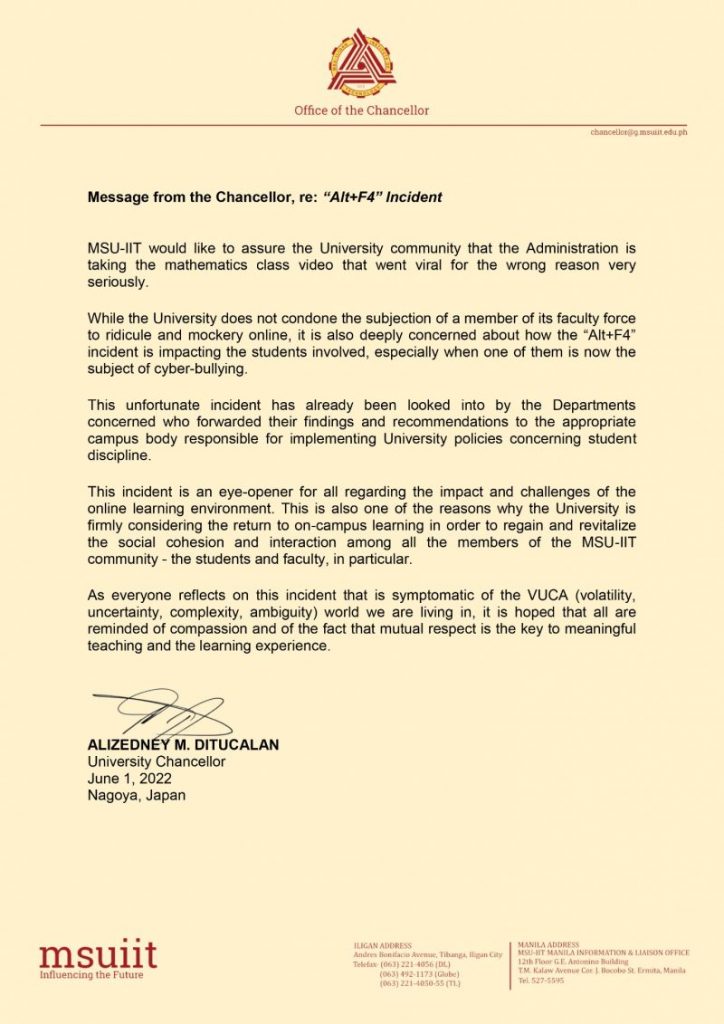 Unsa imong comment ani nga issue, higala?
Related post: