21 Jan

SPOTTED: Multi-Cab Caught Double Parking Beside Coffee Shop In CDO

Mga higala! A multi-cab vehicle was spotted double parking yesterday, January 20, 2021, in the parking area of a coffee shop in Cagayan de Oro City!

Due to his frustration, a netizen took a photo of the incident and posted it on the well-known "CDO Idiot Drivers – Wall Of Shame" Facebook group.

Check out the photo below: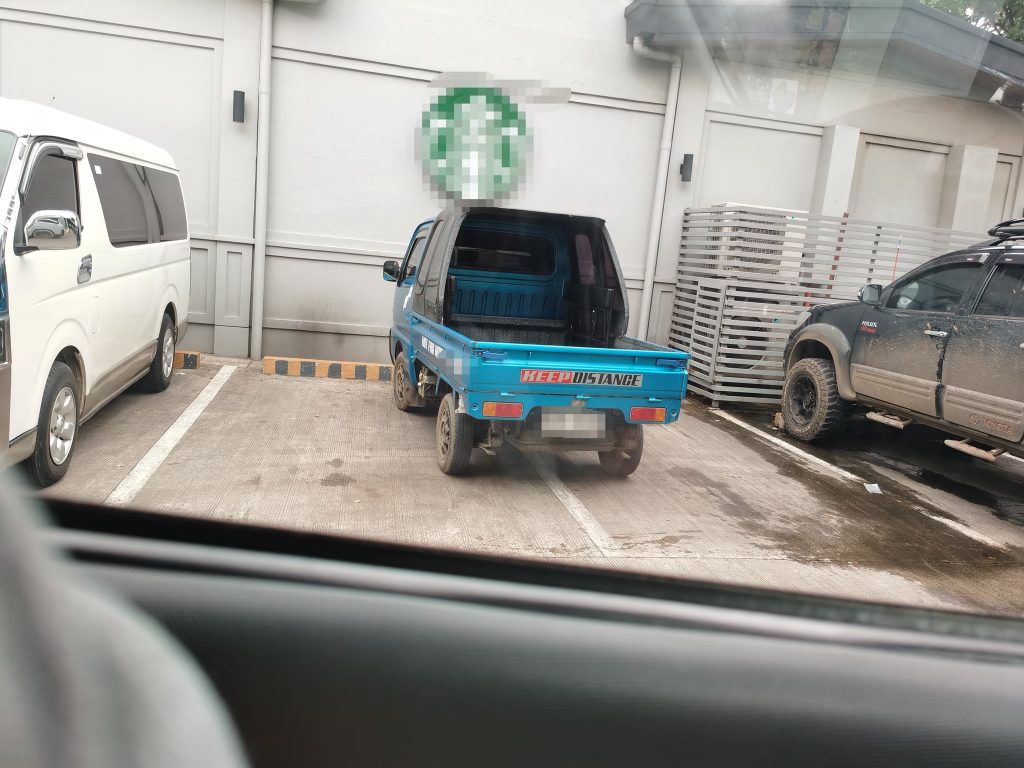 What can you say about driver's like this higala???