25 Aug

Musikagay-an Festival 2016 – The Biggest Live Band and DJ Rave Party for CDO's City Fiesta

In the spirit of the city fiesta festivities, Maddmen Productions in partnership with Limketkai Center presented The Musikagay-an Festival 2016.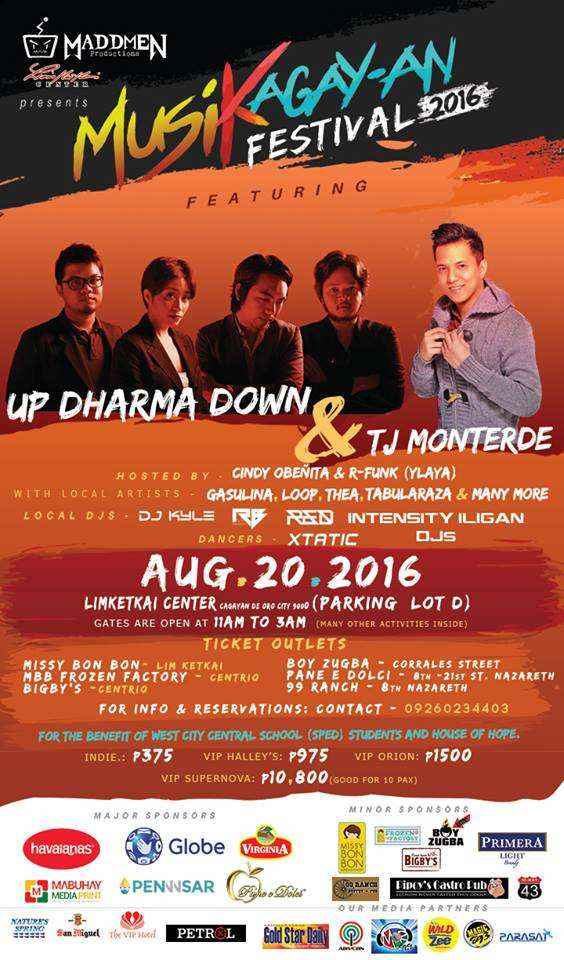 It was the biggest live band party coupled with a DJ non-stop dance rave party. You could say it was a Party + Live Bands + DJ music. The music festival played out to a sold out crowd last August 20, 2016, Saturday, at the Parking Lot D of the Limketkai Center. Gates opened at 11:00 a.m. and closed at 3:00 a.m. the next day.
Press Conference at Primavera
Team ACAdeO was fortunate to have been invited to this momentous occasion and witnessed the highlights since Musikagay-an Festival 2016 hosted an impressive lineup of artists and DJ's.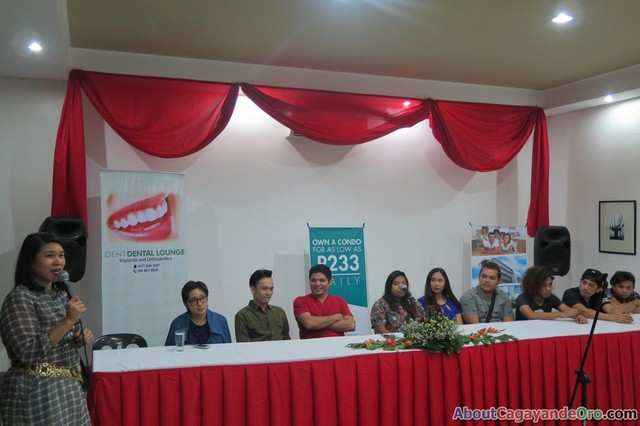 Also, on the night before the music festival, Maddmen Productions held a press conference at the Primavera Condohotel attended by its marketing team and Up Dharma Down.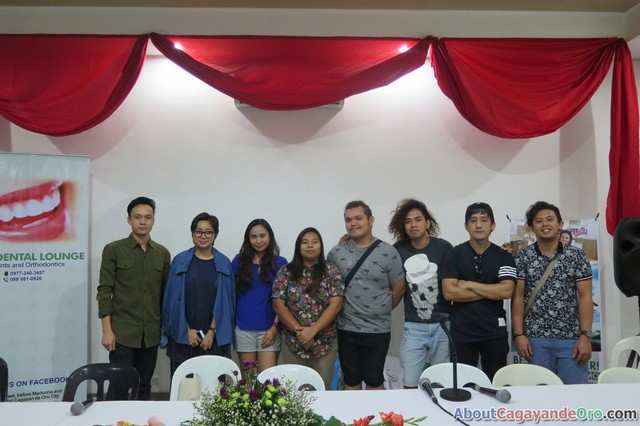 Also present at the press conference were some of the local Cagayan de Oro bands performing at the music festival.
The Booths
For those who came early when the gates opened, the scene that greets the 3,800 persons who eventually got to fill the parking lot were the great booths.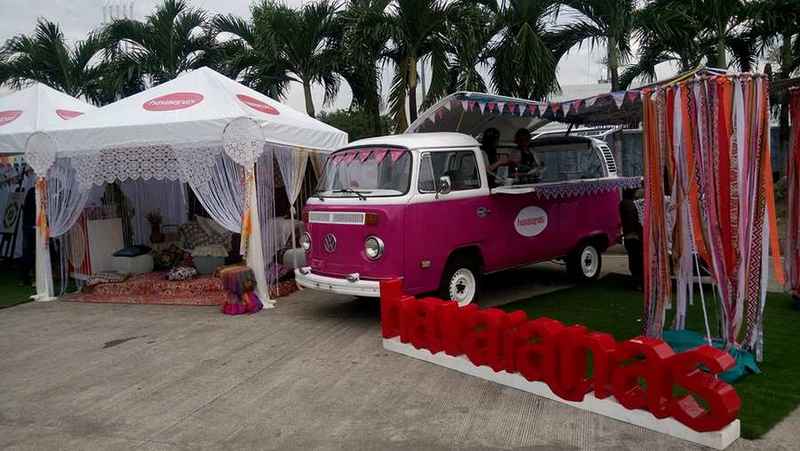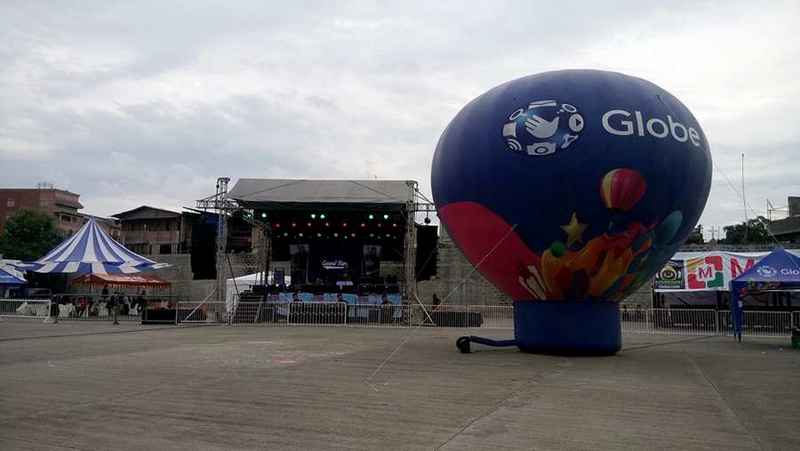 The Globe booth and balloon was visible even from afar. The booths sold everything from food, second hand books, bedroom accessories, shoes and sandals, cable TV, local handicrafts, and beer and liquor. One really cute booth sold cactus plants in various coffee mugs and other variations of containers.
Event Proper
Although there was already blaring DJ music when the gates opened, the local bands started performing in the late afternoon towards the evening.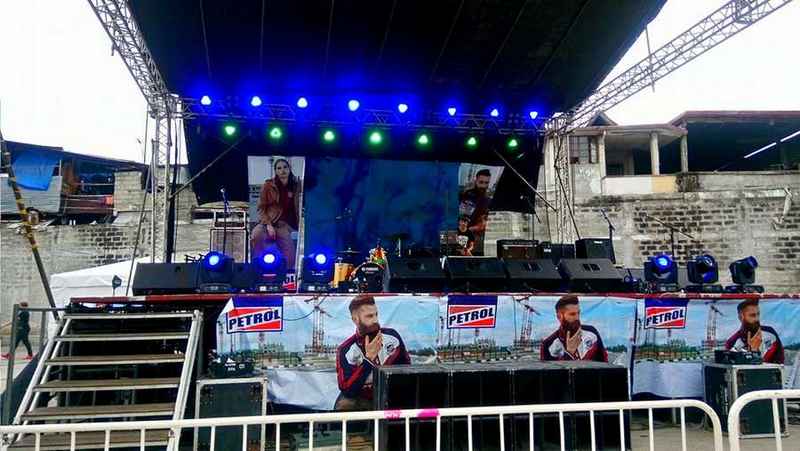 Before TJ Monterde and Up Dharma Down performed, Cindy Obenita and Joe Romantico of ABS-CBN's MOR 91.9 FM hosted some fun games and contests for the crowd. Even after the main acts were done, more performances were at hand.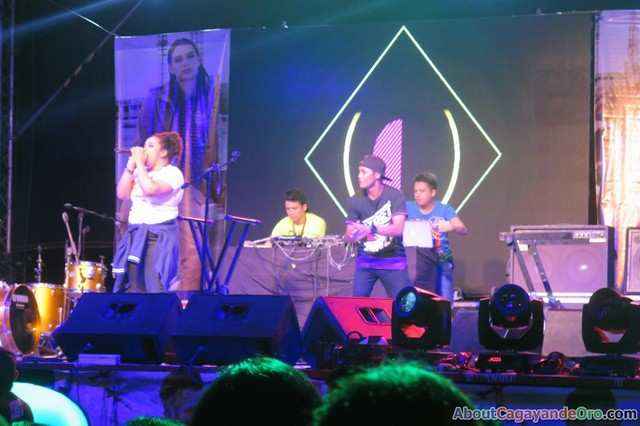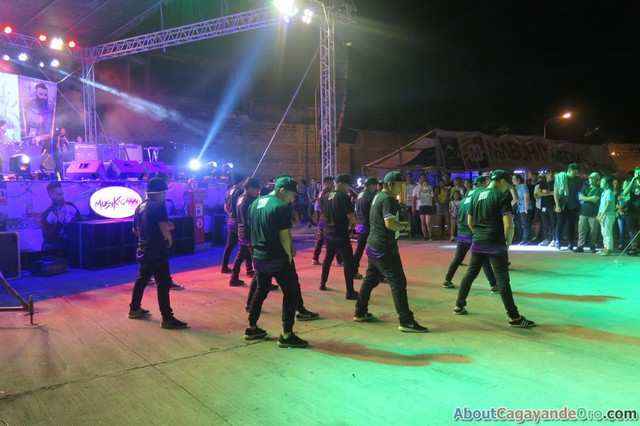 Aside from the DJ mixes, the local Xtatic Dance Crew performed a crowd-wowing dance number. A pair of dancers did individual fire dances that really heated up the crowd!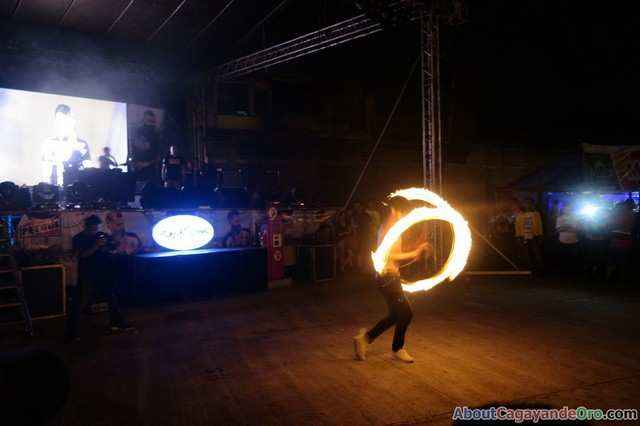 Just before midnight while the DJ's were raving up the crowd with dance music, bubbly foam was released that got most of the audience wet while dancing. Well, we can guess why the organizers warned the crowd to come in your most comfortable attire (translated as shorts, sandals, t-shirts, jeans, etc.).
The Performers
Up Dharma Down
This Manila based band has since made its mark from 2004 onwards. The Mark Cole BBC show tagged them as the Asian band most likely to make it in North America and have performed with Canadian band Arcada Fire and UK's Bloc Party.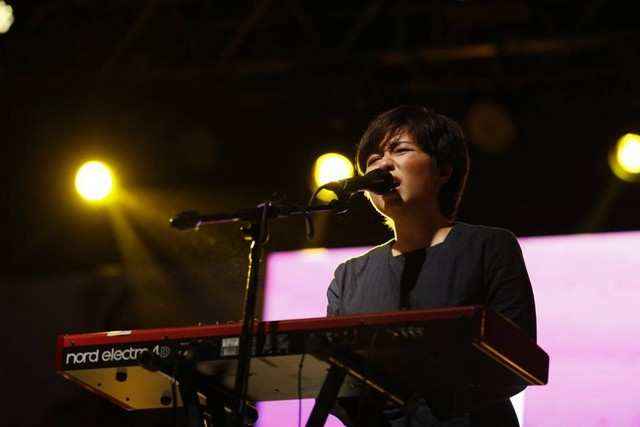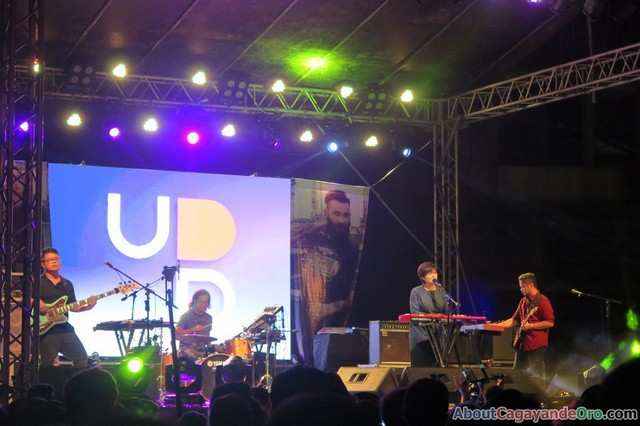 They were even featured on Time Magazine in the July 2007 issue. They have also been recognized Paul Buchanan from Blue Nile, Curt Smith from Tears for Fears, and Tim Bowness from Noman. In 2005 the band won the Raw Award at the NU 107 Rock Awards.
TJ Monterde
TJ is a homegrown CDO talent now based in Manila. He is known as an acoustic balladeer and witty song lyricist that started out on YouTube in 2011.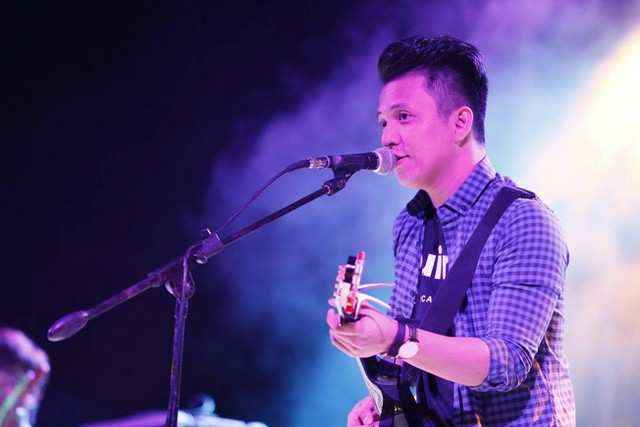 His signature song that debuted on YouTube's viral film is "My Super Girl."
R-Funk
When it comes to hosting, R-Funk Ylaya has done it for a decade now. Being born and raised in Vancouver, Canada has given him the fluency and command of the English language that has made him versatile with adlibs and creating good humor.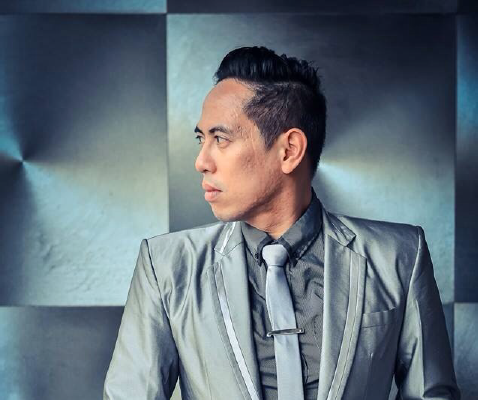 His hosting style is said to be almost incomparable, having a wide range of hosting credentials for corporate events, weddings, debuts, concerts, and music festivals.
Cindy Obenita
A former Miss Cagayan de Oro pageant queen with both beauty and brains to show for it.
Even as a celebrated host and model she still has time to take up Mass Communications at the Liceo de Cagayan University.
XTATIC
They are CDO's premier dance crew and the only one having won both national and international trophies in the hip-hop dance scene.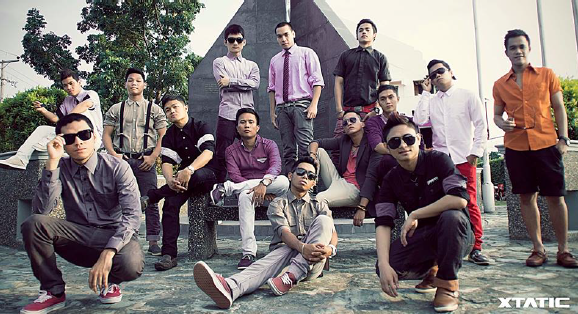 They won at the Groove Philippines 2007 and also won at the World Supremacy Battlegrounds (WSB) championship in Australia. Though holding day jobs, the crew is still intact and performs in special events around the city.
Muriel Lomadilla
Almost everyone knows CDO's very own diva, catapulted to fame after being one of the grand finalists for ABS-CBN's primetime Pilipinas Got Talent Season 3.
The Local Bands
Annalogue
Arkyoo Quirante (vocals), Tatski Lagrosas (bass), Achoy Quirante (guitar), and Kara Nery (drums) first formed their band in 2011 and have since been playing in several local shows.
Charities and social causes seem to be their forte. In 2014 they were the front act in Iligan City for Loop's "Flirting with the Universe" LP launch.
Dodu Abrio and the Viajeros
This band composes music for causes. All their lyrics have meaning in their advocacy for peace.
Their ethno-fusion-world music is definitely something different in the CDO music scene.
Gasulina
This CDO band is one of the oldest indie and rock bands that survived since 2005 even when the local band scene was collapsing around the city.
They have always played rock n roll music from the 70's to the 90's. They also believe that their music can educate their listeners.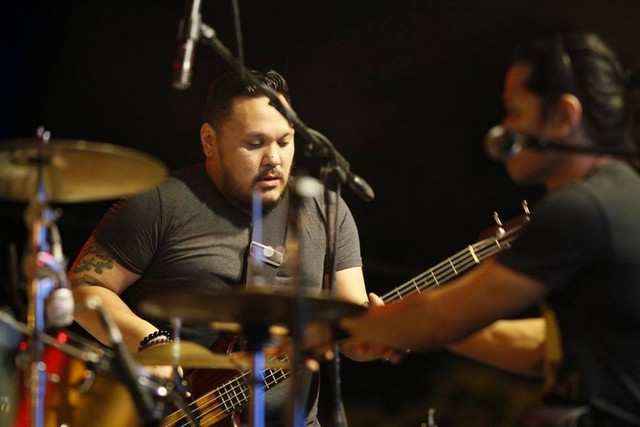 They have actually released a full length album called "Risk" in 2008 and have made several tours in Manila, Cebu, and all over Mindanao. They were the host band for the NGO ROCK ED Philippines.
KRNA
This is a Japanese word, Kee-Ray-nah, meaning "beautiful." This CDO band formed in 2016 and has since been playing Caribbean, dance, electronic, and rock music.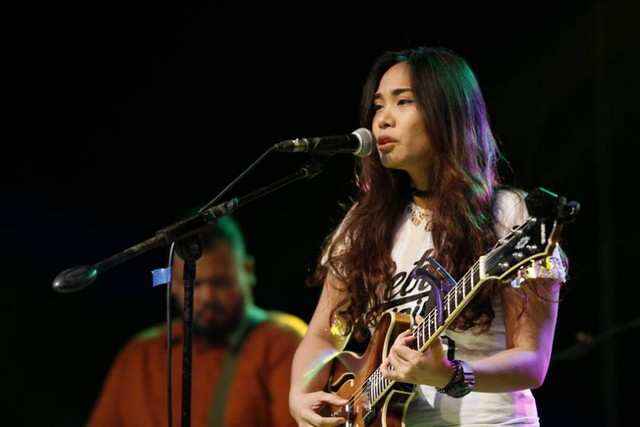 KC Salazar (vocals and guitar), Marc Janro (drums), Rotsanjani Mojica (bass), and Francis Ramos (synthesizer) are actually former members of some of CDO's former top bands, forming their own band to play their own texture of musical chemistry.
Loop
Kim Trinidad's popular band from Iligan City since 2013. They have released their first self-titled album.
Doing regular gigs in their hometown and Davao City, they have eventually released their sophomore album, "Flirting with the Universe."
Memoronnie
They are an indie alternative rock band that has made waves in CDO. Their name is derived from their former drummer, Ronnie, who has since passed away.
It's an amalgamation of the phrase, "In memory of Ronnie." Rosaire (vocals), Philip (drums), Jfoi (guitar), and Dancapz (bass) has since been playing OPM, alternative, grunge, rock, punk, and hardcore.
PAID
This unconventional alternative rock band plays original music influenced by life and talk in the 90's and overcoming adversities.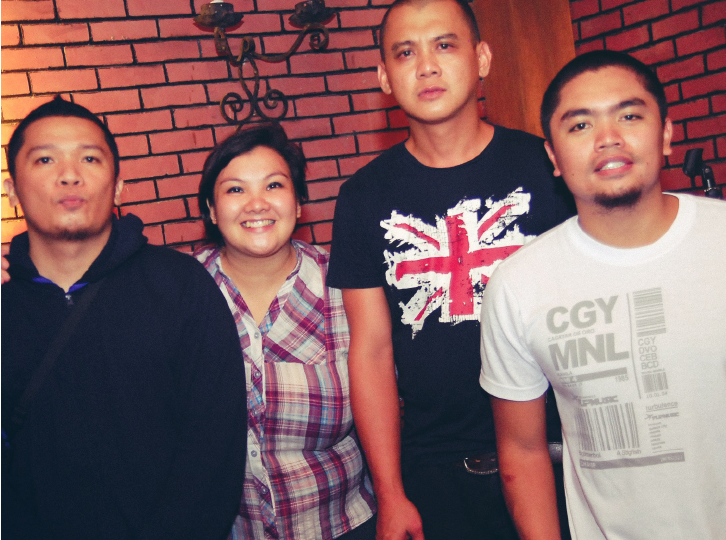 They have been playing for 5 years and even have an album with 8 original songs all written by lead vocalist Megan Conception. They even front acted with Barbie Almalbis at the Cuneta Astrodome in front of a crowd of 7,000.
The Patatas Band
This is CDO's most popular reggae band since their founding in 2011. Their distinctive reggae sound, some original compositions, has earned them accolades from events all over the city.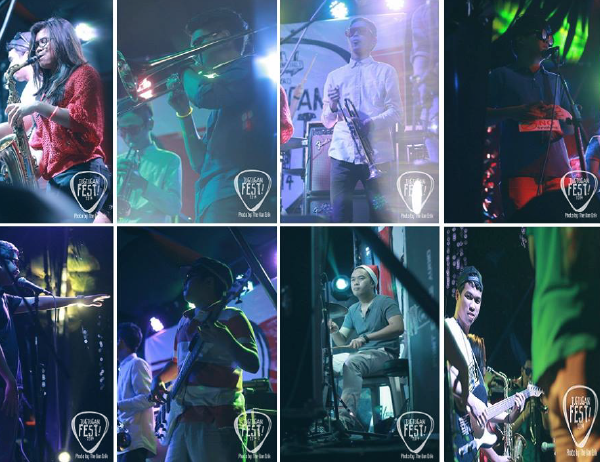 The band is composed of Tingbirds (vocalist), Neil Lopez (lead guitar), James Fermano (rhythm guitar), Ralph Abrina (bass), Gian Portal (drums), Ariel Cagasan (trumpet), Harold Villegas and Mogen Batalla (trombones), and Ren Magallon (saxophone).
THEA
The band has already guested in local shows like Maayong Buntag Mindanao and Una Ka Bai. In 2015 they performed beside Vandals On the Wall and Indie Manila at the Route 196 Bar in Quezon City.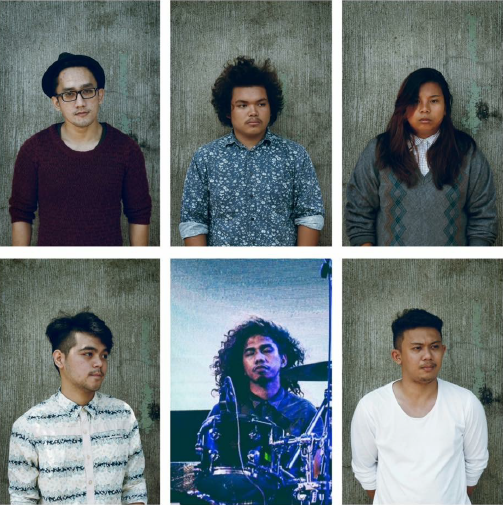 They have also been featured by BBC UK's Fresh on the Net as a top ten favorite and landed as one of the top 30 finalists in the Midem Festival 2014 out of 800 entries.
Year of the McNeroy
This is a three-man crew that plays punk rock, composed of Jan Geroy (vocals and guitar), Lourd Magto (bass), and Ramon Neri (drums).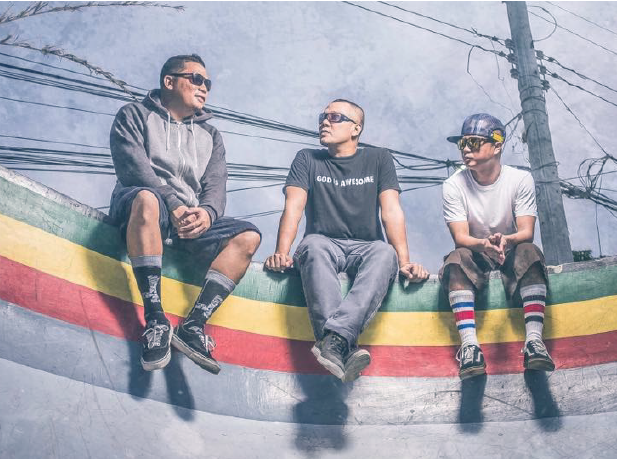 This band has kept the punk rock band scene alive in the city where others have quit.
The DJ's
DJ Red
Since competing in a DJ hunt competition by Club Eleven50 in 2008, DJ Red has been mixing great music for 8 years now.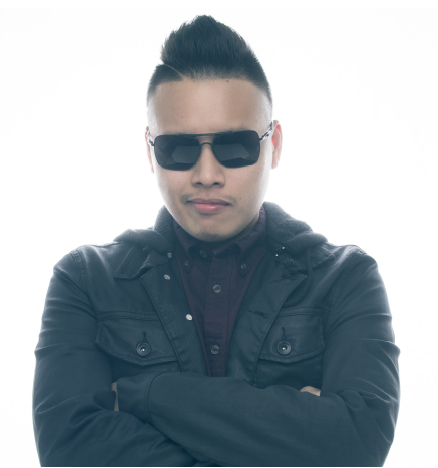 He has been mixing it up in popular clubs, outdoor festivals, parties, and pageants such as Mutya ng Pilipinas and Miss Cagayan de Oro. He has even front acted for top Philippine DJ's like Zombettes, Aryan Magat, Funk Avy, and Elmer Dado.
DJ Kyle
Trained since he was 10 years old by one of CDO's original DJ's, Cocoy Banaag, Kyle actually mixed an opener in Decadence 2004, an 80's dance party, and at age 15 became a member of Amplified DJ's Cagayan de Oro.
In 2009 he became 89.3 Killer Bee's Junior Bee every Saturday and Sunday (now known as Magic 89.3). Now at 22, he is still a regular DJ on Magic and is one of the most sought after DJ's in the city. He is actually a graduate of BS in Business Administration/Marketing at Xavier University-Ateneo de Cagayan.
DJ RB Banaag
Another product from the great DJ Cocoy Banaag, Kyle's brother, RB, has won recognition from EDM Philippines and Rave Philippines.
He recently won as DJ of the Year in the recently concluded Lifestyle Awards sponsored by Mindanao Gold Star Daily. He is now popular for out-of-town gigs.
DJ Mike Halibas
Hailing from Iligan City, this aspiring DJ has already spun for various festivals at the Sinulog and Boracay.
DJ Gernil Van
This upcoming DJ also from Iligan City has been mixing it up since he was 14.  He did his first gig at 16 and has released his first track entitled, "Untitled."
Maddmen Productions
The Musikagay-an is a venue created as a non-conformist avenue for the integrated marketing campaign of any brand.
Some of the proceeds of the music festival will go to the Special Education Center of the West City Central School and the House of Hope Foundation, Inc.
Media Partners

The event's media partners are ABS-CBN Northern Mindanao, 91.9 FM MOR, 99.1 iFM, Wild Zee, Magic 89.3, 93.5 Home Radio, Yes! FM, Gold Star Daily Urban Life, Parasat Cable, RPN, Legacy Printing, Impression Artists, The Black Book, Jem Birkner, and About Cagayan de Oro.
Sponsors


Special Thanks
Team About Cagayan de Oro would like to extend its sincere thanks and gratitude to Mr. Cobbie Karagdag for sharing some of his awesome shots from the event with us. More power to you!