15 Mar

Muslim Commission Flags CDO Food Products: "Contaminated With Pork"

Mga higala! The National Commission on Muslim Filipinos (NCMF) released an advisory last Friday, March 10, 2023, allegedly saying that the following CDO Foodsphere products are "contaminated with porcine (pork) or its derivatives":
CDO CHICKEN FRANKS
HOLIDAY CHICKEN HOTDOG
CDO ULAM BURGER
CDO CRISPY CHICKEN BURGER
CDO CHICKEN FLAKES
According to the said advisory, based on the laboratory tests conducted by NCMF on coded blind samples, with the help of the Department of Science and Technology (DOST) Calabarzon office, 5 OUT OF 51 PRODUCTS were allegedly contaminated.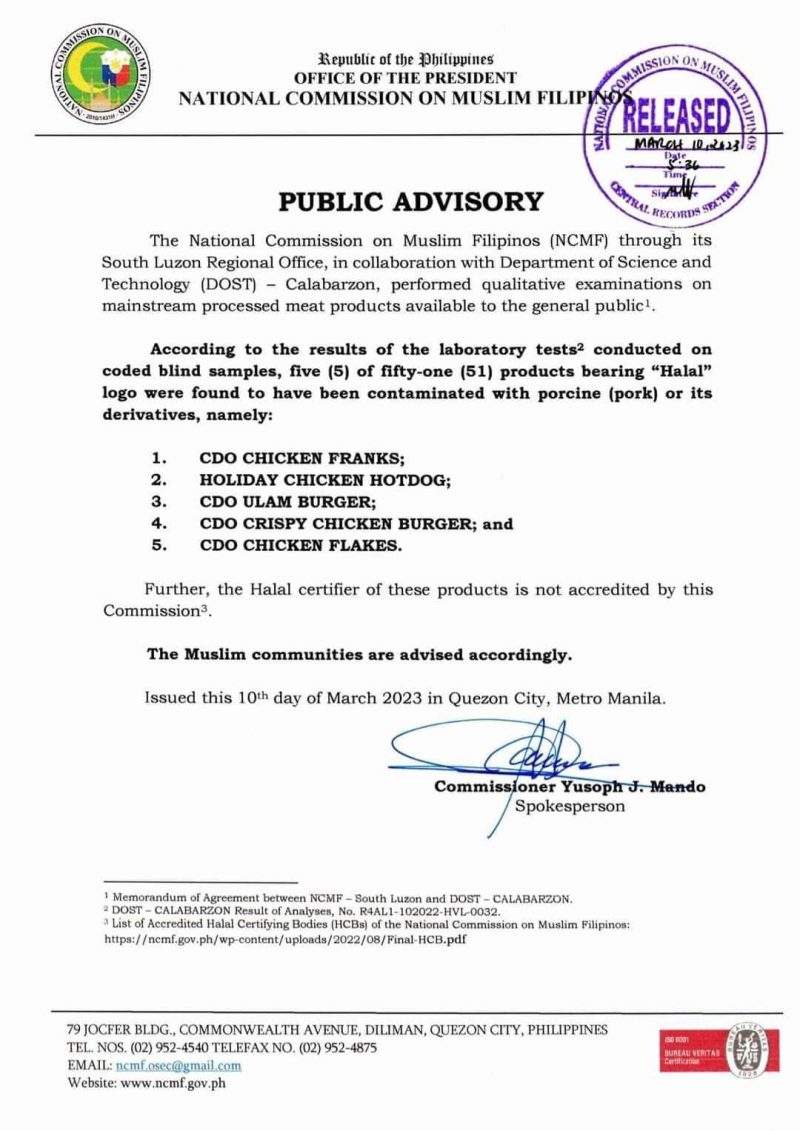 In response to this, CDO Foodsphere Inc. has posted a statement on their official Facebook page saying that they want to assure the public that the mentioned products are:
"HALAL or lawful for consumption by any Muslim in part of the world as certified by Ulama Conference of the Philippines (UCOP)"
Moreover, they have reached out to NCMF and have requested to discuss this issue. They are also working with the Alliance for the Halal Integrity in the Philippines Inc. (AHIP), who will be visiting their facility in Batangas this week, along with representatives from the concerned Halal-certifying bodies, to conduct inspections and tests.
STATEMENT 1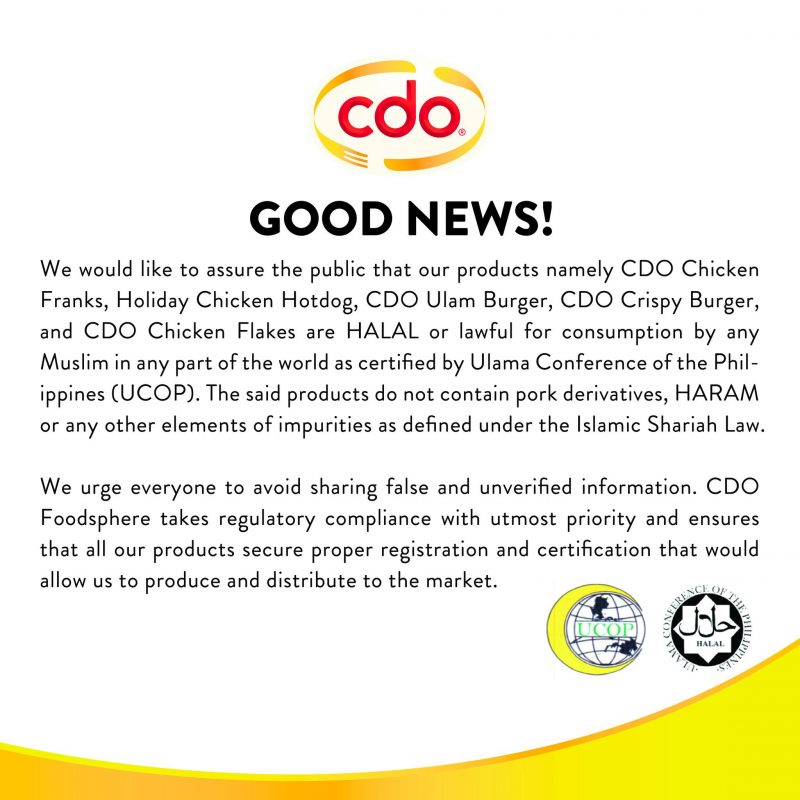 UPDATE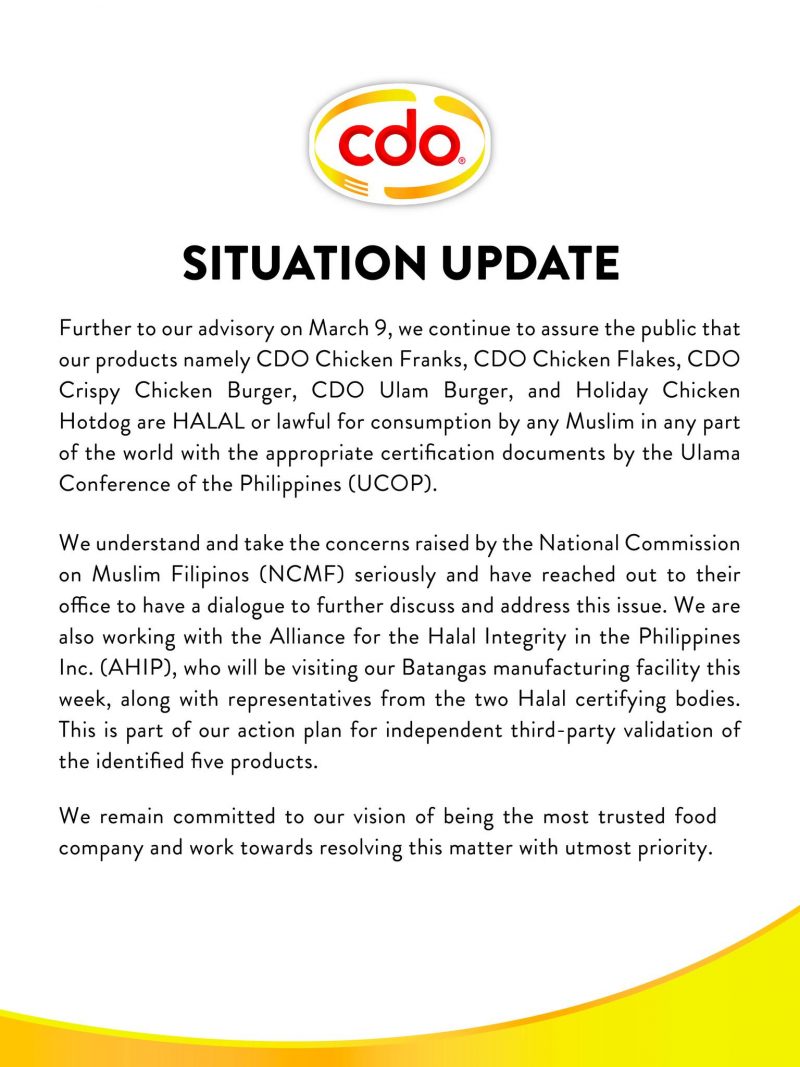 Watch out for updates!