06 May

NCMF To Take Legal Action vs Pinoy Vloggers Who Posted Muslim Bomber Prank

Mga higala! The National Commission on Muslim Filipinos (NCMF) is now set to take legal action against pinoy vloggers known as Tukomi, for making and posting a video where they pranked civilians by pretending to throw a bag (insinuated to contain a bomb) while wearing Muslim clothing!

This is an insulting act against our Muslim brother and sisters that can further add to the country's problem regarding Islamophobia.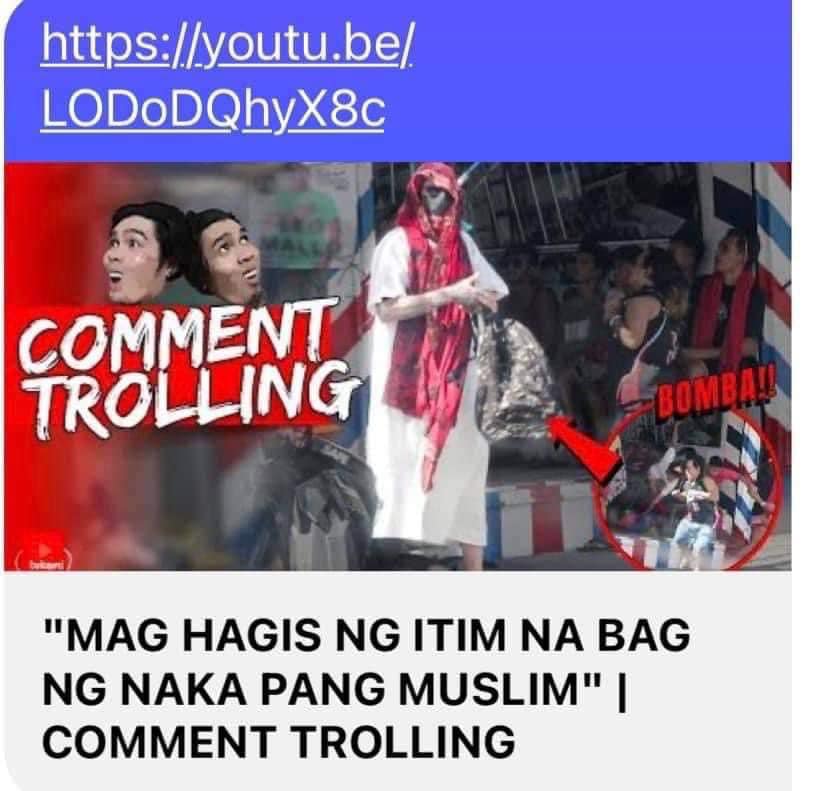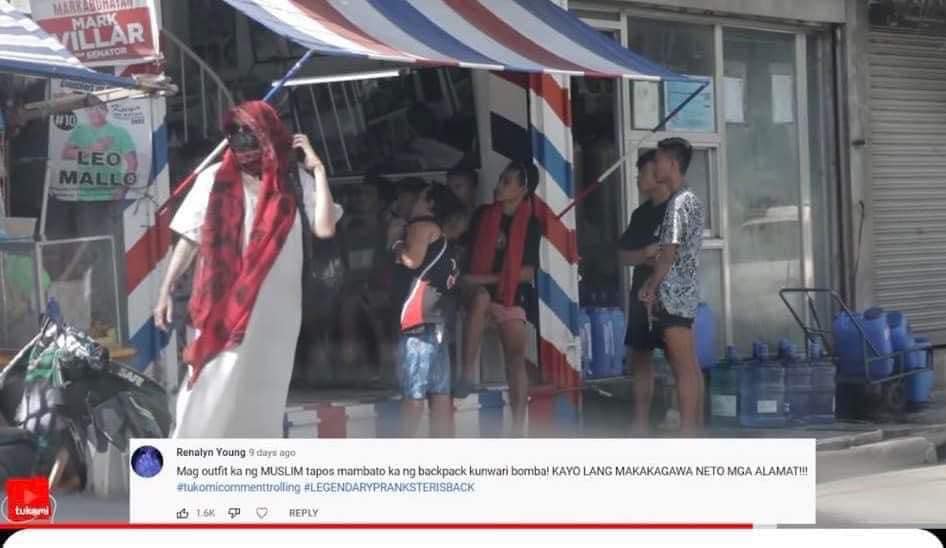 Moreover, this is also a violation of Presidential Decree No. 1727 or the Anti-Bomb Joke Law, which states that:
"Any person who, by word of mouth or through the use of the mail, telephone, telegraph, printed materials and other instrument or means of communication, willfully makes any threat or maliciously conveys, communicates, transmits, imparts, passes on, or otherwise disseminates false information, knowing the same to be false, concerning an attempt or alleged attempt being made to kill, injure, or intimidate any individual or unlawfully to damage or destroy any building, vehicle, or other real or personal property, by means of explosives, incendiary devices, and other destructive forces of similar nature or characteristics, shall upon conviction be punished with imprisonment of not more than five (5) years, or a fine or not more than forty thousand pesos (P40,000.00) or both at the discretion of the court having jurisdiction over the offense herein defined and penalized."
For more details:
www.facebook.com/BERncmf/posts/309642894684869