30 Jun

At Least 12 of the 30 New Chevron Stations Will be Opened in Mindanao for 2016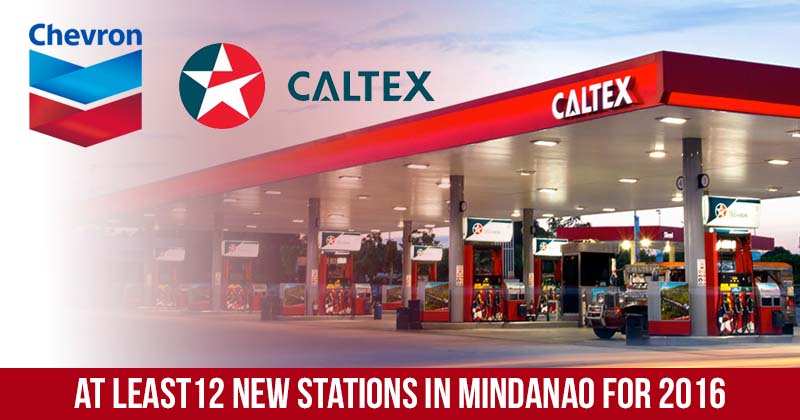 Chevron, which is locally under the Caltex brand name, will have an expansion throughout the country by opening 30 new stations in 2016. 25% of those are to be built in Mindanao.
Chevron Philippines general manager, Peter Morris, said that the mega-company currently has "just under 700 stations right across the country all the way from Laoag in the north, Zamboanga in the south and many points in between."
Currently, 21.4% or 150 out of the existing 700 Chevron stations are situated in Mindanao.
Chevron's import terminal in San Pascual, Batangas serves as a center of its shipment and supply operations in the Philippines.
Morris stated that majority of the stations are operated by local business people.
He said, "Most of them typically have the land and Caltex is the fuel supplier and provides a lot of the branding elements."