15 Nov

Newest Dance Craze: SheShe Song, Pinoy Version for PPAP Composed in an Unknown Language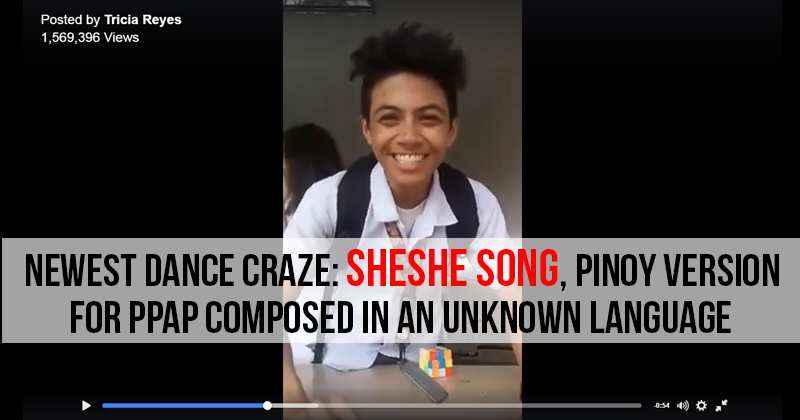 The newest dance craze was born as it went viral for its upbeat rhythm synchronized with unidentified language. The song was composed by Kage Untalan, a student from Calamba, Laguna. His friend Tricia Reyes uploaded the video on Facebook with a caption "ang kanta ni kajo :D," which went viral.
Some netizens complimented Untalan for his composition saying that it would be the Pinoy version of PPAP.
The video as of now has 1.5 million views, 34 thousand shares, 46 thousand reactions, and 7.5 thousand comments.
Jorge Ayala, an avid fan of SheShe song, added some subtitles to the video. He captioned the video so listeners could understand the whole song, "SHE SHE SHE. Nilagyan ko ng subtitle para maintindihan nyo. Hahaha. Share nyo para malaman nyo ang real message ng kanta. Sobrang nakaka touch XD"
Since the song is upbeat and has a unique tempo, many dancers and netizens tried to dance to this song.
https://www.youtube.com/watch?v=tJacIb-blfY
https://www.youtube.com/watch?v=ThvXgPUZUvI
https://www.youtube.com/watch?v=D_UgOc0416w
Zeus of #Hashtags also made a dance routine for the song. Check it out!