08 Aug

Dismissed and Disarmed – Northern Mindanao Police Officers Tagged by Duterte as Drug Trafficking Protectors

On Sunday, a command was ordered by Chief Supt. Noel Constantino, regional police chief, to all personnel and officers from Northern Mindanao. For those who were suspected of being involved in "narco-politics", they are to be dismissed, disarmed and restricted from doing their law enforcement functions. Following the list of drug trafficking protectors barred by President Duterte over the weekend.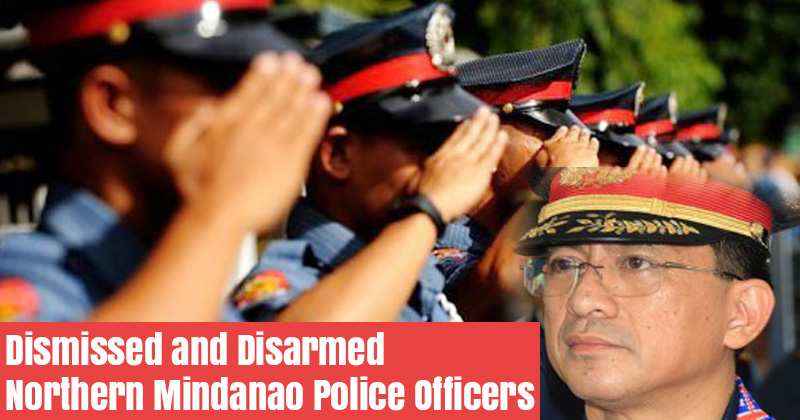 According to Supt. Surki Sereñas, the regional police spokesperson, the order will be effective on August 7, Sunday. Those officers named by President Duterte are not be allowed to leave their quarters and has to wait for further instructions from the higher command.
These officers are namely, Senior Inspector Roy Montes of the Misamis Oriental police, Chief Inspector Ricardo Gando and SPO1 Rodrigo Ramos of the Bukidnon police, Sereñas disclosed. These three officers were to ordered obey the mandate.
Sereñas stated, "Other names included in the list are still being verified as most of them are already retired, while some of them are either already jailed or dead."
Police security escorts and bodyguards assigned to the identified narco-politicians are immediately dismissed as ordered by Chief Supt. Constantino, Sereñas added.