10 Nov

NorthMin Youth Stage Protest Against Trump's Visit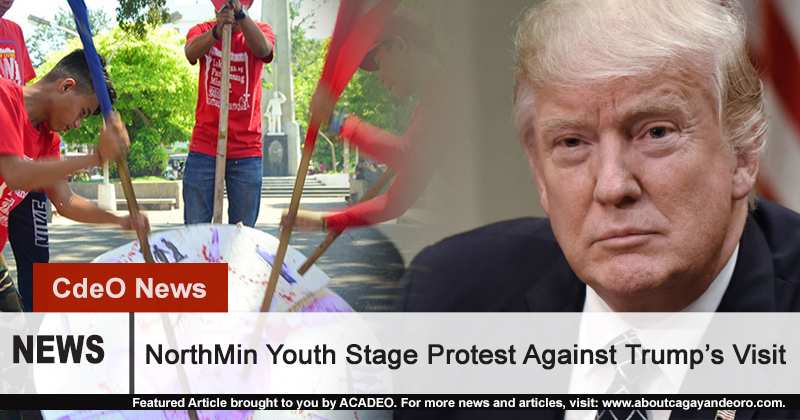 The members of the League of Filipino Students (LFS)-Northern Mindanao has staged a protest at Magsaysay Park in Cagayan de Oro City yesterday, November 9,  against the scheduled visit of US President Donald Trump in the Philippines.
In an article from DavaoToday, LFS-Northern Chairperson Kristine Cabardo said that the US did not bring anything to the Philippines but wars and destruction.
The LFS and other civic organizations maintained that the intervention of the American government brought about negative results such as the recent five-month war in Marawi City against the Maute-ISIS extremist group.
According to Cabardo, the neoliberal policies has greatly changed how the leaders run the country and is one of the factors why the economy and other industries have been declining over time.
In Cagayan de Oro City, she said, is now vulnerable to the problems of prostitution like that of Olongapo and Subic with the presence of the US military through the Enhanced Defense Cooperation Agreement (EDCA).
She also said that wars of the US with some countries will put the Philippines at the same threat of going into wars.
"We are their victims – we are the ones deprived of our basic rights in exchange of their profit from hospitalization to education, and other social services. All these problems are manifestation of how this puppet government conspired with its imperialist boss to exploit the nation and the people," she said.
She maintained that the meddling of the US to the affairs of the country is a sign that the Philippine government is being controlled by the American government which is manifested by the deprivation of the Filipinos to their basic rights.