29 Nov

Establishments Not Honoring PH National ID To Receive P500K Fine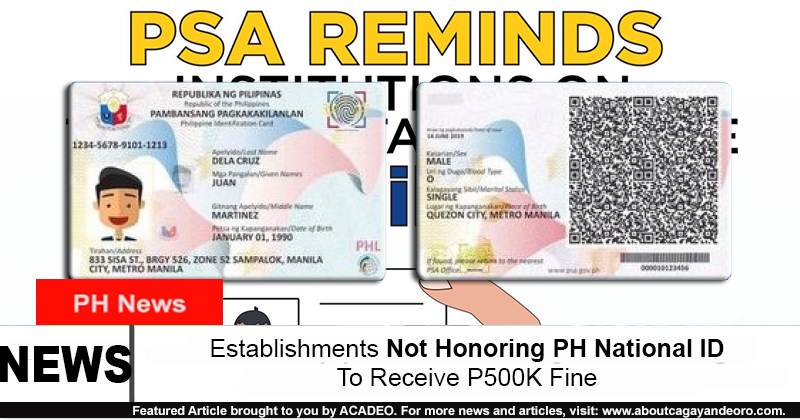 Mga higala! The Philippine Statistics Authority (PSA) is now reminding government agencies and private institutions that those who refuse to honor the Philippine Identification (PhilID) card as a valid proof of identification, will receive a P500,000 fine!
This is in line with Republic Act No. 11055 or the Philippine Identification System Act.
"The PhilID Card shall be accepted as sufficient proof identity, without the need to present any other identification documents."
Moreover, according to a report published by the Philippine News Agency (PNA), if the said violation is committed by a government official or employee, the penalty shall include:
"perpetual absolute disqualification from holding any public office or employment in the government, including any government-owned and controlled corporations and their subsidiaries."
Naa naba kay PhilID higala? Register now: register.philsys.gov.ph
For more details:
https://ptvnews.ph/refusal-to-honor-philid-carries-p500-k-fine