20 Mar

Old House Kaffe by Albi's: Home of Surprising Exotic Gelato Flavors and Appetizing European Dishes

There's a nice, cozy diner at Justo Ramonal Street, Corrales and it is called Old House Kaffe by Albi's, or simply Old House for short.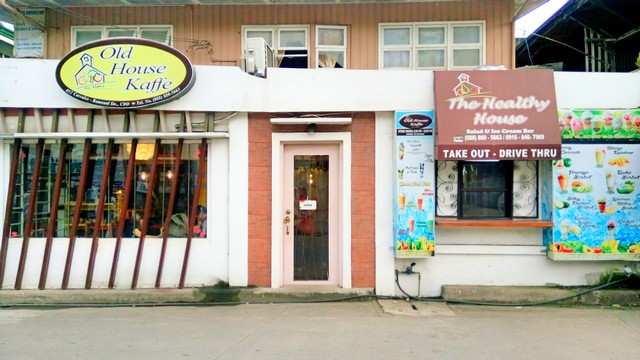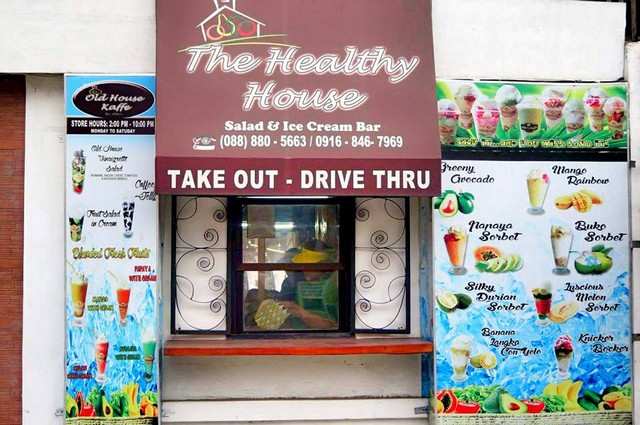 Believe us when we tell you they serve home cooked dishes that would make your mom run to a culinary school and their homemade gelato (yes, you're reading that right: GELATO) with its unique exotic flavors is something that you really need to try.
A Little Bit of History
Old House is owned and managed by Grace C. Solera, a dentist by profession but with a passion for making gelato and cooking meals that really taste homemade. The Albi's part of the name is a combination of the names of her two daughters, Althea and Bianca. You probably saw Grace recently on ABS-CBN's MAGTV Na, Asenso Ta when she demonstrated how she makes her homemade gelato.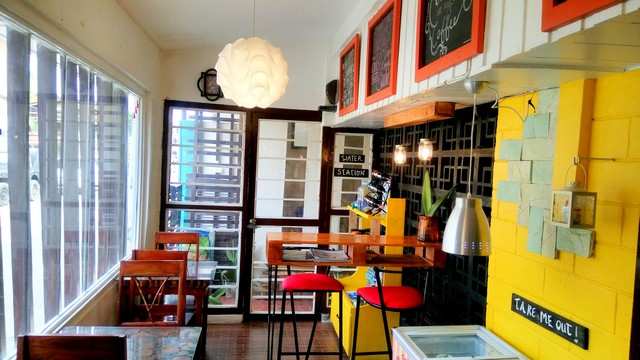 Sometime in early 2014, she purchased a property at the corner of Corrales Avenue and Ramonal Street and set up residence and her clinic there, while also maintaining her other clinics at the Deleon Building on Don A. Velez corner Yacapin Streets and Cogon Market.  Her path to the culinary arts and gelato making is more of her passion and an alternative to her daily dentistry grind, sort of like a stress release for her.
By nature, she had a sweet tooth and she often envied the ice cream machines she saw and wondered how these work. Since she was searching for a business to start with, she decided to start out with an ice cream machine. After tracking down where to buy one in Cebu, she opened a gelato stall in Cogon Market as a sort of trial run. However, after a couple of years, she stopped her operations.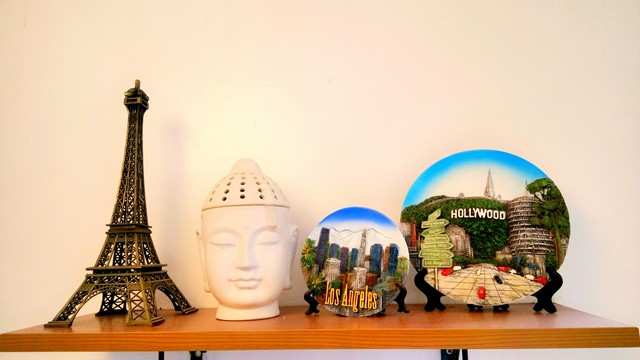 Grace began to buy ice cream machines for home made gelato making during her trips and started to experiment on making gelato ice cream. She tried making flavors that commercial gelato either don't make or use artificial flavors for, like Langka, Suha, and Avocado. Several months later and after several challenges, she finally got the recipe and ingredients right. She found out how to truly incorporate fruits into a puree to make real gelato.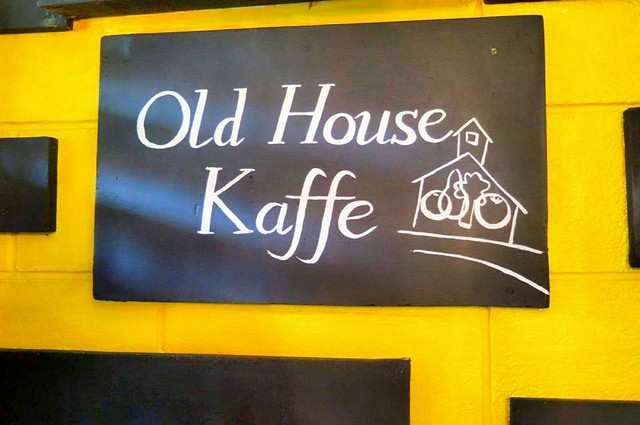 In 2014 she decided to open a diner and café originally with the name Albi's Kaffe. Unfortunately, she decided to close the place temporarily due to her busy schedule at her clinic. After some time, she decided to enroll in a culinary school, CIC (Cagayan de Oro Culinary Institute) and this is where she gained her cooking skills.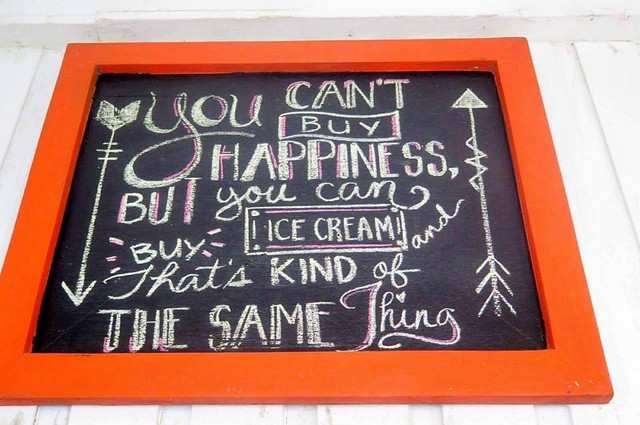 When she reopened in 2016, she renamed the place Old House Kaffe by Albi's in order to retain the old name while giving a description to the place that was an old house. This time, she focused her energy on her gelato with a few home cooked meals and snacks. The aim of Old House is to bring back good old memories through good food.
About the Owner
By profession, Grace Solera is a dentist and finished her pre-dental and dental proper course at the Cebu Doctor's University in Mandaue, Cebu.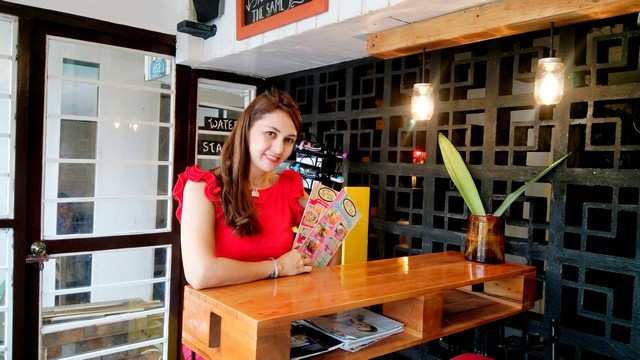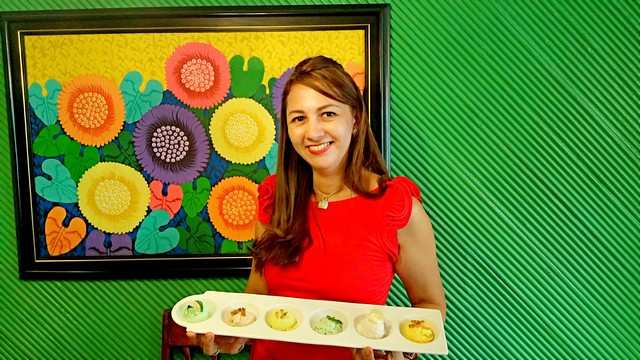 She then did her post-graduate dental course in Australia. Her first work in dentistry was in Maramag, Bukidnon, before coming to Cagayan de Oro City and setting up her first clinic at the Deleon Building on Don A. Velez Street.
With the use of her culinary skills, Grace's basic concept for all her food is that everything needs to be organic, won't taste commercialized, needs to be homemade in nature, and is affordable for everybody.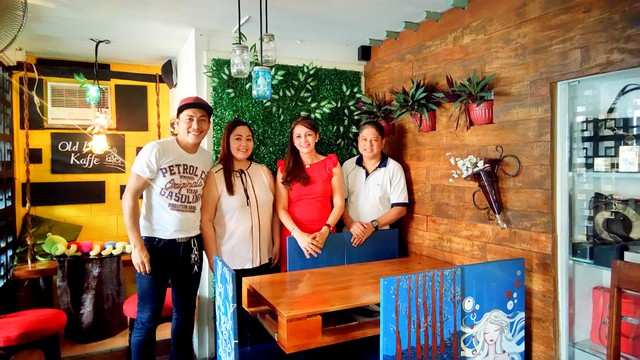 This is probably why people keep coming back for their gelato and other delights. Even her meals and pasta are organic and natural.
The Best-sellers
The Old House best sellers have always been their gelato with such flavors as ube, Langka, avocado, tablea chocolate, durian, chocolate, strawberry and mango.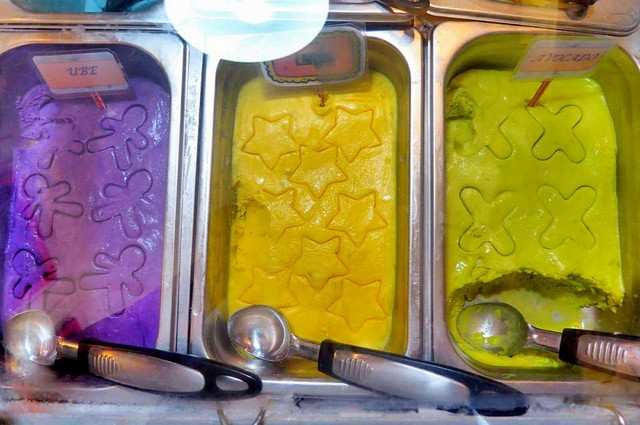 They also feature some exotic flavors like curry, adobo, suha, ginger, garlic, cilantro and green mango with bagoong.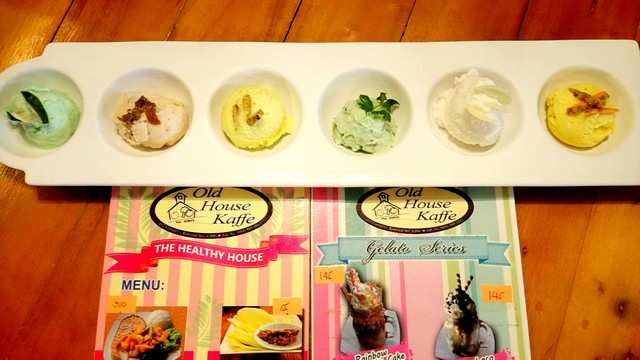 Their overloaded gelato is the real scene stealer that's really worth making a bucket list for.
They also offer delicious European dishes (pastas, quesadillas, etc.), smoothies, and other delights, all in their organic ingredients and natural recipes.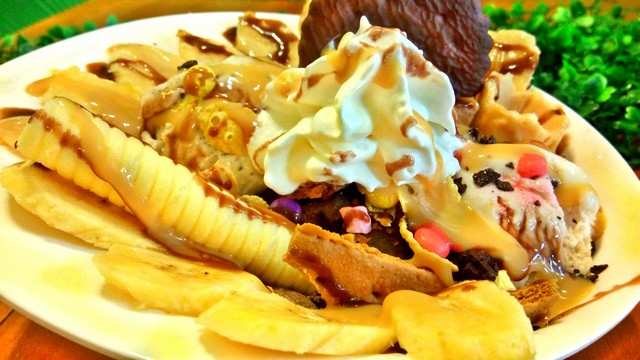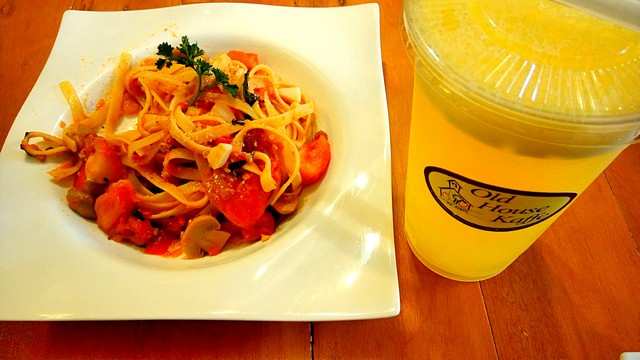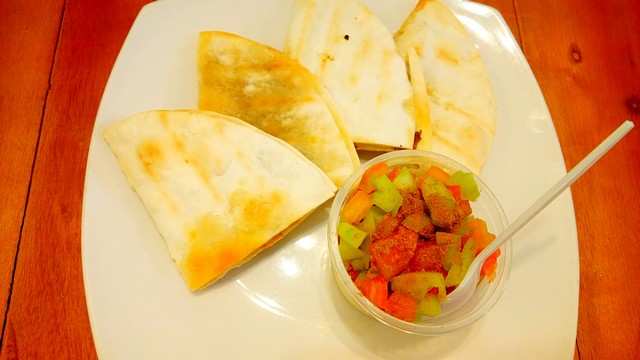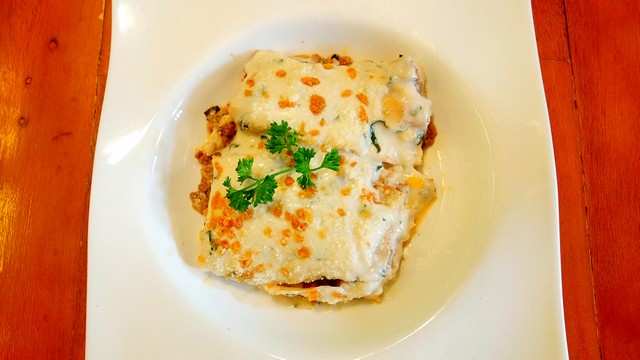 Here's a peek of their Menu in case you want to know their prices.
Future Plans
Old House Sorbets and other gelato delights are so good that many have tried to franchise her gelato. But Grace wants to keep her secret formulas herself and develop her product on her own.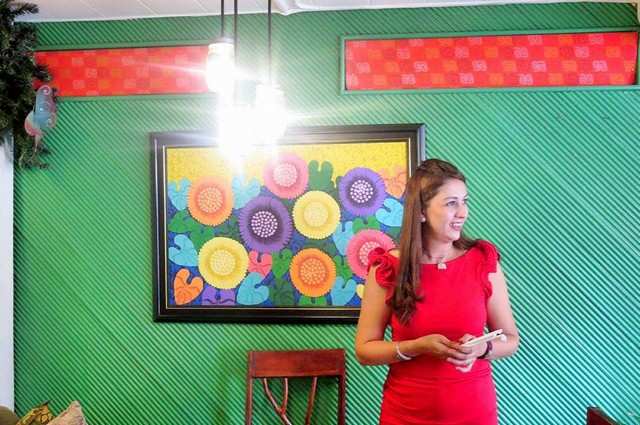 When asked during the interview how she plans to continue with Old House Kaffe in case she retires, she replied that she will only pass on her recipes and methods to her daughters or a family relative willing to continue the business but should never share the secret recipes.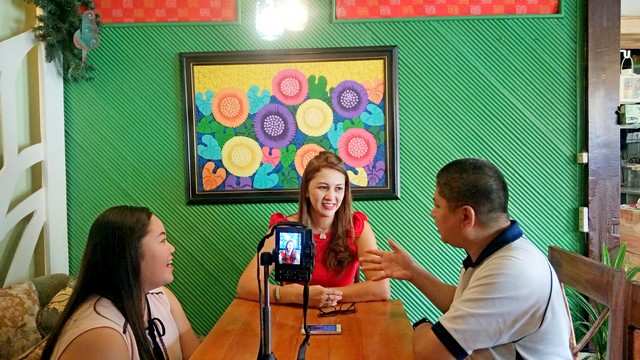 So, if you want to eat healthy and still partake of healthy ice cream, mosey on down to the Old House Kaffe by Albi's.