20 Mar

1A Express Hotel Giving You the Best Accommodation at the Heart of the City of Golden Friendship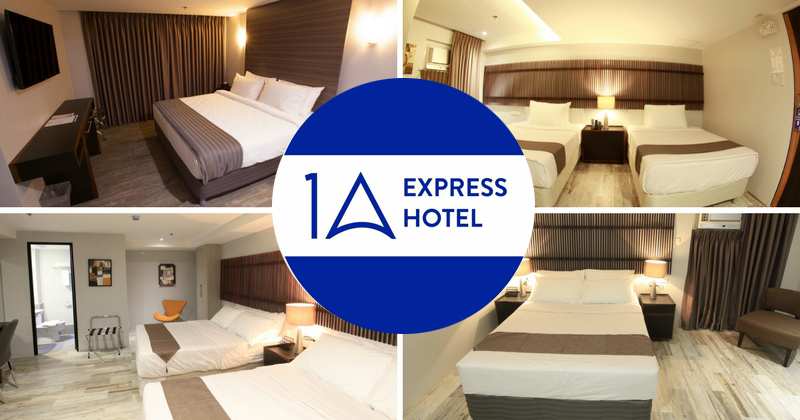 People nowadays tend to go travel around the world and go on an adventure to relax and experience new things. Our country is one the most visited and recommended tourist destinations for its beautiful beaches which tourists describe as 'a paradise.' Even local residents are eager to travel the country and discover more of what the Philippines could offer.
Tourists tend to visit the provinces of Palawan, Bohol, Cebu, and Davao for its picturesque beaches and attractions. However, the city of Cagayan de Oro, known for its unique and thrilling adventure, is rising to become one of the best tourist destination in the country. One of the main attraction of the city is its white water rafter adventure which is giving the tourist a different kick of adrenaline rush. Facing the rapids could really give you the thrill.
But after the long trip and exhausting adventures, travelers would really look for a perfect accommodation to recharge and regenerate. Most of these wanderers would prefer to go and stay in hotels which are accessible and convenient. Well, 1A Express Hotel is here to give you the best accommodation at an affordable rate right in the heart of Cagayan de Oro City!
1A Express Hotel: Offering you An Express Convenience and Accommodation

1A Express Hotel is the newest and innovative hotel located in the heart of the city of golden friendship. The name 1A was derived from the commercial building itself called One Avenue, which is located along the CM Recto Avenue, Cagayan De Oro City. While express means that the hotel is accessible enough and is literally an 'express' as it could give the guests a swift accommodation.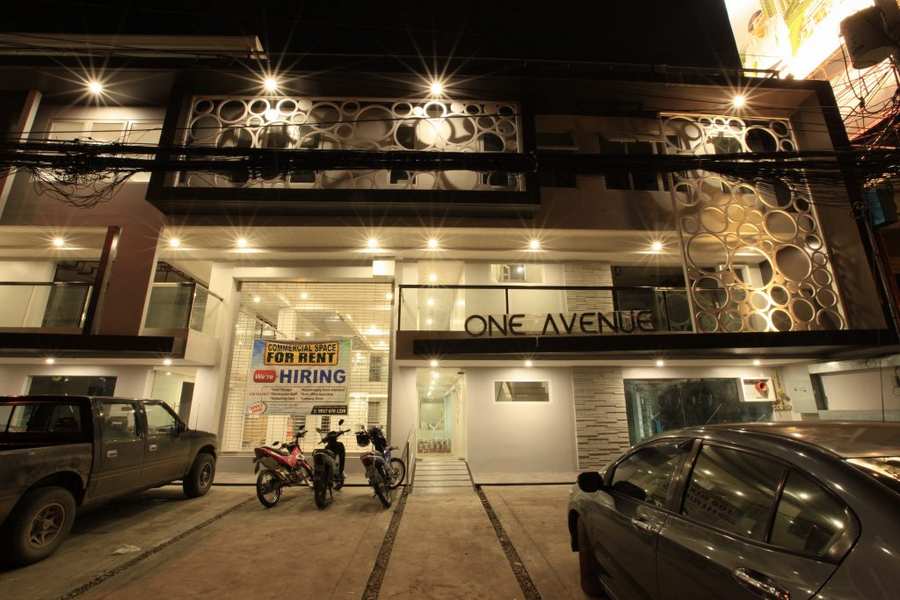 The four-storey hotel is accessible to huge malls such as Centrio Ayala, Gaisano City Mall, and the soon-to-rise SM CDO2 Premier. Though the hotel doesn't have any amenities such as swimming pool or gym, but it could give you the perfect resting and recharging accommodation.
The guests won't bother anymore in looking for the nearest laundry shop or convenience store as One Avenue already has those establishments.
1A Express Hotel has 25 rooms to accommodate travelers and tourists alike which give the guests a more peaceful accommodation. The hotel service is more personalized and that the comfort of its rooms is comparable to that of a 5-star hotel. The hotel itself is unique, upon entering the lobby, you could see the modern and minimalist interior. Though the elevator is still under construction, but as you step into their classic staircase, it would really make you feel at home. And upon arriving the floor, abstract paintings and a sofa are there to welcome you.
The rooms are designed in a modern, chic and minimalist furnishings which will make you feel comfy and stress-free. The beds are hand-picked and were tried and tested to guarantee high-quality comfort for the guests.
The rooms are equipped with modern air conditioning, ambient lighting, 43-inch flat screen TV, personal refrigerator, work station, complimentary toiletries, closet with hangers, disposable slippers, ensuite bathrooms with working hot and cold water, and free high-speed WIFI access.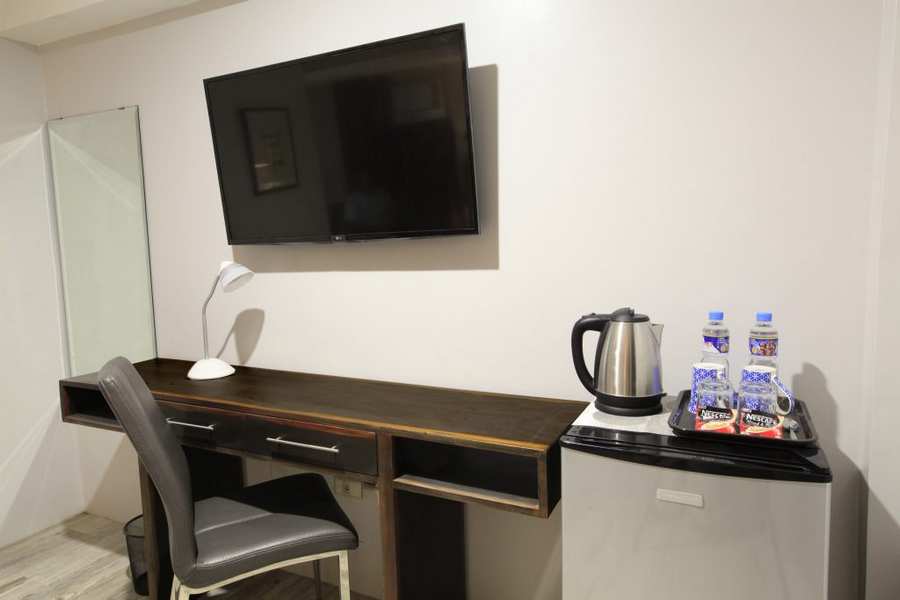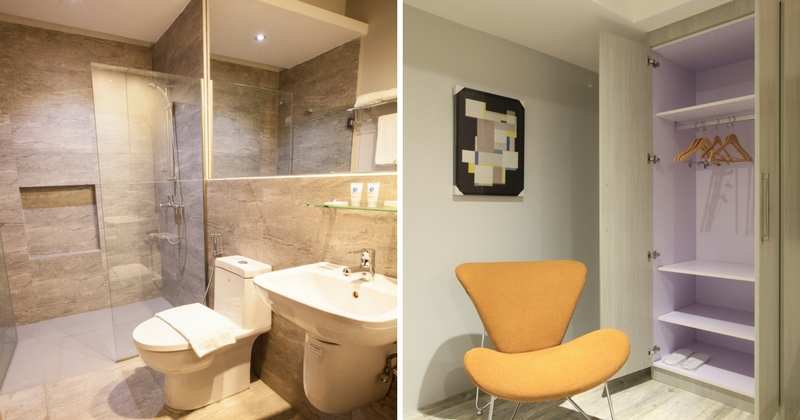 1A Express Hotel differs from the other hotels in the city as it offers in-house card operated laundry for guests convenience, which is the first in Cagayan de Oro and also offers in-house massage service by appointment.
Guest Rooms and Suites
1A express hotel has three (3) different room categories for the guests to chose from. Here are the room rates:
SUPERIOR

 – P

4,000 (Tariff) |

 P

2,000 (Current Promo)

FAMILY DELUXE – P

5,000 (Tariff) |

 P

2,500 (Current Promo)

SUITE – P

6,000 (Tariff) |

 P

3,000 (Current Promo)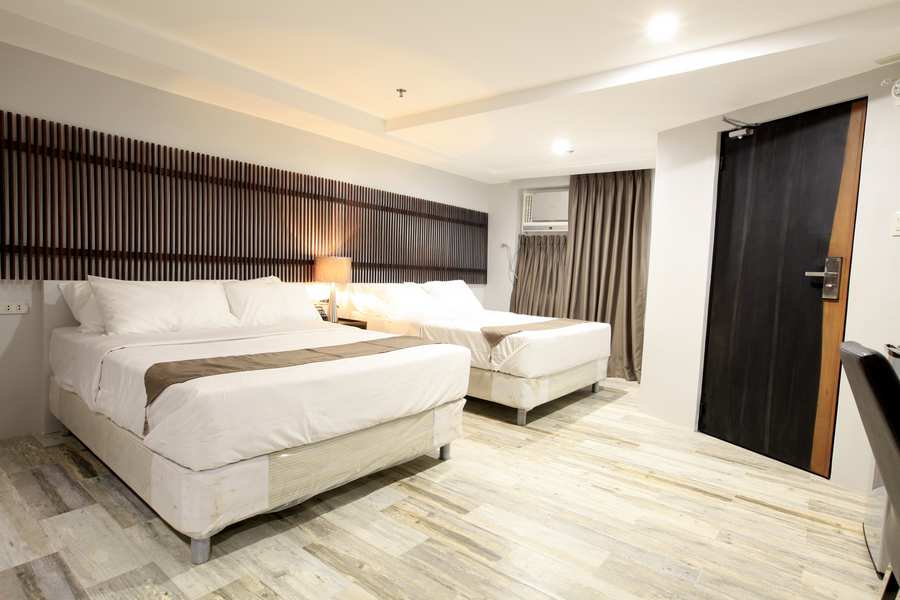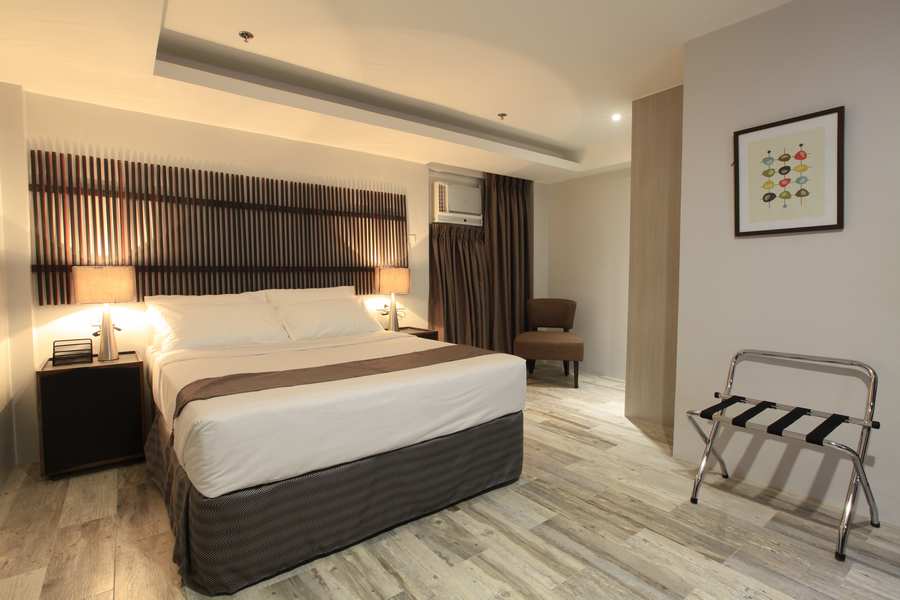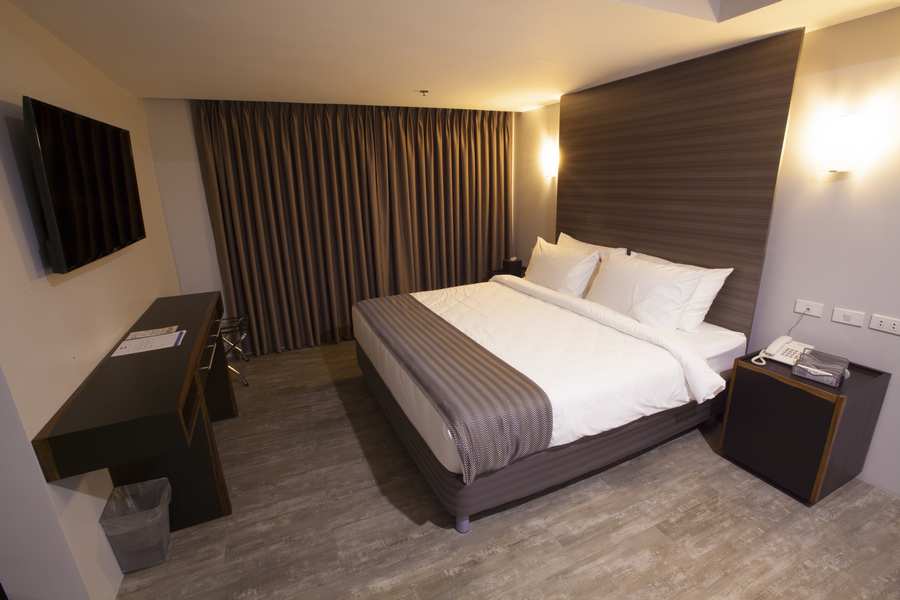 Superior rooms can accommodate at least 1 to 2 persons which are also the most affordable one. While the family deluxe rooms can accommodate 2 to 4 person which is ideal for families or friends who go for a trip in a larger group. And lastly, the suite room, it is ideal for executives, small family or couples.
All rooms come with a breakfast for two (2). Until further notice, the hotel offers free breakfast for all our rooms as part of the promo. The guests could choose different breakfast dishes such as house special fried chicken, beef tapa, fried bangus, pork tocino and chicken tocino. All comes with a garlic rice, fried egg, juice, and a choice of coffee or hot chocolate. Pancakes and butter are also offered.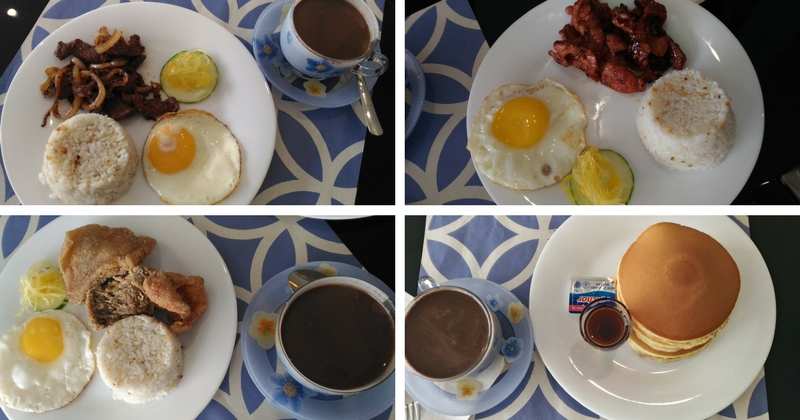 Breakfast meals are only applicable from 7 a.m. to 10 a.m. at the 4th floor of the building.
The breakfast area can also be available as a function room for company meetings or forums which only costs P2,000 good for 4 hours and P1,000 per hour thereof. Guests can either bring their own food or contact their preferred caterer or the hotel can also suggest businesses who offers great catering services.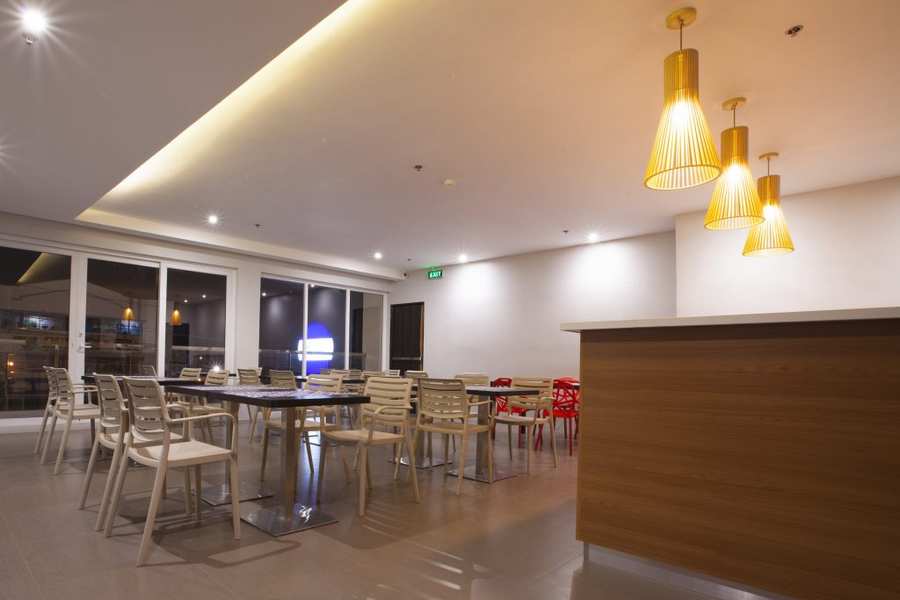 Some of us really love to travel, learn new experience, taking a new adventure and trying to challenge ourselves by getting out of our comfort zones. We may be away from our home but we would still try to find comfort in other places and we all know, hotels like 1A Express Hotel could give you that relaxation making you feel at ease. Whether staying for leisure or business, 1A express Hotel offers a wide array of services and amenities to cater to the needs of their discerning guests. Book Now!
You can book online through www.agoda.com or www.tripadvisor.com.ph. You can also contact them through their telephone number, 088 8819527 or mobile number, 09176701239. Or maybe, you can send them an e-mail at oneaexpresshotel@yahoo.com
Don't forget to like their official Facebook page, 1Aexpresshotel and follow them on Instagram at 1aexpresshotel.