18 Jul

Online Currency Investment Scam Spreads in Cagayan de Oro City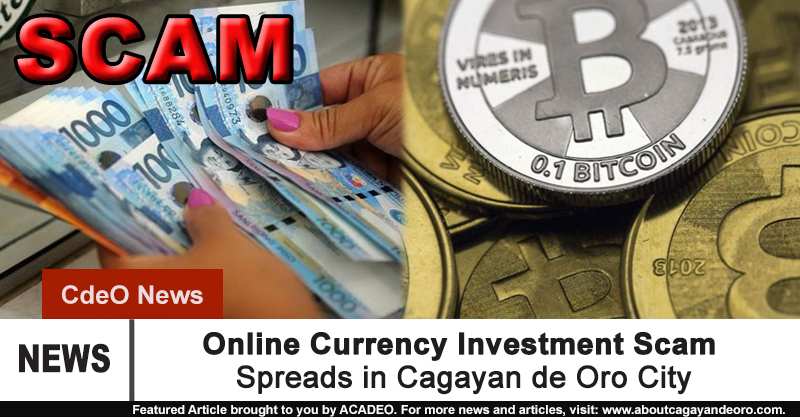 Mga higala! The Trade and Commerce Committee of Cagayan de Oro has launched an investigation regarding various online currency investment scams, due to its rising number of victims in the city.
The chairman of the said committee, Councilor George Goking, pushed for this investigation after his office received various complaints from City Hall employees and concerned Kagay-anons.
In relation to this, the Securities and Exchange Commission (SEC) released an advisory to the public regarding the recently launched Ploutos Coin offered by the Freedom Traders Club, which is in the business of online currency or cryptocurrency.  According to SEC, [the] "Freedom Traders Club is not registered as a corporation or partnership and is not authorized to solicit investments from the public" due to the fact that they did not secure registration and/or license to solicit investment from the Commission as prescribed under Section 8 of the Securities Regulation Code.
For more details, you can check the following posts from PNP-Anti Cybercrime Group 10 and DTI Region 10:

Sources: SEC, Bombo Radyo