21 Dec

LOOK: Oro-Inspired Gown Of CDO's Bb. Pilipinas 2020 Candidate Cindy Obeñita

Mga higala! Here's the extraordinary national costume of Binibining Pilipinas 2020 candidate- Binibini 15 Cinderella Faye Obeñita of Cagayan de Oro City, Misamis Oriental!

This was designed by Mr. Odelon Simpao and is called "Belleza del Oro" or the beauty of gold.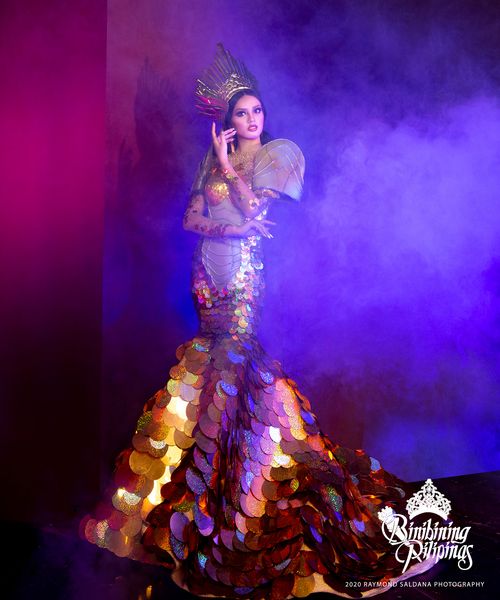 The gown was inspired by the mythical "Oro" or giant goldfish which is said to be resting under the city. Meanwhile, the crown is a homage to "Birhen sa Kota" who protected the Cagayan de Oro from invading Moros.
Moreover, this gown is composed of over 10,000 glittery pieces with dominant circular bangles, representing the golden coconut called Kuyamis, abundant in Misamis Oriental and is also the name of its annual festival that celebrates the province's good harvest.
For updates and more details:
Related post: