29 Jun

Oro Youth Center Opens Free Online Counseling for Kagay-anon Youths Aged 10-19 Years Old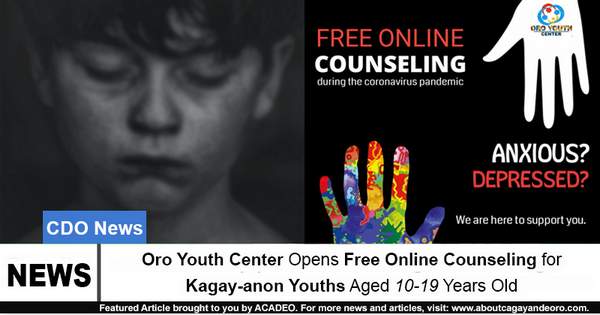 Mga higala! Anxiety and depression are the most common problems that our youth are experiencing today. What's alarming is that they don't usually seek help due to embarrassment or that they can't find someone to tell their concerns with, especially during this time of the pandemic.
Great news as the Oro Youth Center offers FREE ONLINE COUNSELING for young Kagay-anons aged 10 to 19 years old.
Under the supervision of the Community Improvement Division of Cagayan de Oro City, Oro Youth Center is a referral center established in 1999 to help the youth through counseling.
For personal concerns, you can do the following: