11 Dec

Over 30 Violators Now Facing Charges For Climbing Mt. Kitanglad Without Permit, Bail: P30,000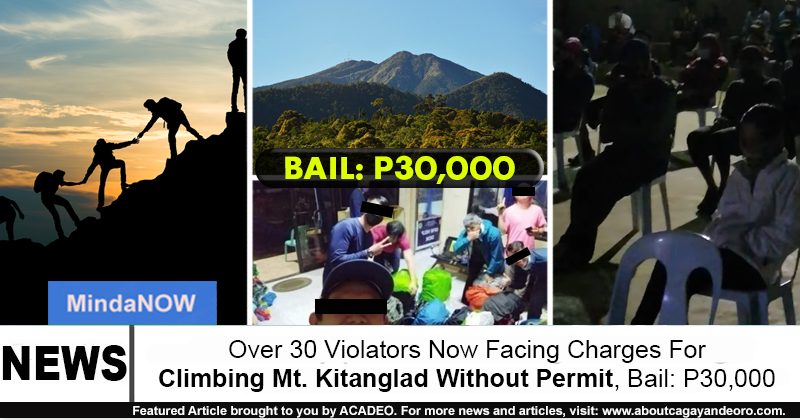 Mga higala! Over 30 individuals, most of whom are from Luzon, were caught climbing the sacred Mt. Kitanglad (via Impasug-ong, Bukidnon) without acquiring a permit from the Protected Area Management Board (PAMB) and the local government unit (LGU)!
They are now facing charges for violating Republic Act 8978 or the Mt. Kitanglad Range Protected Area Act of 2000.
After being caught, the violators were gathered at a covered court in Intavas, Brgy. Lafortuna, Impasug-ong, until the authorities arrived. They were then brought to the Impasug-ong Municipal Station for documentation.
According to recent reports, they were processed and have now received a P30,000 bail.
For more details: