18 Aug

Ozamiz Mayor Turn Overs 16 High-Powered Firearms to Camp Alagar in Cagayan de Oro City

On Tuesday, August 16, Ozamiz City police transported 20 firearms to Camp Alagar in Cagayan de Oro City, which are owned by Ozamiz City Mayor Reynaldo Parojinog Sr. 16 of those were high-powered guns.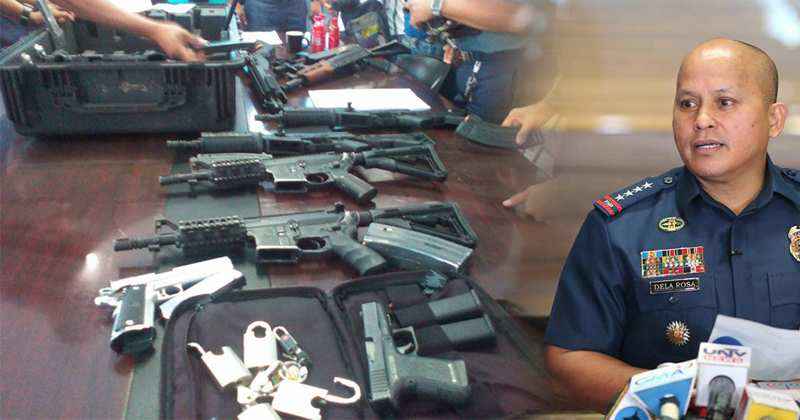 Parojinog turned over the guns on Monday after Philippine National Police (PNP) Director General Ronald dela Rosa visited Ozamiz that they and requested the mayor to turn over his guns.
Parojinog said that those guns were part of his collection when he began collecting during his first term as mayor in 2001.
He said, "I am not violating any law. I am only complying with the order of President Rodrigo Duterte," stating that the possession of the guns is not illegal for he had included those in his SALN.
In retrospect, we can remember that Parojinog is involved in illegal drugs, together with his daughter Ozamiz City vice Mayor Nova Princess, his brother City Councilor Ricardo, and Clarin town Mayor David Navarro.
However, Parojinog is defiant with the accusation of the President saying that he even persistently counters illegal drug trading in Ozamiz City.
Lastly, Parojinog clarified that he did not surrender the firearms to the authorities but just turned them over to them for safekeeping.
---
News Source: SunStar