24 May

P30 Million Worth of Fake Cigarettes Confiscated by PNP-BIR At Cugman, Cagayan de Oro and Villanueva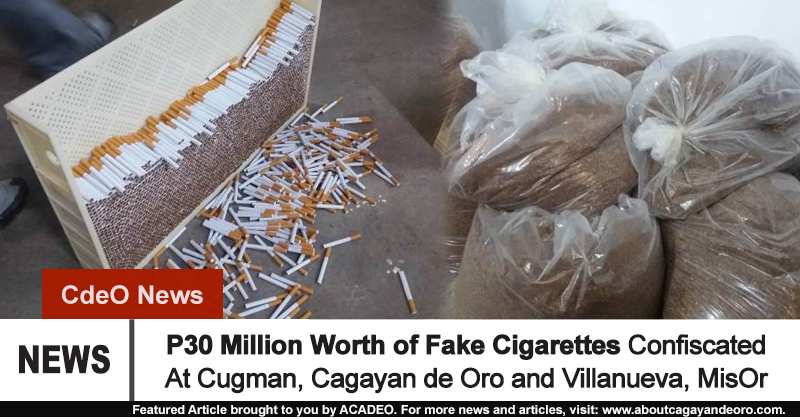 Mga higala! In a joint operation by BIR, PNP-10, and CIDG Caraga, P30 million worth of fake cigarettes were confiscated in warehouses located at Barangay Cugman, Cagayan de Oro City and Villanueva, Misamis Oriental.
The operation was conducted last Tuesday, May 22, after BIR Revenue Head Officer, Sunny Advincula Jr., requested to investigate some warehouses owned by the 'Lim Family' at two (2) locations in Brgy. Cugman and a different warehouse in Villanueva, MisOr.
Among the confiscated items were various brands from Phillip Morris, Fortune, Marvels, and Mighty. Cigarette ingredients and 15 cigarette-making machines were also found.
Moreover, according to the authorities, the said warehouses were rented by Taiwanese businessmen named Wang Jung Shun, Wang See Shen and two others with the names of 'Chua'.
Source: Bombo Radyo