13 Apr

Pagasa Forecasted as Many as 9 Typhoons Developing From April to September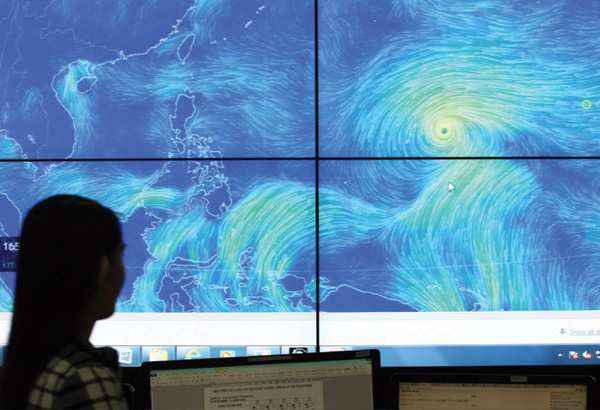 Amidst the current El Niño status that our country is facing today, the Philippine Atmospheric, Geophysical and Astronomical Services Administration (Pagasa) said that there are about five to nine typhoons that may emerge and hit the Philippine area of responsibility within April to September this year.
Anthony Lucero, the Pagasa's Climate Monitoring and Prediction Section officer in charge said that "El Nino continues to weaken," The phenomenon is expected to subside in its neutral stage midway this year.
The country's rainy season for this year is projected to begin late May to early June, while the transition from the current period to the southwest monsoon will occur as early as this month.
Tropical cyclone estimates for the month of April, May, and June is zero to one. PAGASA also forecasts that July will have one to three tropical cyclone visits, and three to four tropical cyclones for the month of August and September. Any of these projected cyclone occurrences can be strong as what Lucero stated: "Strong tropical cyclone happen yearly with or without El Nino–the threat of this occurring is always present."
Notwithstanding the forthcoming cyclones, Lucero still reminded the people that precautions for the El Niño phenomenon must still be observed. "Beware of heat stress and heat stroke as we expect warmer days ahead," he said.
He reminded that around 32 provinces are likely to have a drought until the end of April with temperature peaks at 39.6 C to 40.2 C.