25 May

PAL, Cebu Pacific to allow passengers to change their CDeO bound flights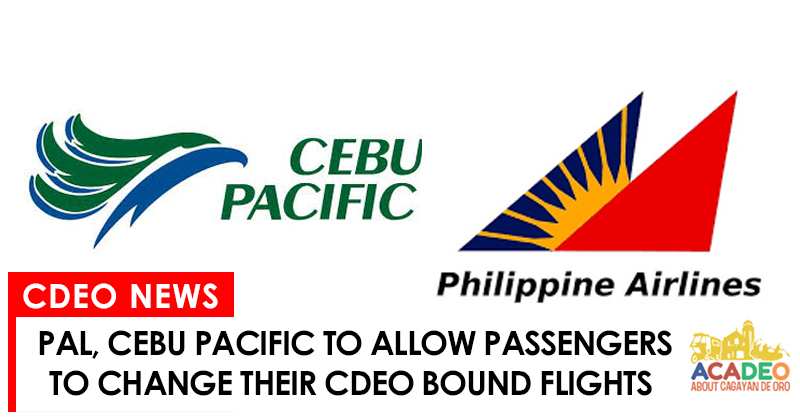 In connection with the recent declaration of Martial Law throughout the whole island-region of Mindanao, the Philippine Airlines (PAL) and Cebu Pacific allowed some changes to be made in their passengers' flights.
PAL allowed tickets of their passengers who have booked flights bound to certain parts of Mindanao to be rebooked, rerouted or even refunded.
The airline company said that their passengers who have tickets bound to and from Butuan, Cagayan de Oro, Cotabato, Dipolog, Davao, General Santos City, Ozamiz, Surigao, and Zamboanga from May 24 to July 30 are qualified to do some changes in their flights.
On the other hand, Cebu Pacific Airlines would accommodate requests from their passengers who are looking to rebook their flights or placing the cost of their ticket in a travel fund. Under certain cases, the requests being made by the airline's passengers will be processed for free.
In light of things, the Civil Aviation Authority of the Philippines (CAAP) said that all Philippine airports will remain opened amidst the conflict in Marawi City.
Sources: gmanetwork.com, malaya.com.ph