26 Oct

Passport With 10-year Validity to be Available at the Start of the New Year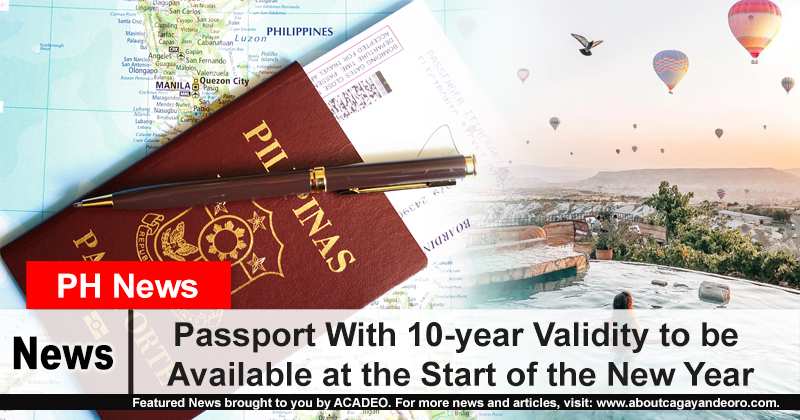 Filipinos will be enjoying a ten-year validity of their Philippine passport starting January 1, 2018.
According to Department Order No. 010-2017-the implementing Rules and Regulations of Republic Act No. 10928(2017) otherwise known as "An act Extending the Validity of Philippine Passports", the ten-year validation of the passport will be issued to Filipinos who are 18 years and older but not to those who are under 18 years old as they will still be issued the passport with the five-year validity period.
New passports with appropriate period of validity shall be issued to those applying for the first time and to those applying for replacement or renewal. In addition, damaged, expired or expiring passports shall be presented to the Department of Foreign Affairs for cancellation.
And although appointment system exists for passports applications, Senior Citizen, Persons With Disability (PWD), Pregnant Woman, OFW (returnee or first time), Parents with children below seven (7) and anyone with minor siblings are considered walk-in clients and will not have to set an appointment online as appropriate lanes will be provided.   
The ten-year passport will still cost Php 950.00 which is the same and current price for the five-year passport. Also, to improve the passport processing system, additional fees may be imposed in the future.