25 Aug

PCSO Donated One Unit Ambulance to City Health Department of CDO

On August 22, Monday, Cagayan de Oro legislators enacted Ordinance No. 13109-2016, confirmed and signed the Deed of Acceptance of Donation by the city government and Philippine Charity Sweepstakes Office (PCSO) covering one ambulance to be utilized by the City Health Department.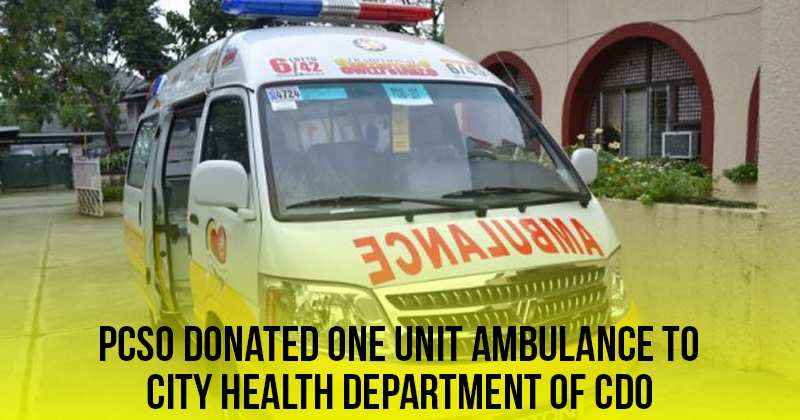 Trust Fund under the Philippines Health Insurance Corporation (PHIC) worth P346,400 was allocated by the City Council for the 40% cost sharing of the total worth of the ambulance.
In accordance to the MOA, the ambulance will serve as an extension service of the city's hospital, should be exclusively used for emergency medical services that include transporting of wounded or ill patients and for medical outreach programs.
The city government is obliged and responsible for the maintenance of the vehicle to always have it in good condition and expenses for the operations, repairs, and preventive maintenance. Also, they have to submit a semi-annual report on the usage of the ambulance – which was donated by PCSO, to the Supply Management Department (ASMD) and PCSO Assets.
Councilor Edna Dahino chairman for budget and appropriations, Councilor George Goking chairman for ways and means and Councilor Ian Mark Q. Nacaya chairman for laws and rules are the committees on finance who reviewed the ordinance.