28 Jul

PDEA Declares 22 CDO Barangays As Drug-Cleared & Drug-Free Areas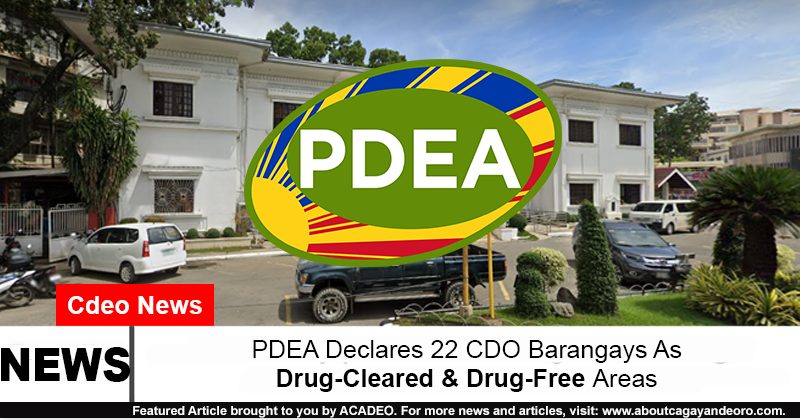 Mga higala! The Philippine Drug Enforcement Agency (PDEA) of Region 10 has declared 22 barangays in Cagayan de Oro City as drug-cleared and drug-free areas (as of July 2022)!
Check out the list below:
DRUG-CLEARED
Brgy. 1
Brgy. 5
Brgy. 6
Brgy. 7
Brgy. 8
Brgy. 11
Brgy. 14
Brgy. 19
Brgy. 16
Brgy. 23
Brgy. 26
Brgy. 30
Brgy. 37
DRUG-FREE
Brgy. 2
Brgy. 3
Brgy. 4
Brgy. 9
Brgy. 20
Brgy. 21
Brgy. 38
Brgy. 39
Brgy. 40
ICYDK, drug-cleared means that the said areas were affected by illegal drug activities (with drug pushers and users) but have now been cleared with the help of various operations and interventions.
Meanwhile, drug-free means that the mentioned barangays were not identified with any illegal drug activities and involved personalities.
For more details: