21 Mar

PDEA, CDO Police seize 451 grams of Shabu worth P3.3 Million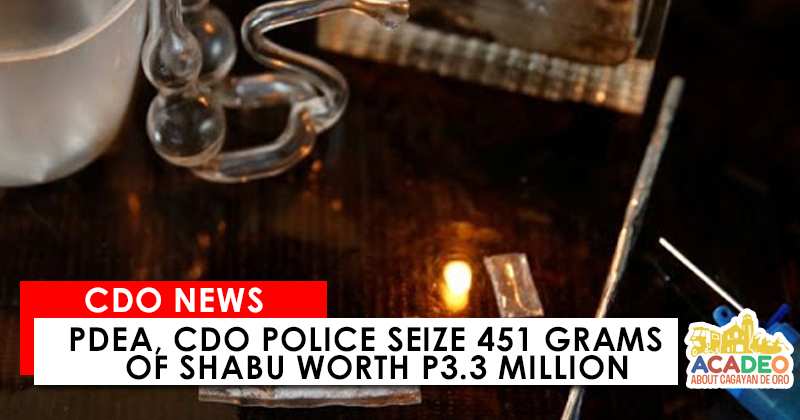 In a report from Sunstar Cagayan de Oro, the Philippine Drug Enforcement Agency (PDEA) and Cagayan de Oro City Police confiscated 3.3 million worth of methamphetamine hydrochloride or shabu in two separate operations last Sunday, March 19, 2017.
Police arrested 29-year-old Nobaisa Tanggo known as "Nova" after raiding his house in Villa Candida, Bulua and confiscated around 210 grams of shabu, which cost around 1.5 million.
According to the police, the arrested suspect is a part of the most wanted drug personalities in Northern Mindanao and a high-value target considering her networks in the illegal drug trade.
In a separate drug bust operations, six suspects were also arrested at Vines Inn, Yacapin Extension. The police raided and dismantled the drug den operated by suspect Zubair Pampa.
The arrested suspects were; Mohaimen Pampa, 18; Khaleem Macatangcop, Najola Minalang, 18, and residents of Marawi City; Jafar Naga, 19, Mirafin Jun Libot 21, both city residents.
The authorities found 241 grams of shabu worth 1.8 million. The suspects admitted that they have sourced the drug from Lanao del Sur.
Source: Sunstar Cagayan De Oro