01 Sep

Peace & Order On Top Of Mayor Klarex Uy's Governance Agenda

Mga higala! In response to Xavier University-Central Student Government's statement urging the City Government of Cagayan de Oro to "put their highest attention" to the "growing cases of criminal violence" in CDO, Mayor Klarex Uy's communications team has issued a press release saying that:
Peace and order, specifically crime prevention, is on top of Mayor Rolando "Klarex" Uy's governance agenda.
The statement then said that Uy wants to assure students that he is hearing out their safety concerns and that their security is of "paramount importance".
Moreover, the Mayor also wants the public to know that the crime rate in CDO is at an all-time low and that they working closely with the Cagayan de Oro City Police Office (COCPO) and other law enforcement agencies and are relentless in their peace and order campaigns.
Read the full statement below: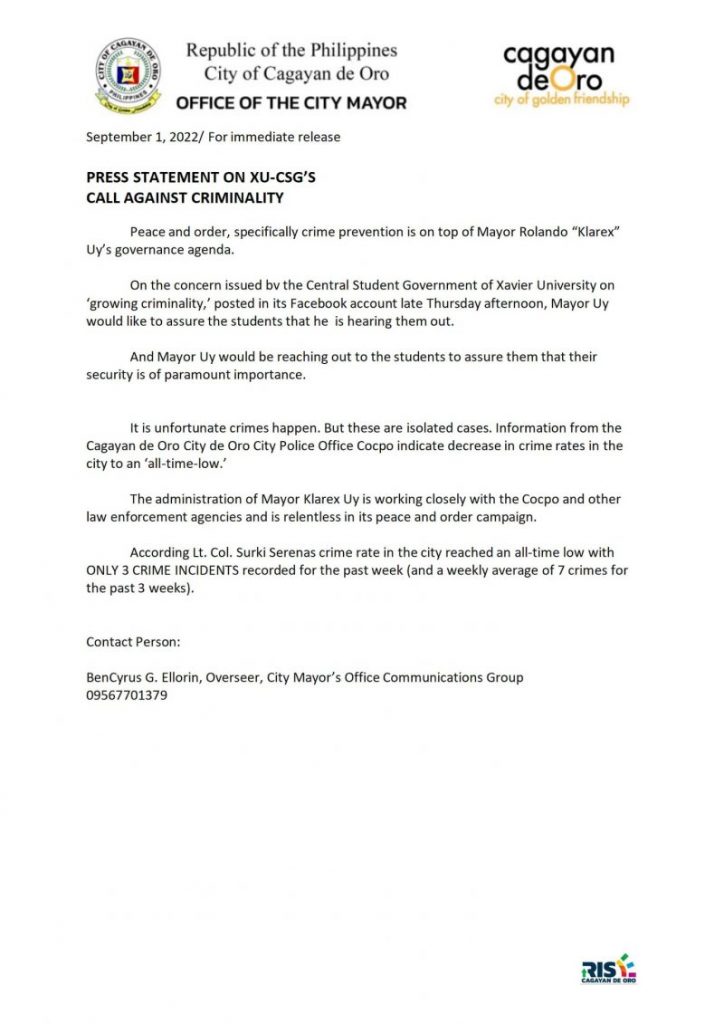 Source: Cagayan de Oro City Information Office
Related posts: