29 Apr

Pete's Patriots Revolution 15 Shots – The Newest Drinking Challenge in Town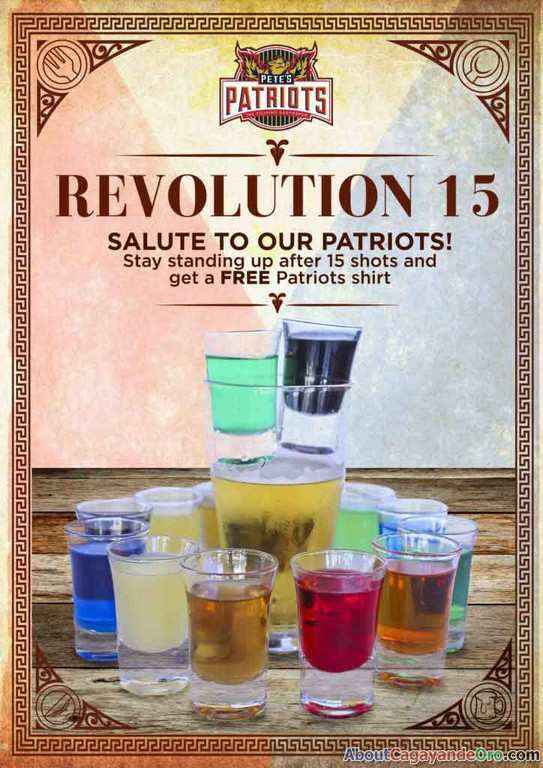 There's a new drinking challenge in Cagayan de Oro City, and it's called the Revolution 15 Shots. It's a new drink mix and challenge brought to you by Pete's Patriots, one of Cagayan de Oro's premier Filipino Gastropub located at the Rosario Strip of Limketkai Center. They are open from 10:00 a.m. to 1:00 a.m.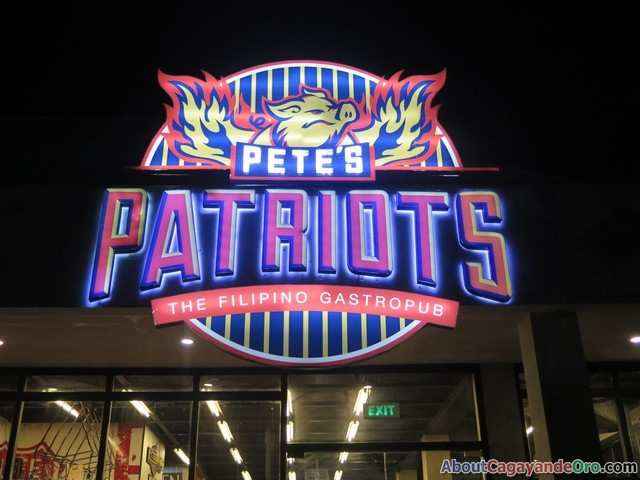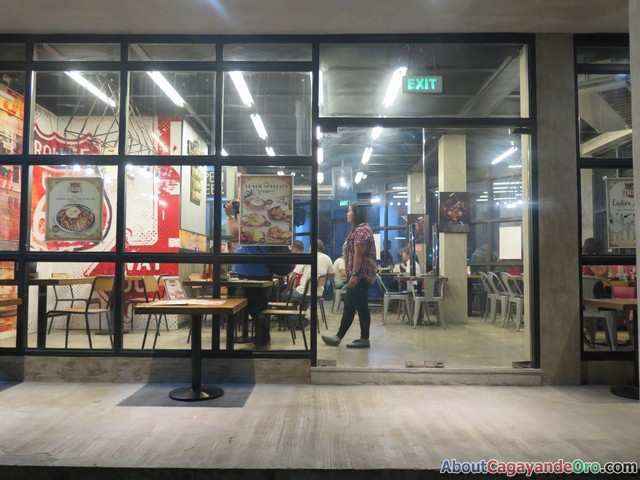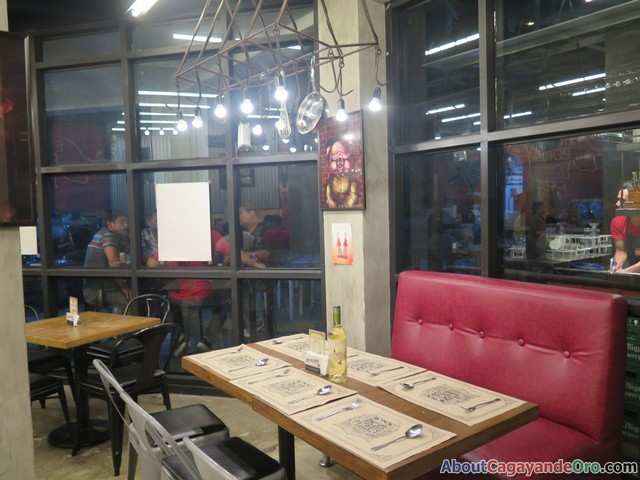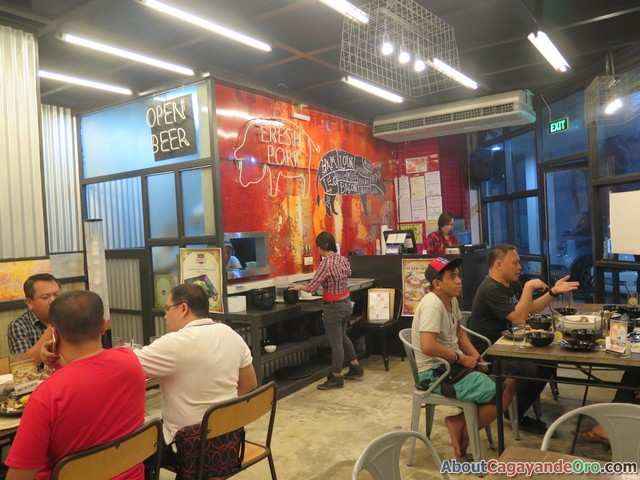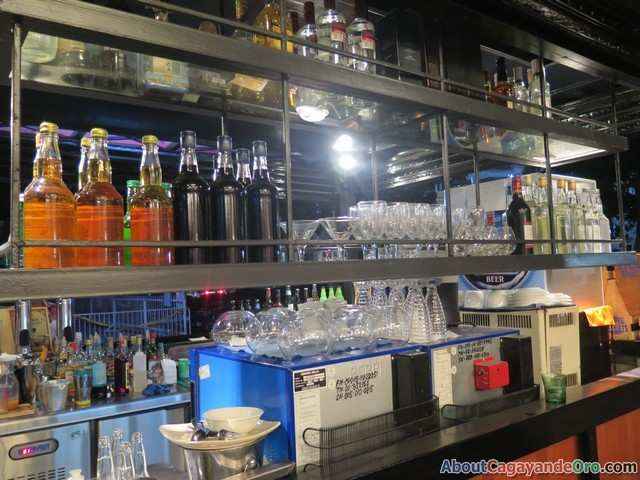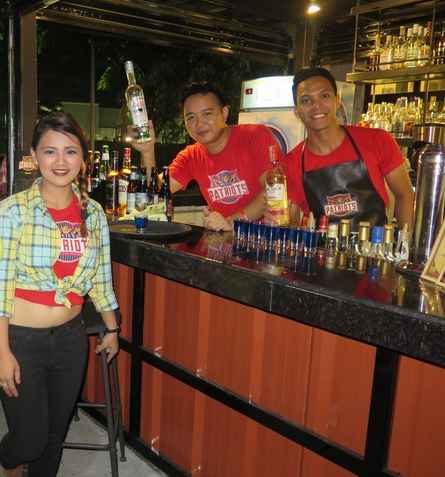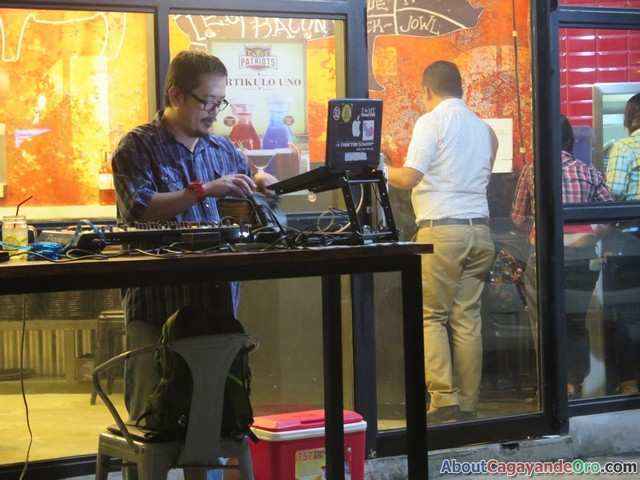 The rule is simple, and they call the whole thing Revolution 15: Salute to Our Patriots. If you're still standing up after consuming all 15 shots in one minute flat, you get a free Patriots shirt for all your effort. The one-minute rule really applies even if you're still standing after more than a minute.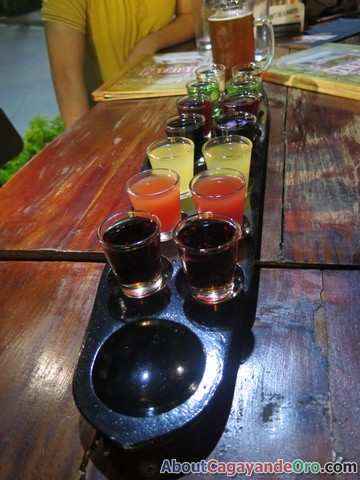 The Revolution 15 Shots are named after historical areas during the eras of the Philippine Revolution, the Philippine-American War, and World War 2. Thus, the Revolution 15 Shots is the Filipino gastropub's way of honoring the heroic acts of our Filipino heroes and the places where these epic historical events and battles took place.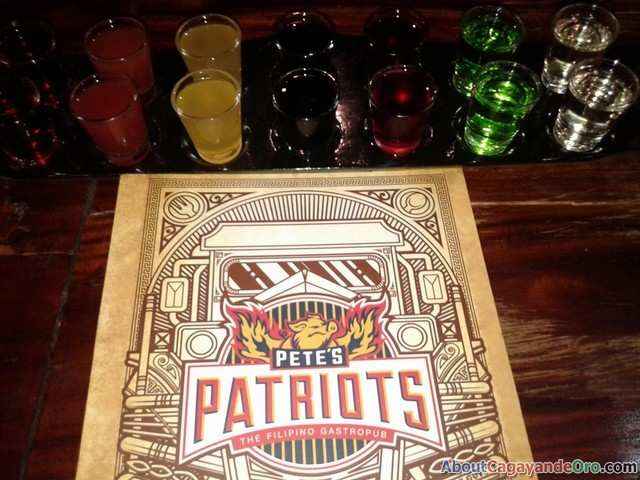 All shots are carefully crafted using classic Filipino alcohols as key ingredients such as the Basi Wine, Lambanog, Blue Curacao, Tuba, and the like. These iconic drinks are then mixed with the more modern liquor from Jagermeister, Tequila, and Bacardi 151, just to name a few, in order to produce a drink fit for heroes, and heroes only.
Thus, it's up to you if you feel up to it to be a hero in one minute, or just do guerilla warfare by carefully consuming the drinks over a longer period of time. A friendly group of four can easily consume the 15 shots, though there's still no guarantee if anyone is still standing after less than hour.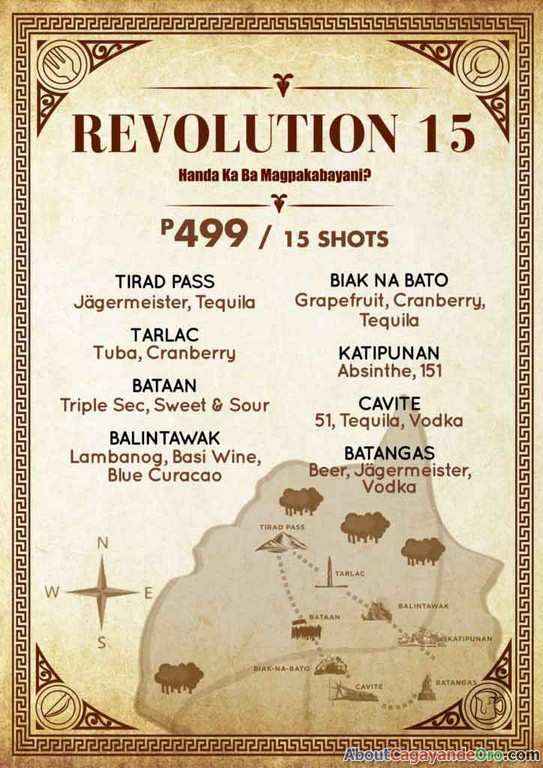 You or your friends can take a journey down historical lane through iconic locations such as Tirad Pass, Tarlac, Bataan, Balintawak, Biak na Bato, Katipunan, Cavite, and Batangas as you take these 15 shots. After drinking all 15 shots within one minute, you can celebrate your well-deserved victory with a FREE Patriots shirt and have your name inscribed on the Pete's Patriots Heroes wall. At least this is one battle wherein the hero lives and tells the tale later.
In your own little way you can pay tribute to our Philippine heroes by availing of our Revolution 15 Shots. Handa ka na bang magpakabayani? We could translate this literally to, "Are you ready to die for your country" but this might scare you away.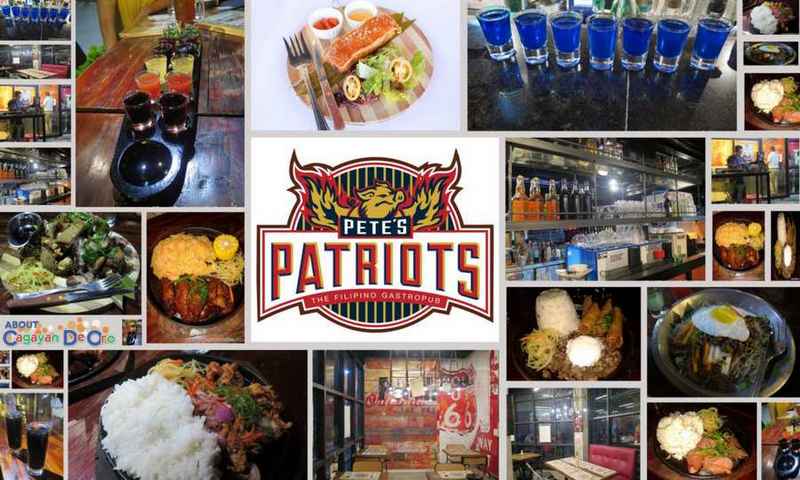 The Attendees
So when Pete's Patriots invited Team Acadeo togehter with other media people and bloggers to try out the Revolution 15 Shots, all they could say was that they were impressed with the mixture and taste of the drinks, as well as the presentation, as the shots are presented in its own "Sungka" tray along with a tall mug of beer for the finale.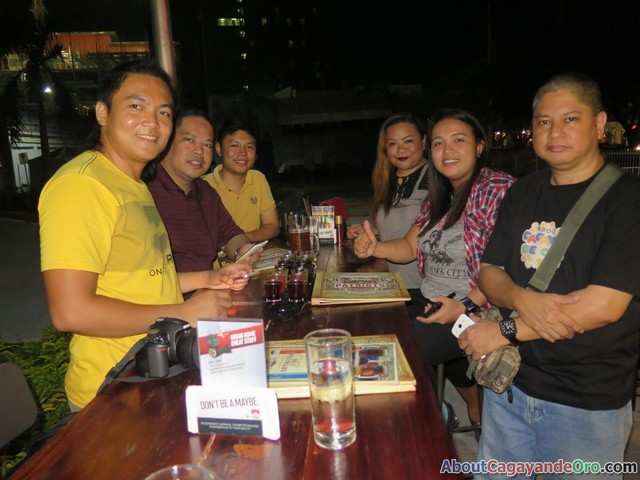 However, none of the media people could consume everything in one minute, but were still standing at the end, even standing enough to try out the other new drinks like the Flaming Patriot Killer and the Blue Ocean.
The Bloggers and media people were also made to try Pete's Patriots specialty "Crispy Pata" and they swore it was delicious!
Pete's Patriots Lunch Specials
Aside from the drinks, the media and bloggers were also introduced to the new menu called Lunch Specials at only P150 each.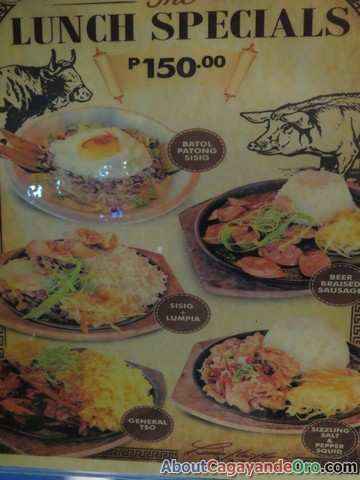 There's the Batol Patong Sisig, Beer Braised Sausage, Sisig + Lumpia, General Tso (chicken wings), and Salt and Pepper Squid.
Sampler Platters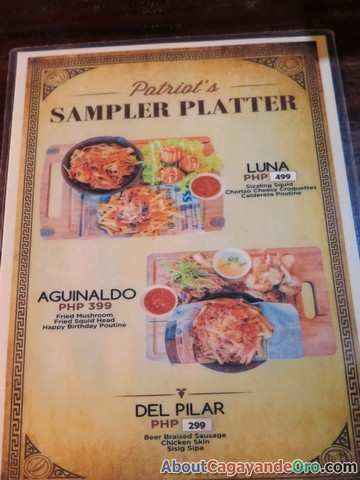 They also have their Sampler Platter good for around two or three persons with heroic names such as Luna, Aguinaldo, and Del Pilar.
If you love to eat good food and try unique beverages, Pete's Patriots is the place to be. The place is cozy and they provide cool music even on weekdays making it the perfect dining place and hang out for young professionals and different types of crowd. Come visit them today!