05 Aug

Petition for the Extension of Registration for SK and Barangay Elections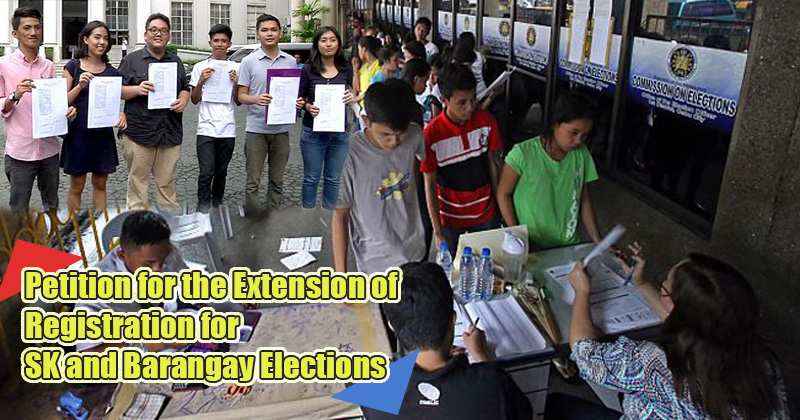 Last August 4, Thursday, several youth groups asked the Supreme Court to order the Commission on Elections (Comelec) to give 15 more days extension for the registration of the Sangguniang Kabataan (SK) voters.
The registration for the SK and barangay elections on October was held last July 15 to 30, 2016.
Comelec Resolution 10151, who sets the 16-day registration period violated the Republic Act 10742 (SK Reform Act) said by the parties of Akbayan Youth and SK Reform Coalition.
They cited on Section 31 of the SK law, provides for an enlistment period of no less than 30 days.
These parties made a petition for the extension of the registration and the violation done by the Comelec. It states, "Clearly, therefore, the Comelec acted within its power to set the start of the special registration on July 15, 2016. However, it is also clear that the Comelec acted beyond its power when it set the last day of the special registration on July 30, 2016. The period from July 15 to July 30 is inclusive of 16 calendar days, half of the minimum period mandated by Section 31."
Due to this short period that was given, thousands of voters from Manila, Bacolod, Albay, San Pablo, Iloilo, and Laguna failed to register.
The Supreme court junked the petition that was imposed by another youth group last year. They asked the court to extend the registration for the general elections of 2016 but the court says that any extension would greatly affect the Comelec's rigid and strict timeline.
The registration periods are not mandatory, it's definite, states the High Court.