01 Apr

PH May Face COVID-19 Surge After May 9 Elections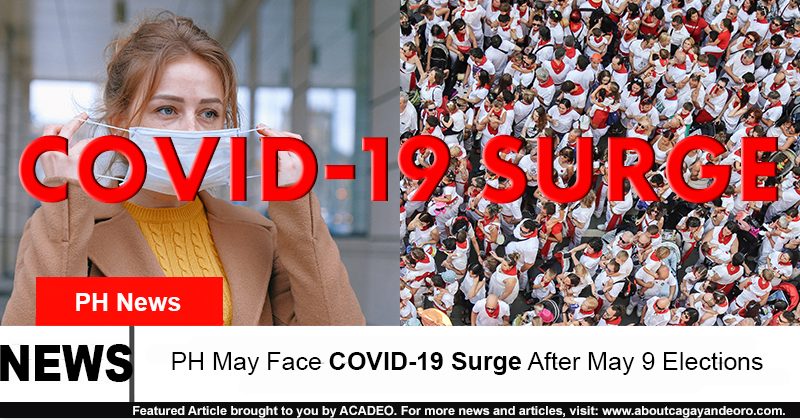 Mga higala! A spike in COVID-19 cases may be experienced by the Philippines after the coming local and national elections this May 9, 2022.
This was recently disclosed by health expert Dr. Rontgene Solante, of the Adult Infectious Diseases and Tropical Medicine Unit (of San Lazaro Hospital, Manila).
According to Solante, this may be due to multiple reasons, including various superspreader events (like elections rallies) and the high number of people who still haven't got their COVID-19 booster shot (around 33 million Filipinos).
The easing of important restrictions in many cities and municipalities may also contribute to this possibility.
(To help protect ourselves and our loved ones, please remember to get vaccinated and always follow health safety protocols like the wearing of face masks and the observance of social distancing higala!)
For more details: