08 Jul

PH Population Now @ 109,035,343, Region 10: 5,022,768

Mga higala! According to the recent census posted by the Philippine Statistics Authority (PSA), the Philippines now has a total national population of 109,035,343!

This is as of May 1, 2020.

Compared to the recorded total in the year 2000, the country's population has increased by around 32.5 million.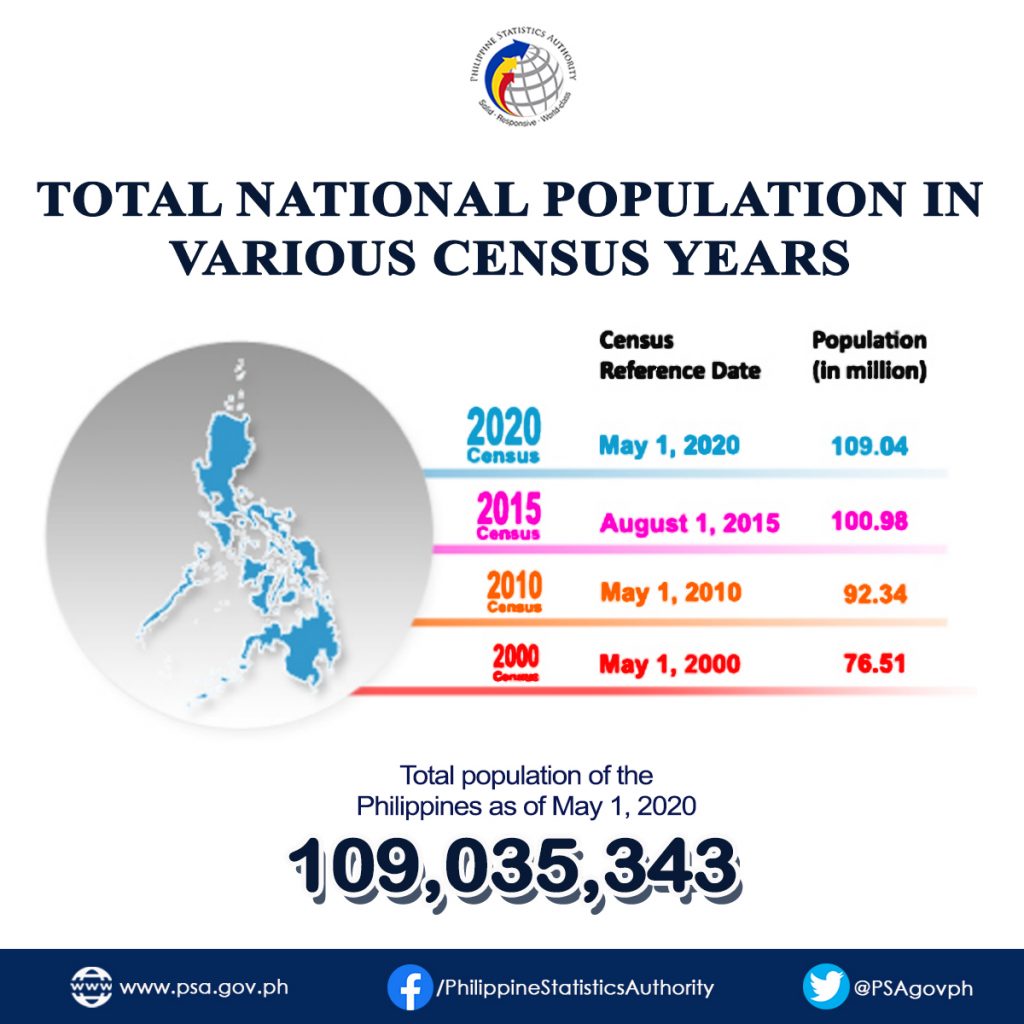 BTW, Region 10 or Northern Mindanao now has a population of 5,022,768. Below is the breakdown:
Bukidnon– 1,541,308
Camiguin– 92,808
Lanao del Norte– 722,902
Iligan City– 363,115
Misamis Occidental– 617,333
Misamis Oriental– 956,900
Cagayan de Oro City– 728,402
For more details:
https://psa.gov.ph/content/2020-census-population-and-housing-2020-cph-population-counts-declared-official-president