02 Apr

The Philippine Presidentiables 2016: Learn How They Score on Social Media
"For the betterment of my beloved country, the Philippines, my vote goes to…"
Whose name comes to your mind? Is it Liberal Party's Mar Roxas, PDP-Laban's Rodrigo "Digong" Duterte, People's Reform Party's Miriam Defensor Santiago, United Nationalist Alliance's Jejomar "Jojo" Binay or the Independent Grace Poe?
Since Filipino citizens nowadays are so much into online, naming some of the biggest names like Google, Facebook and Twitter, it has already became a tremendous platform for information. Engagements coming from the different parts of the world are huge enough that it would a make an impact and make Filipinos' voice be heard. The Philippines is counted as one of the most active online and even break records. Being online must be a great deal in the country.
And now that the Philippine elections is fast approaching, with candidates already laid and showcased their respective goals and propaganda for the country through television, radio or rallies, citizens must always have something to say and they usually voice it out online. Their behavior towards the topic can be comprehended through monitoring searches and engagements online. For most probably, they must have relayed their thoughts online, through online polls and social media.
The question is, who among the presidentiables is the most supported or who gets the most bet? Let us delve through results presented by social media data, searches and trends.
Facebook: First up, look at how popular our presidentiables for this year's elections are in Facebook basing on their pages' number of followers. Leading with 3,426,819 likes is Miriam Santiago's facebook page, followed by Jejomar Binay with 2,517,908, then Grace Poe with 2,467,958, and lastly is Mar Roxas with 1,359,110. See how large the number of likers are in each of the candidates' pages?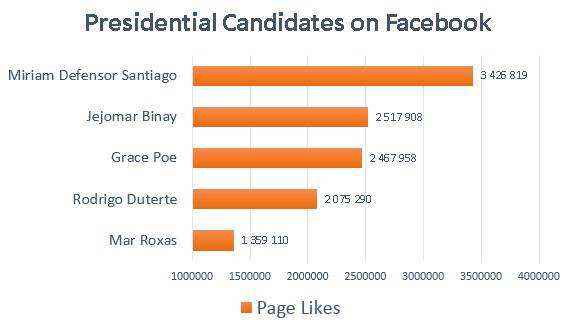 Still on Facebook, status or posts of each of the said candidates has the say whether their followers are so into them. Looks like there is someone with the huge leap. That is Duterte with his post saying "I will tell you now that I can provide leadership." reaching up to 254K likes. Far behind are Poe's post with her greeting happy easter with 25K likes, Santiago's post with 19K likes, Binay with 9.3K likes and the least with 6.5K likes is Mar's post. Netizens are that engaged with their posts.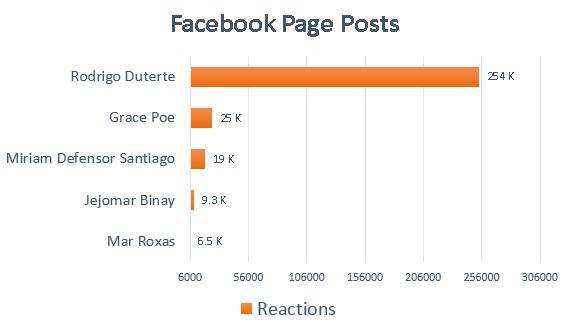 Twitter: On Twitter, Philippine presidential candidates also have their respective fan bases. With a whooping 2.45M followers is People's Reform Party's Miriam Santiago. At 598K followers is Liberal Party's Mar Roxas, UNA's Jejomar Binay with 313K followers, Independent candidate Grace Poe with 77.5K followers, and then PDP-Laban's Digong Duterte with 36.1K followers.
Noticed Miriam Santiago's big lead among the other candidates on Twitter? For she was known for posting tweets with humor and "hugot" lines. There, she baited millions of followers.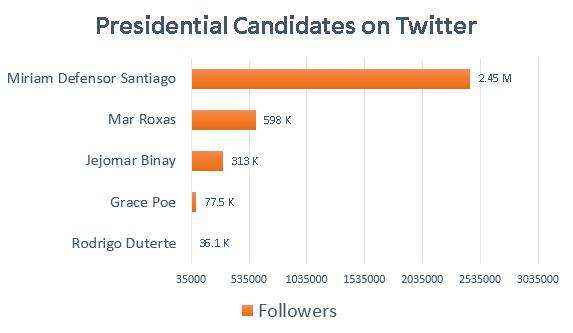 But does the number of likers and followers already predict who's going to win? Maybe, but it's not really like that. There are still more to be considered, including online polls and trends.
Still on Twitter, trends can be determined through hashtags. With 100 as the highest value which means a hashtag is very popular, and 0 as the lowest and must mean that a hashtag was never used. The hashtag #phvoteduterte garnered 47.9, a little higher than the other hashtags #duterte2016 at 46.9 and #phvotebinay at 44.5. See how other hashtags trend.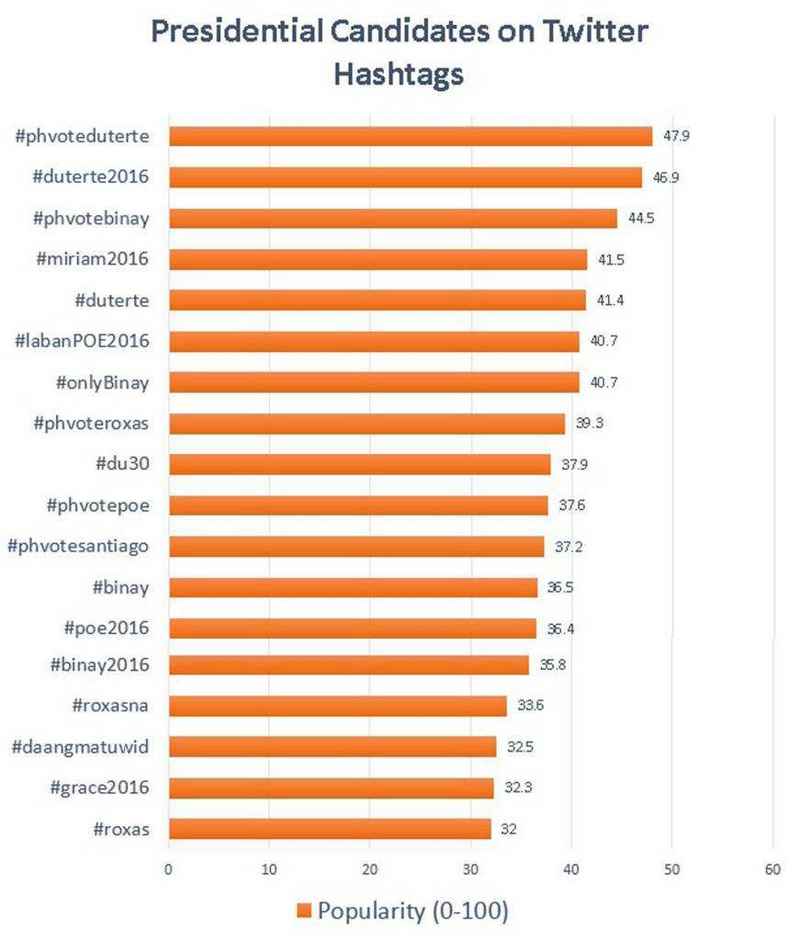 On Instagram, hashtags also determine which are trending. Hashtags #du30, #duterte2016, #duterteforpresident and #duterte all suggests PDP-Laban's Rodrigo Duterte with the first mentioned hashtag present in 31,426 posts. Then followed by #miriamdefensorsantiago with 7, 565, #binay with 5,780, then #gracepoe with 1,974 and lastly #marroxas on 1,820 posts.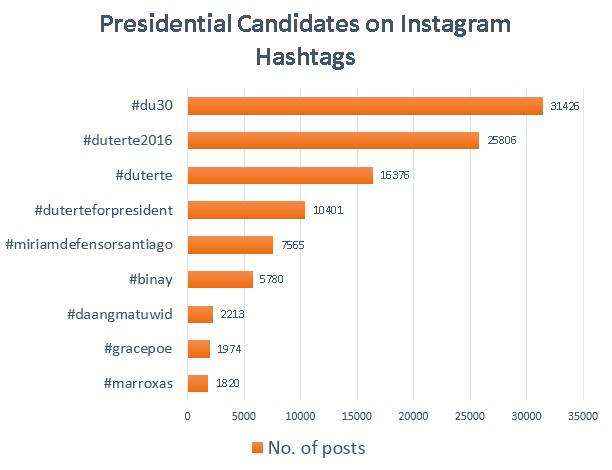 On Google, the popularity of a candidate online can be monitored through searches. With the use of its Keyword Planner Tool, one can see how many searches a word has in an average monthly. And with the largest quantity of searches is "grace poe" with 60,500 searches, followed by "mar roxas" with 40,500 searches. "rodrigo duterte" with 33,100 searches, "miriam defensor santiago" with 18,100, and lastly "jejomar binay" with 14,800.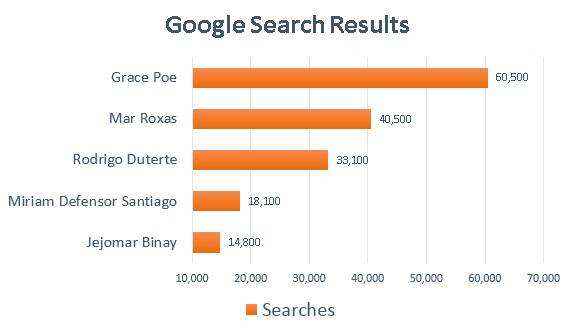 It is very important to know more about each of the candidates' background and if they have done much for the country. And Google has been a tool for us to look for those information with the quickest and the easiest access.
Also, a candidate can be known whether s/he is being much talked about via Google Trends. Check out the separate 2 graphs that shows Trends results during the past 12 months and the recent 2016 months that just passed.
As you can see from the graph above, it was the given results for the past 12 months. Notice that grace poe (green) and mar roxas (yellow) received more high peaks as compared to the others. While jejomar binay (red) got almost no changes.
Let's cut that results having only the past months of 2016. Check out grace poe (green) getting the highest peak this time as compared to mar roxas (yellow). Still, Rodrigo Duterte (blue), Miriam Defensor Santiago (purple) and Jejomar Binay (red) remained their positions basing on their peaks.
The trends results might suggest that the candidates were involved in articles tackling about them on certain issues, features them or just mere throws of opinions toward them.
Now, let's take a look at a popular poll as published by Rappler recently.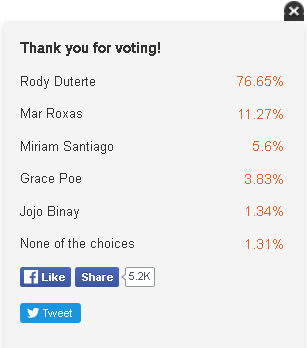 As we look at the results, there's a big gap between Rodrigo Duterte and the rest of the candidates with him getting 76.65%. Looks like a landslide win for the PDP-Laban's standard bearer in Rappler's poll. Got the news about the earlier results of this rappler poll for the last months of 2015 where there were manipulations happened? It was found out that majority of a candidate's votes came from foreign countries. But now that it has already been fixed, seems like the poll is getting the right results.
Of course, there are also people who don't favor these candidates to win. And we at About Cagayan de Oro, we looked for those black propagandas and monitored how they are being engaged among individuals online.
Let's go back with Facebook since it is the most engaged social platform online. First up, let's take a look at some photos and videos which display turn downs towards a specific candidate.
Garnering 28,533 reactions is this video tackling about Poe's issue on SSN. Followed by this image post about Binay being included among Top 10 Most Corrupt Leaders that got 9.9K reactions. Check out the following photos/videos.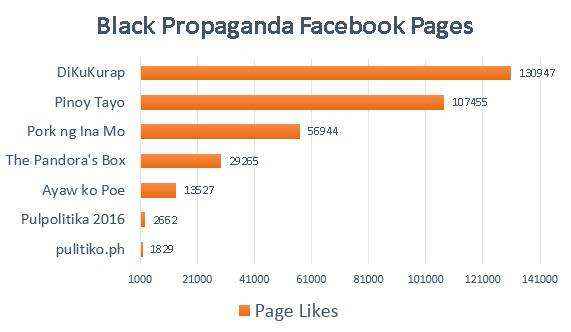 There are also pages that were made to showcase negative descriptions of the candidates. Surprisingly, many are being convinced and even gained a lot of followers. With 130,947 is this DiKuKurap page giving off current issues about the candidates. Followed by: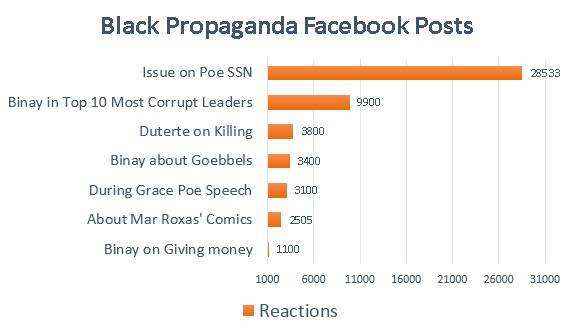 If there are hashtags on Twitter that suggests being in favor of the candidates, there are also hashtags that does the opposite. The hashtag with the highest percentage is #notobinay with 33.1 in popularity. Then followed by hashtags #notomarroxas, #notoduterte, #traPoe, #nognog, #notopoe, #MARumi, #dudirty and #disGracePoe. This means that many include these hashtag to their tweets.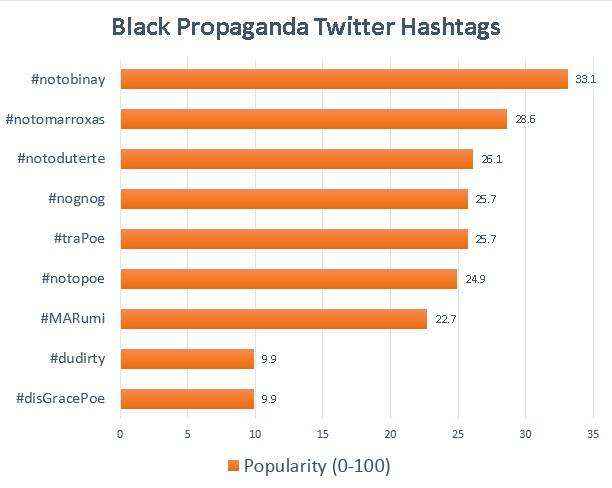 Now that you've seen what most of the people behave when it deals with the presidentiables of this coming Philippine Elections, did it make you change your bets? Tell us who's going to win on the comment box below. Let's just hope for a #BetterPhilippines.