08 Aug

Philippine Rural Development Project (PRDP) gave 11,510 jobs to Construction Workers in Mindanao Regions

There were 11,510 jobs in various regions of Mindanao for the past three years for the Philippine Rural Development Project (PRDP), according to the Department of Agriculture.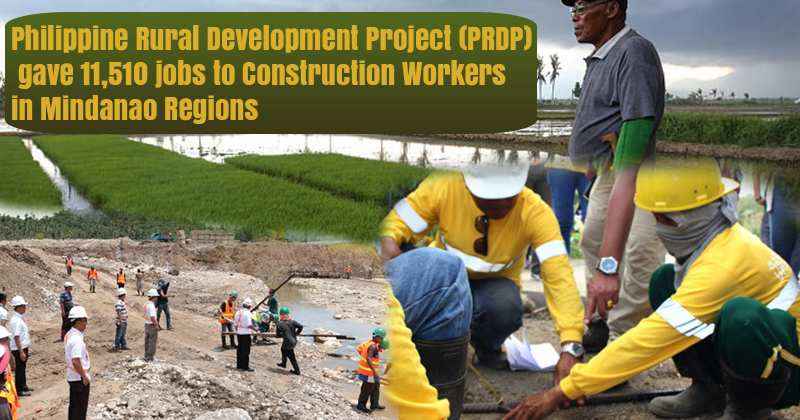 "4,175 skilled workers—including engineers, welders, masons, steel men, heavy equipment operators, drivers, carpenters, and foremen—were employed while 7,335 non-skilled persons like laborers and helpers, were hired by the project during the period," Lealyn Ramos, PRDP Mindanao Cluster Director stated through media.
The project hired at least 1,506 workers who were paid P29.69 million in 2013; some 5,232 workers were paid P105.11 million in 2014; close to 3,900 workers received P95.44 million in 2015; and in the first quarter of 2016, some 977 workers who got P23.19 million, said Ramos.
Farm-to-market roads, bridges, irrigation systems, and drinkable water systems were the infrastructure activities under the Intensified Building-Up of Infrastructure and Logistics for Development (IBUILD) Component. The workers were involved in these activities in collaboration with local government units and private contractors.
"As part of our implementation agreement to promote employment and project ownership among the locals, some 50 percent of hired construction workers were locally secured", IBUILD component chief, Engineer Ma. Fe Gabunales stated.
"PRDP is a six-year special program of the agriculture department focused on establishing a modern, value chain-oriented and climate-resilient agriculture and fisheries sector", explained by Ramos. PRDP was also financed by the World Bank, the national government and local governments in the Southern Philippines, Ramos added.