11 May

PhilSys Warns Public Against PH National ID Fixers & Scammers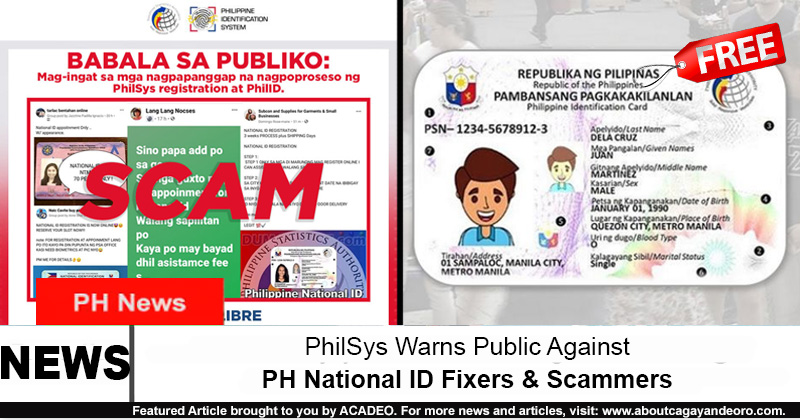 Mga higala! The Philippine Identification System (PhilSys) is now warning the public against individuals who are asking for payment or offering services for the acquisition of a PH NATIONAL ID!
According to their post, this is the work of fixers and scammers. Everyone is reminded that the entire process of registering and acquiring a national ID is totally free:
No Assistance Fee and No Delivery Fee!
ICYDK, the unauthorized issuance or usage of a national ID is punishable with 3-6 years of jail time and/or a fine of 1-3 million pesos.
If you want to report a fixer or a scammer, please message:
info@philsys.gov.ph
facebook.com/PSAPhilSysOfficial
For more details:
Related article:
Online Registration For PH National ID Now Finally Open: Register Now!