26 Mar

Sticky Treats: CDO Places to Buy Special Kakanin
As Filipinos, nothing beats the comfort food that we grew up with. Yes, I am talking about the good old-fashioned kakanin or rice delicacies. 
Derived from the word kanin or "cooked rice", kakanin are native delicacies in the Philippines. They are usually made with glutinous rice or rice flour and other ingredients.
Let us help you with your cravings for today. Check out these places where you can buy kakanin in CDO.
Simply UnforgettaBites
Location: Gold City Village Subdivision, Balulang, Cagayan de Oro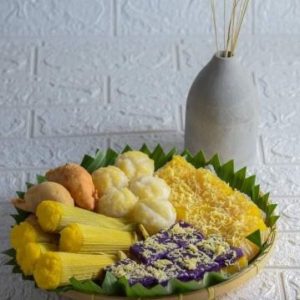 Having a Filipino-themed event this coming weekend? Make it a "Tatak Pinoy" celebration with Simply UnforgettaBites' kakanin.
Puto cheese, biko, sapin-sapin, and kutsinta are just some of what they offer.
Mr. & Mrs. Cabañeros Special Bibingka
Location: Bulua, Cagayan de Oro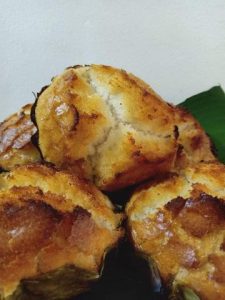 Notice the bibingka stalls stationed near Manticao highway? Well, why go too far when there's Mr. & Mrs. Cabañeros Special Bibingka.
They always sell fresh bibingka to their patrons, the very reason why customers repeat orders for more.
Raypon's
Location: 12th-21st Streets, Nazareth, Cagayan de Oro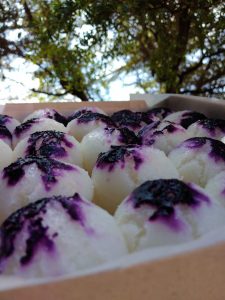 Holy Week is just around the corner. This means, people are now preparing their ingredients for the famous binignet. BUT puto variations are also present during this lenten season. Grab a box or two from Raypon's.
Available in two flavors, ube and cheese, you can choose to have a box of all cheese or all ube, OR assorted.
Candylites Desserts
Location: 12th-15th Streets, Nazareth, Cagayan de Oro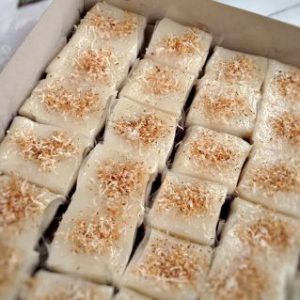 Craving for something that just melts in the mouth? Try Tasca's Sapinsapin from Candylites Desserts.
Experience this delightful treat while enjoying your favorite cup of coffee.
Tyay Leoning's Bibingka
Location: Zone 2, Upper Bulua, Cagayan de Oro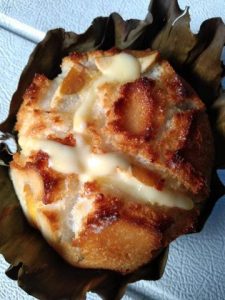 What makes a food special is when it's homemade and an inherited recipe for the newer generations to enjoy. Taste some from Tyay Leoning's Bibingka.
Soft, moist, and fluffy. These are just a few of what you can expect when taking bites of their special bibingka.
Edi WoW Food Hub
Location: Lapasan, Cagayan de Oro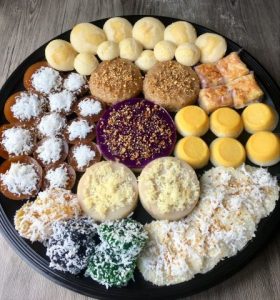 If you are looking for assorted kakanin, check out Edi WoW Food Hub's packages.
Their sets include biko, creamy cassava cake, kutsinta, palitaw, puto flan, and more.
Which kakanin are you craving the most? Let us know in the comments below!
To learn more about these businesses, go to CDO Listing. Want to be added? Contact us!